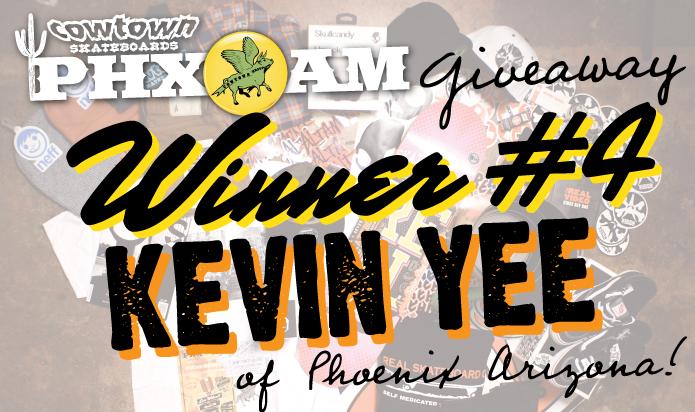 Congratulations to our final winner, Kevin Yee from Phoenix Arizona!
You're  getting hooked up with goods from Vans, Skullcandy, Altamont, REAL, Bones and Bones Swiss, Nixon, Mob Grip, The Skateboard Mag, NEFF, Thrasher, Pro-Tec, and Royal!
Thank you to everyone who signed up!
We've got an all new LIVE giveaway going on during the LIVE WEBCAST of the PHXAM Semi-Finals and Finals on April 7th right here at www.PHXAM.com!
Share on Facebook