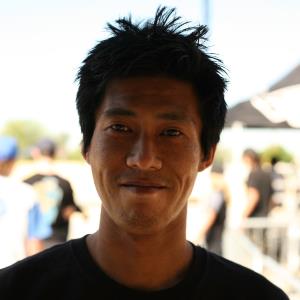 Aaron Cano Honoka'a Hawaii Big Island Bones, Hangar 18, Oasis Skateboard Shop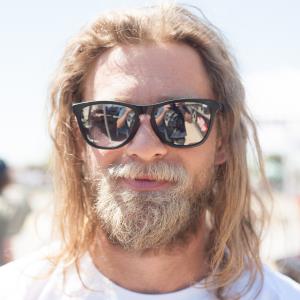 Adam Arunski Mesa AZ Freedom Boardshop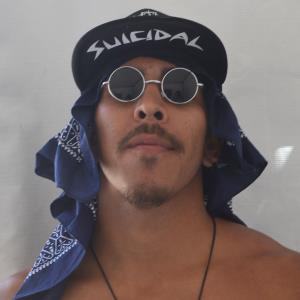 Adrian Hernandez Phoenix AZ Vans Shoes (flow), Bones Wheels, Sweet Leaf Farms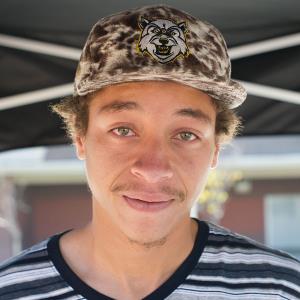 Adrian McCoy Las Vegas NV Zoo York, Nation Essentials, Official Genius,Bud Suds, Pharmacy Skate Shop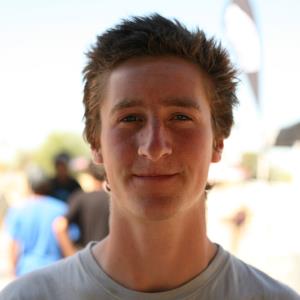 Aiden Chamberlain North Ogden Utah DC Shoes and Apparel (flow), Foundation Skateboards (flow), Thunder (flow), Crossroads Skateshop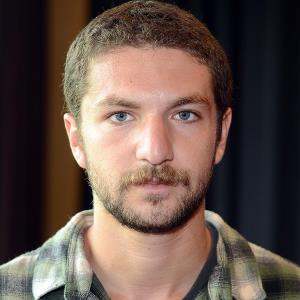 AJ Zavala Encinitas CA Slave, KR3W, DC Shoes, OJ, Independent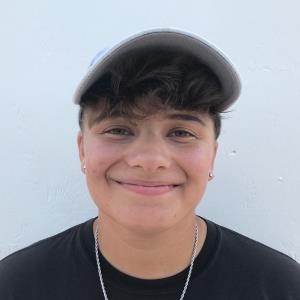 Alana Smith Mesa AZ DC, Hoopla Skateboards, Bones, KTR, Glassy Eyewear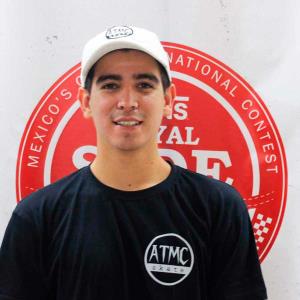 Aldo Reyes Rocky Point Mexico ATMC Skate Company, Uncle Skate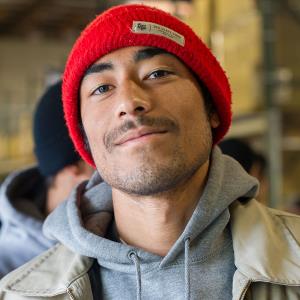 Alex Fatemi Berkley CA HUF (flow), Spitfire (flow), Thunder (flow), 510 Skateshop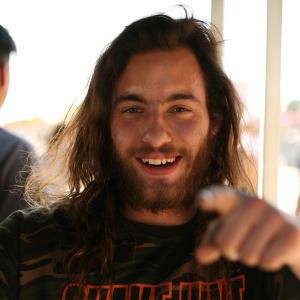 Alex Meyer St. Louis MO Blocks Skateshop, Filament (flow), Purple Wax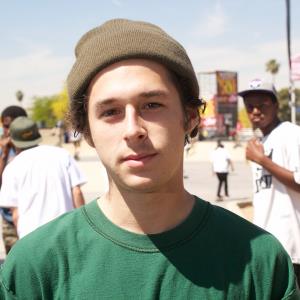 Alex Tennison Corona CA Active, Kogi BBQ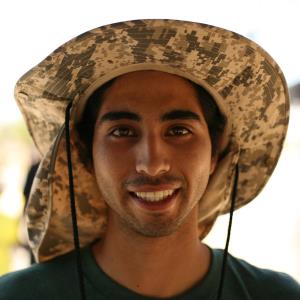 Alex Valdez Downey CA Adidas (flow), JSLV (flow), Enjoi (flow), Active Long Beach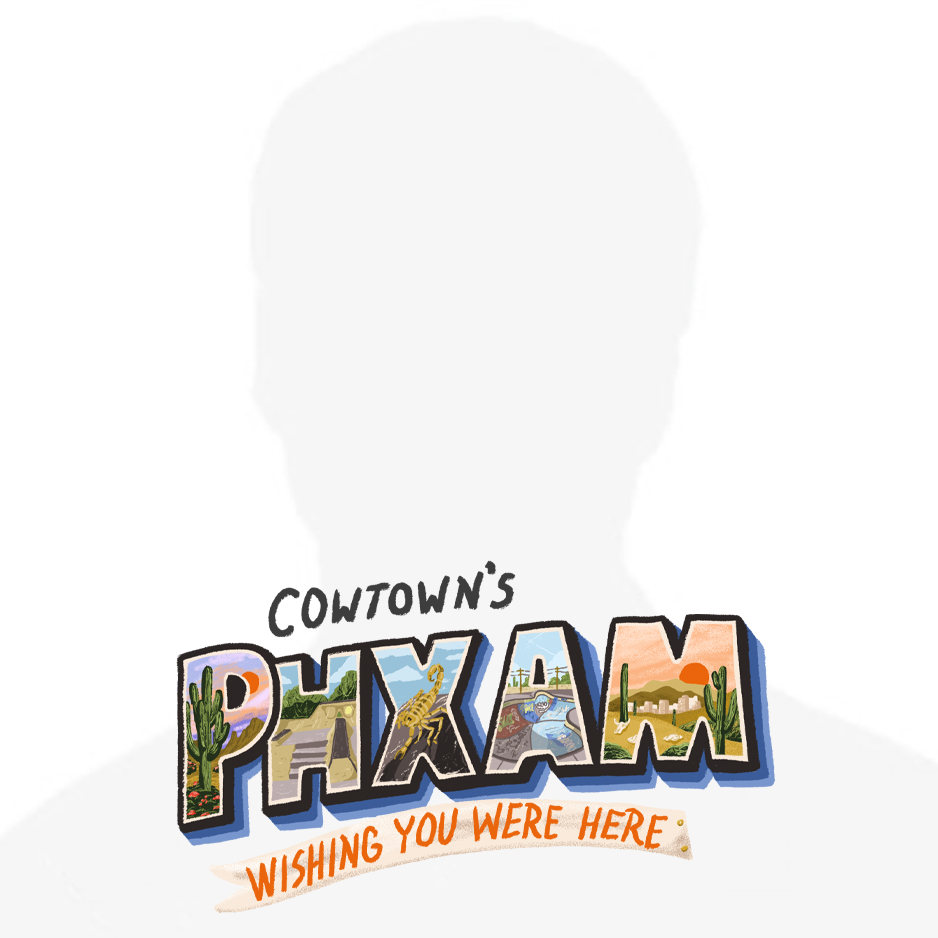 Alexis Ramirez San Diego CA Sk8 Mafia Skateboards, DC Shoes, Laced Headwear, Slappys Garage, 9five Eyewear, Quantum Hardware, MOB, Thunder, JSLV Clothing, Gold Wheels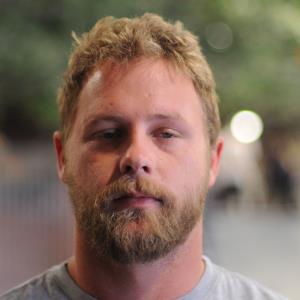 Andrew Forrest Peoria AZ DC (flow), Pirate Co., Cowtown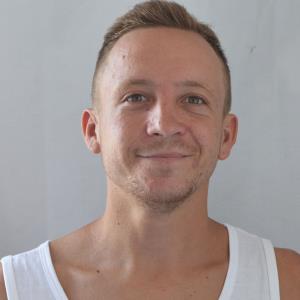 Andrew Miller Scottsdale AZ SoCal Skate Shop, Jive Turkey Skateboards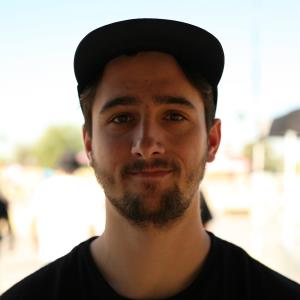 Andrew Tomich Las Vegas NV Converse (flow), Rip n Dip, Let It Roll Skateshop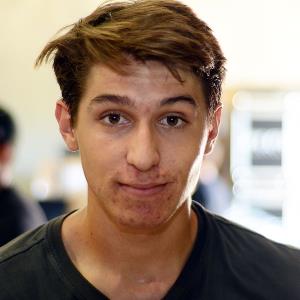 Anthony Anaya Santa Maria CA Foundation Skateboards, Dekline Footwear, Pig Wheels, Matix Clothing, Independent Trucks, Oneway Boardshop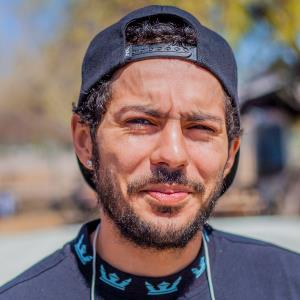 Anthony Estrada Ontario CA Silika, Plan B, Globe, FKD Bearings, High Life USA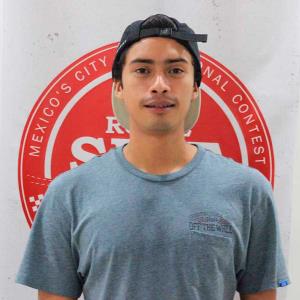 Antonio Diaz Rodriguez Mexico Vans Mexico, Copal Skateboards, Mayas Clothing, Ahau Griptape, caracol Wheels, Catrina Trucks.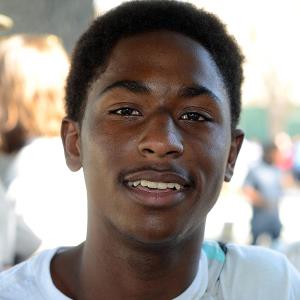 Aramis Hudson Compton CA Honey Brand Co., DC Shoes, West Wing Skate Shop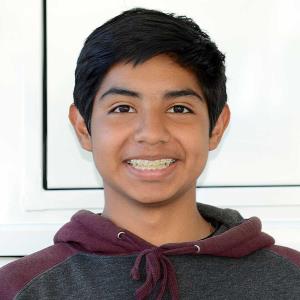 Armando Lerma Phoenix AZ Silver, FKD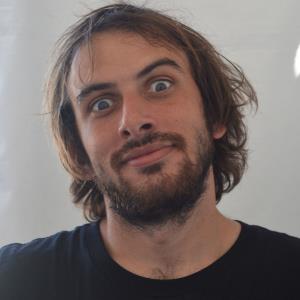 Auby Taylor Dallas TX Nike SB, OJ Wheels, Independent Trucks, Index Skateboard Supply, Matix, Hombre Hardware, MOB, BONES Swiss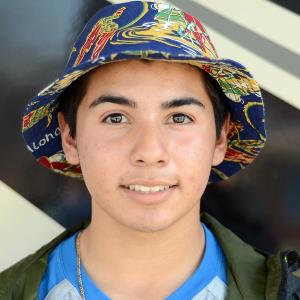 Augie Lerma Phoenix AZ FKD, Silver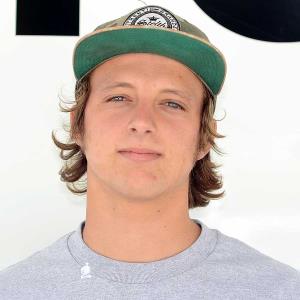 Austin Lenahan San Marcos CA Grandeur Skate Shop, Silver, FKD, Stealth Headwear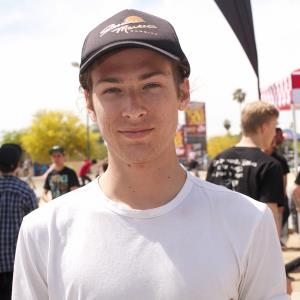 Austin Zito San Diego CA Foundation, Dekline, Ourcaste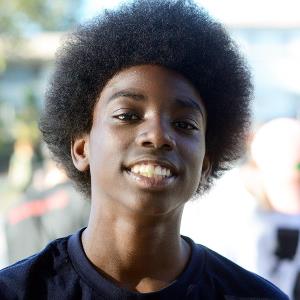 Berronte Ramirez Paramount CA Primitive (flow), Warning Skate Shop, DC Shoes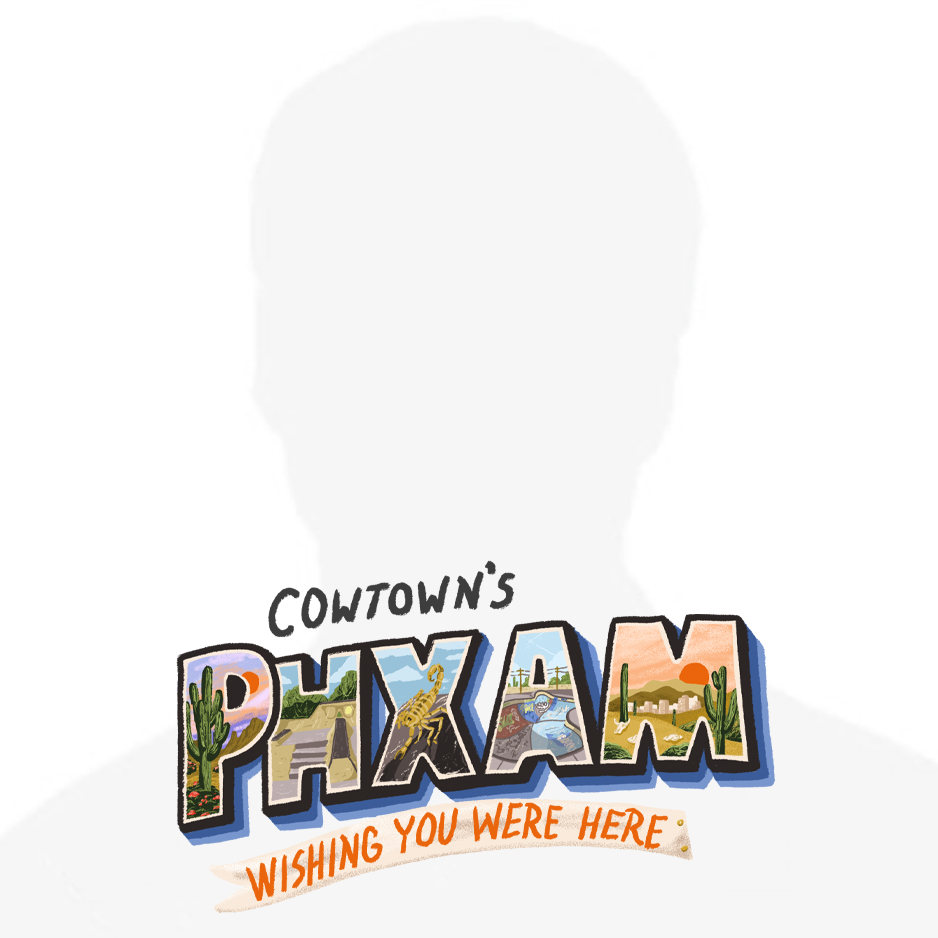 Blake Johnson Venice CA Santa Cruz, Independent, Ricta, DVS, Crap Eyewear, Silika Glass, Bones Bearings, Mob Grip, Silica Glass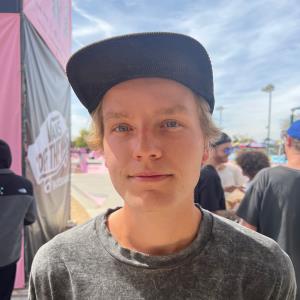 Bradley Niska Wheaton IL Yeah Boardshop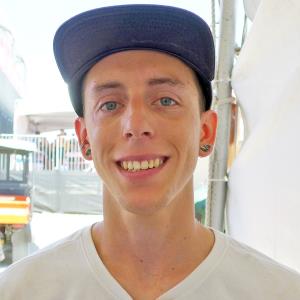 Brandon Ayala Pacifica CA FTC, Bones, Nike, ACE Trucks (flow)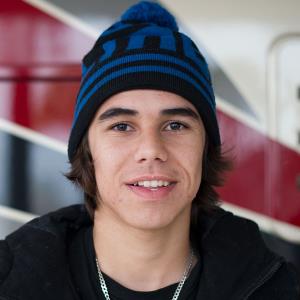 Brandon Martins Curitiba Brazil Libra Skate, Campeonatosdeskate.com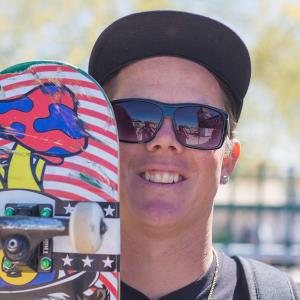 Brandon Payne Phoenix AZ Welcome Home Skateboards, Dragon Alliance Sunglasses, Trukfit Clothing, Shk, Impact Reduction Apparel, Beaniebliss.com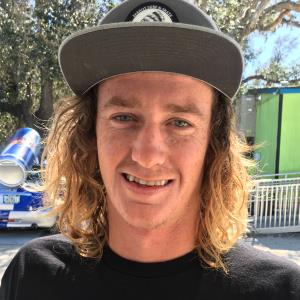 Brandon Yarborough New Smyrna Beach FL Nixon, Dogtown Skateboards, RZ Tribe, Gullwing Truck Co., Plus Skateshop, Vendetta, Ionic Flux Bearing Lube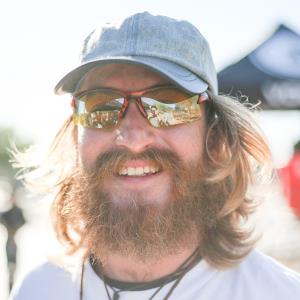 Brendon Villanueva Poway CA Powell Peralta, Bones, Swiss Bearings, Active Ride Shop, Royal Trucks, Fourstar (flow)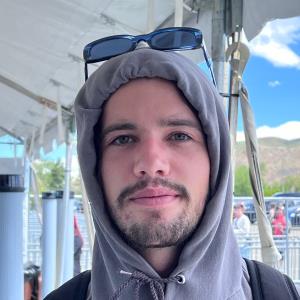 Brian O'Dwyer Westfield NJ Organika, Classic Skate Shop, SMA Crew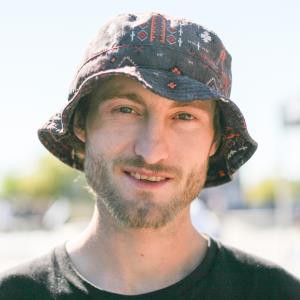 Brodie Penrod American Fork UT Etnies (flow), Altamont (flow), Cliché (flow), Ricta, Mob, Krux, Puca Bearings, Milosport Orem UT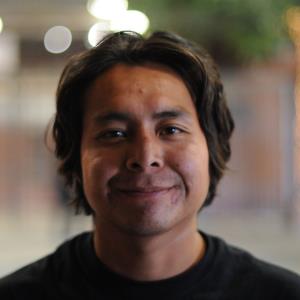 Bryant Chapo Albuquerque NM Vox Footwear, Silver Trucks, FKD Bearings, Stelth Headwear, 628 Skateboarding, Skate City Supply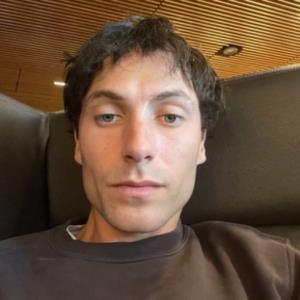 Cam Sedlick Oceanside CA Converse (flow), Thunder (flow), Spitfire (flow), Fourstar (flow), Active, Enjoi (flow), Grizzly (flow)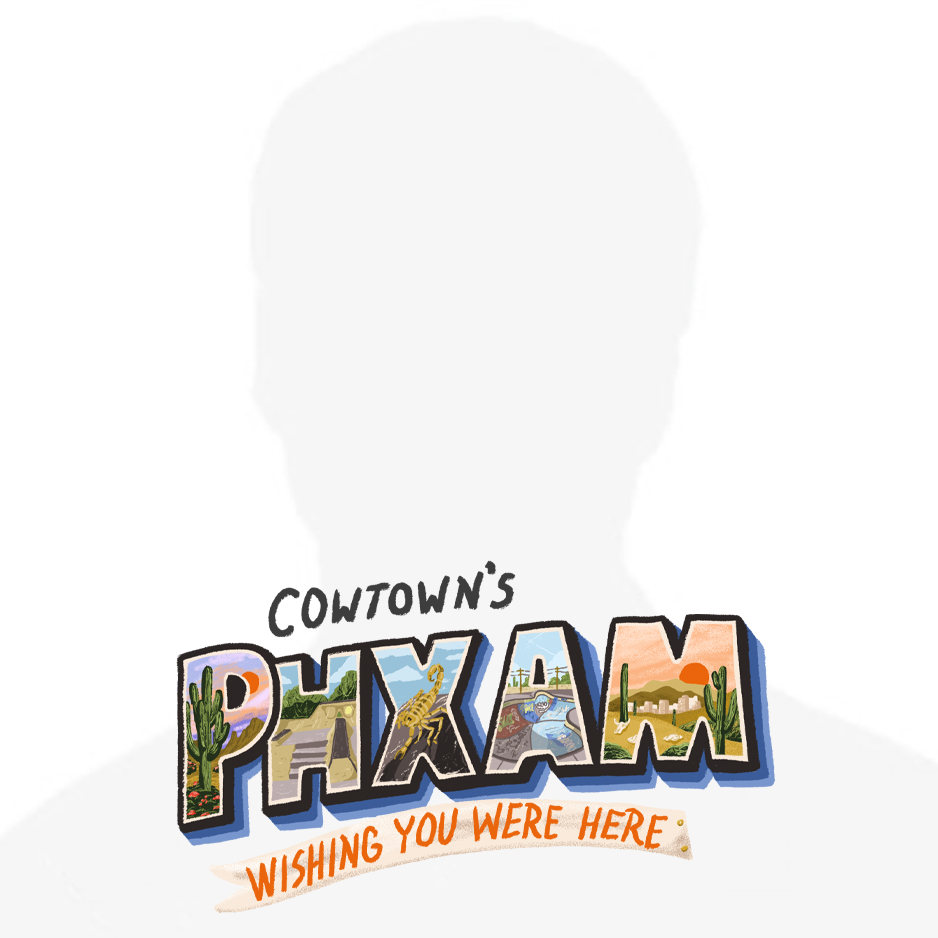 Cesar Estrada San Diego CA Blind (flow), Theeve (flow), Slappys Garage Skateshop, Laced Headwear, HuH Hardware, ABG Clothing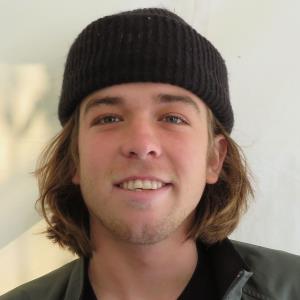 Chase Webb Murrieta CA DC, Thunder, Spitfire, Glassy, Active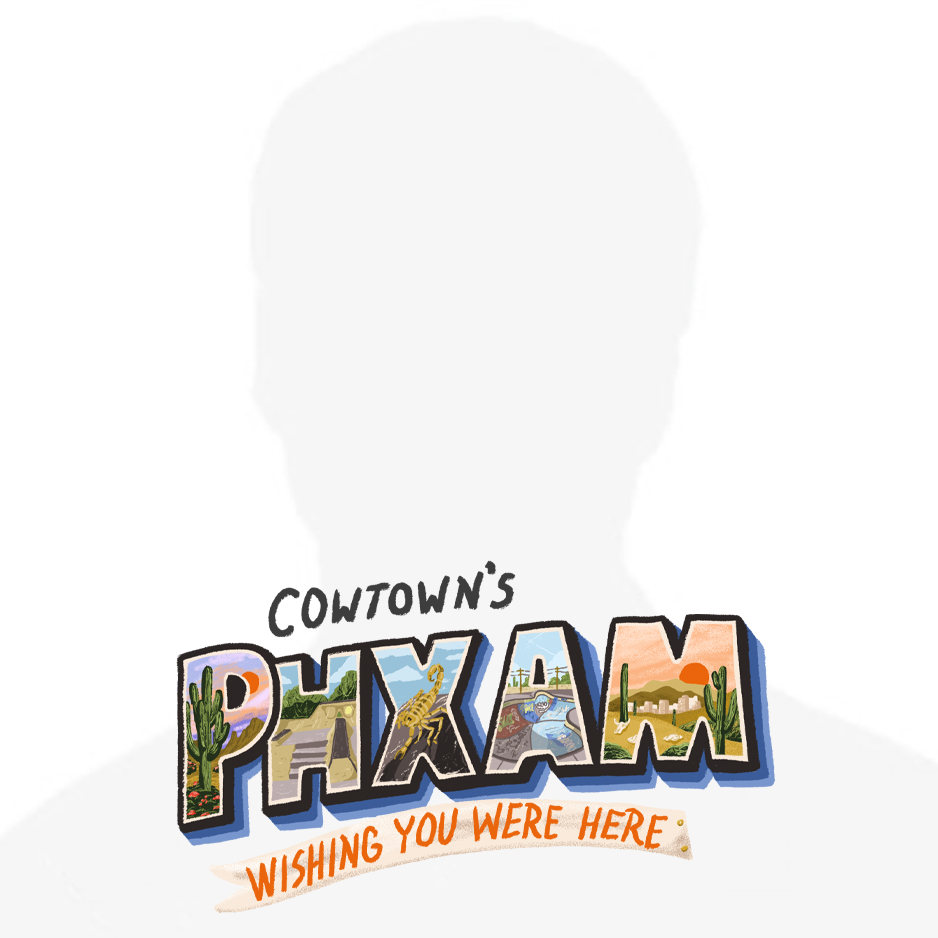 Chris Colbourn Williston VT HUF, Element, Might Healthy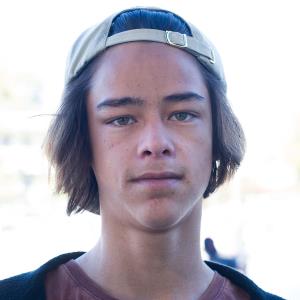 Chris Drysen Chino CA Civilian Skateboards, DC (flow), Active Ride Shop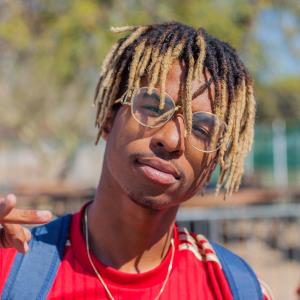 Chris Pierre New York NY DGK, éS, Grizzly, Diamond, 2nd Nature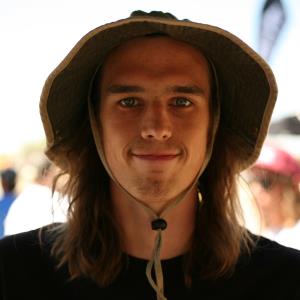 Chris Wimer Vans (flow), ZERO, Spitfire (flow), Thunder (flow), Cardinal Skate Shop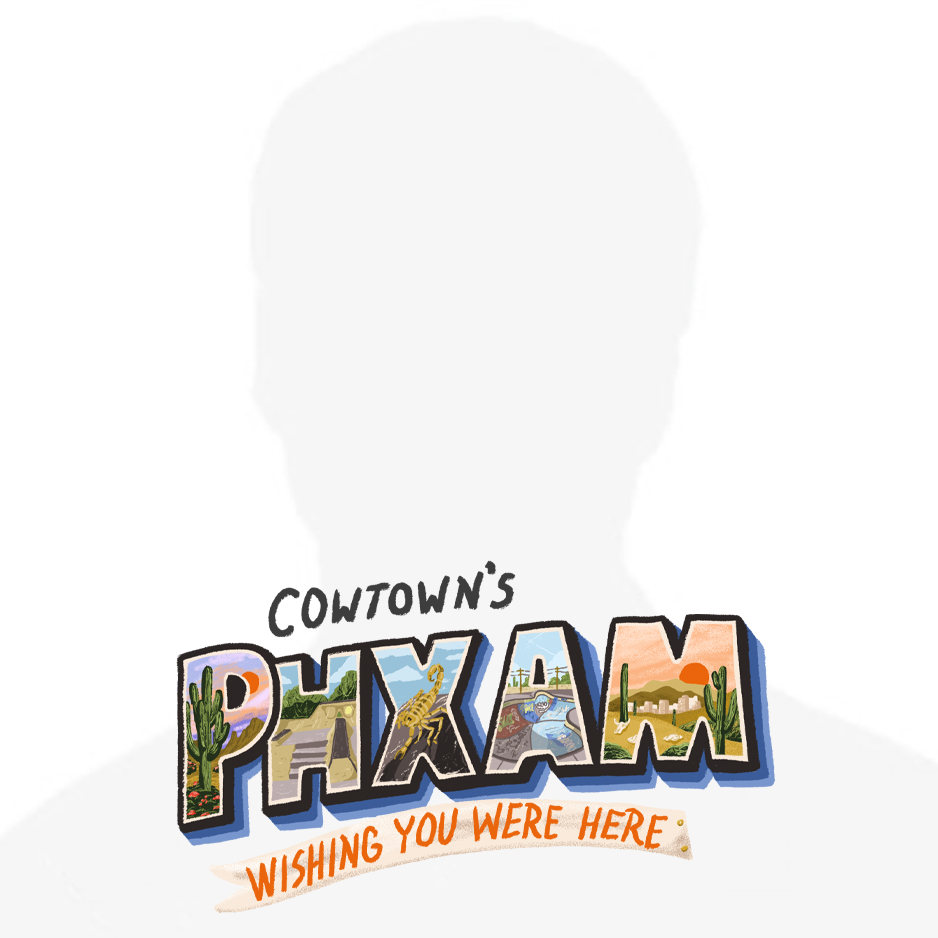 Christian Bourne Salt Lake City UT Zero (flow), Fallen (flow), Blindside Boardshop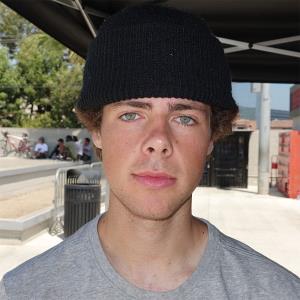 Christian Dufrene Lafayette LA Preservation Board Co., Nike, Volcom, Thunder, Spitfire, Rukus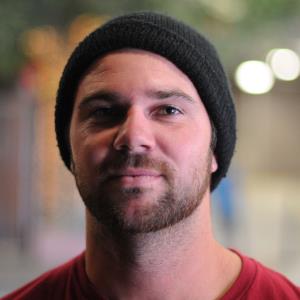 CJ Bartlett Glendale AZ Cons (flow), Lurkville (flow), Bones (flow), Pirate Co., Cowtown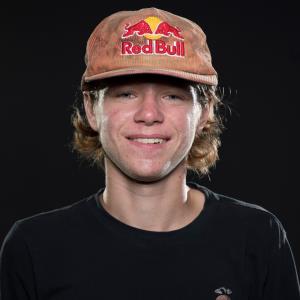 CJ Collins Anaheim CA Vans (flow), Volcom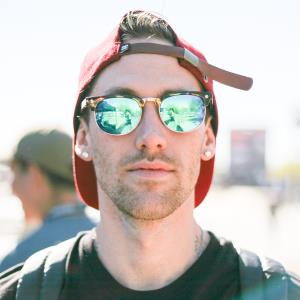 Cody Bolton Layton UT People Water, DC Shoes (flow), Labeled Legend, Traditional Juice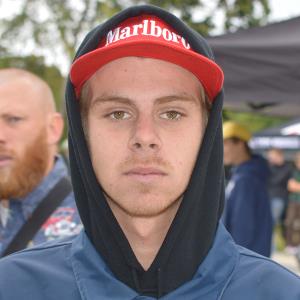 Cody Chapman Santa Cruz CA Santa Cruz Skateboards, Independent Trucks, OJ Wheels, Lakai Limited Footwear, The Hundreds, DAF Coozies, Ourlife Socks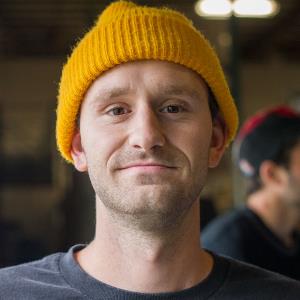 Cody Hewitt Sacramento CA Lurk Hard, Pizza Skateboards, PLA Skateshop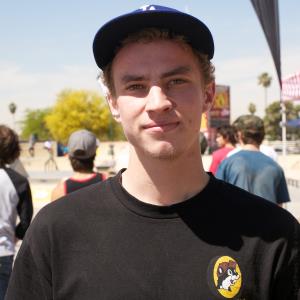 Collin Gile Whittier CA Civilian Skateboards, Terrace Boardshop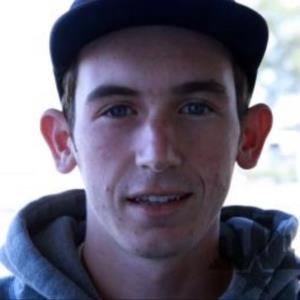 Connor Kepp San Jose CA Real (flow), Spitfire (flow), On the Beach Surf Shop, Vans (flow)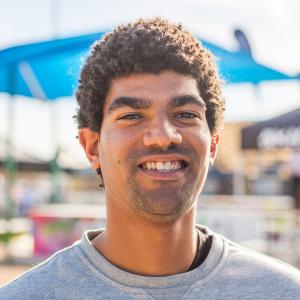 Corey Millett St. Paul MN Filament Shoes, Neff Headware, Baker, 3rd Lair Skateshop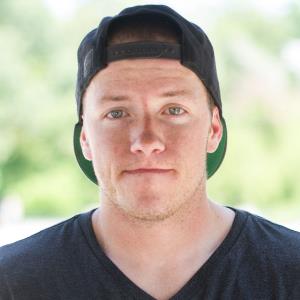 Craig McKay Tuscon AZ Cons, Larosa, BLX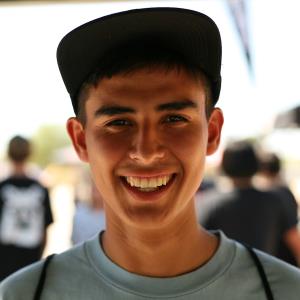 Cristian Ramsburgh Rocky Point Mexico ATMC Skate Company, Uncle Skate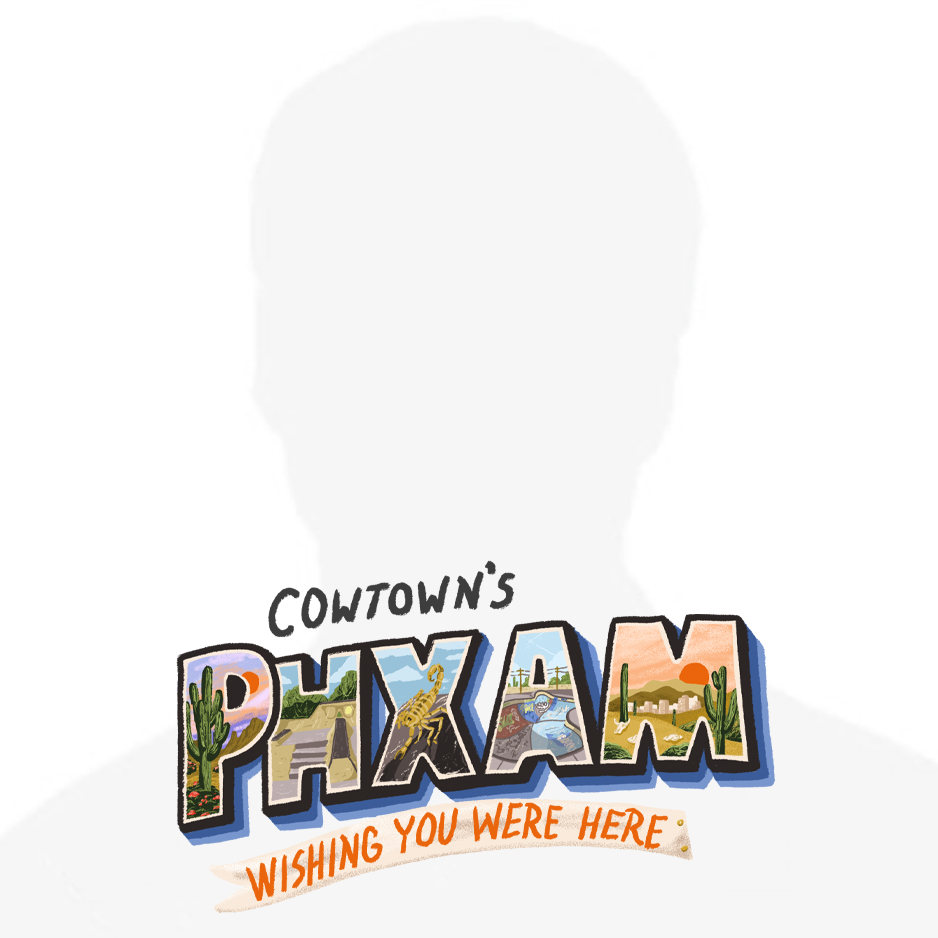 Daan Van Der Linden Veldhoven Holland Vans, Volcom, AntiHero, SpitFire, Independent, 30% Skateshop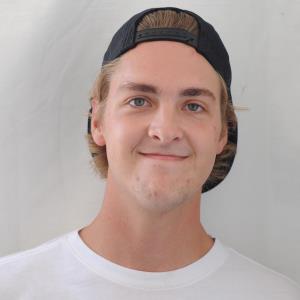 Dalton Dern Orlando FL LifeBlood Skateboards, Theeve Trucks, GSZ, Tactics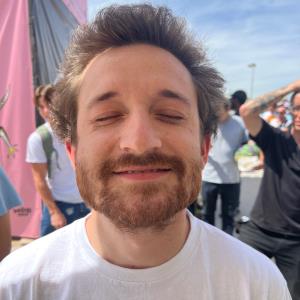 Daniel Dubois Martinez CA Vans (flow), Enjoi, Spitfire (flow), Thunder (flow)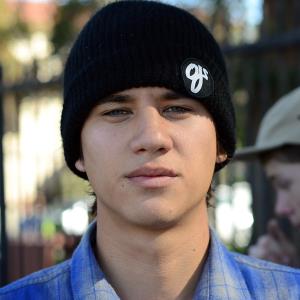 Daniel Malkovich San Diego CA Creature, Oj Wheels, Independent Trucks, Larb, Pacific Drive, DC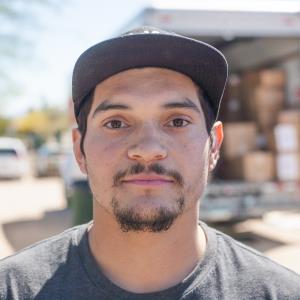 Danny Barrera Phoenix AZ DGK (flow), Bones (flow), eS Shoes, Cowtown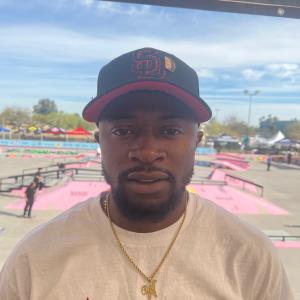 Darius Jackson aka Woogie San Diego CA DC, DGK, Gold Wheels, Silver Trucks, CCS, Laced, 9Five Eyeware, Skate sauce, Remind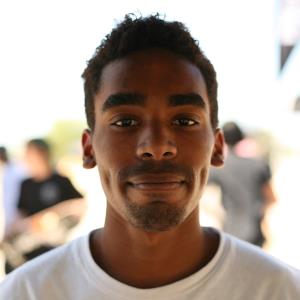 Darius King Memphis TN Brixton, Lurkville, HUF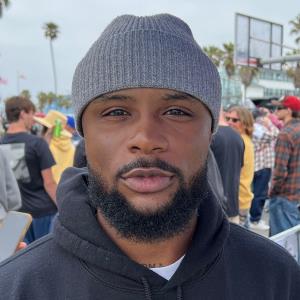 Dashawn Jordan Chandler AZ Nike SB (flow), KR3W (flow), Diamond, Bones Swiss, Grizzly Grip, Royal(Flow), Element (Flow)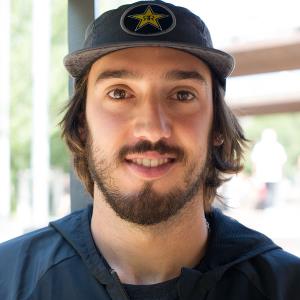 David Castells Barcelona SPAIN Vox Shoes, Theeve Trucks, Character Skateboards, Rockstar Energy Drink
David Salas Waukegan IL Character Skateboards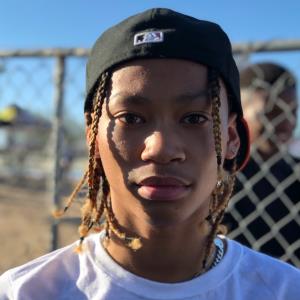 DeAndre Thebpanya San Francisco CA Lakai, Organika, Venture, FTC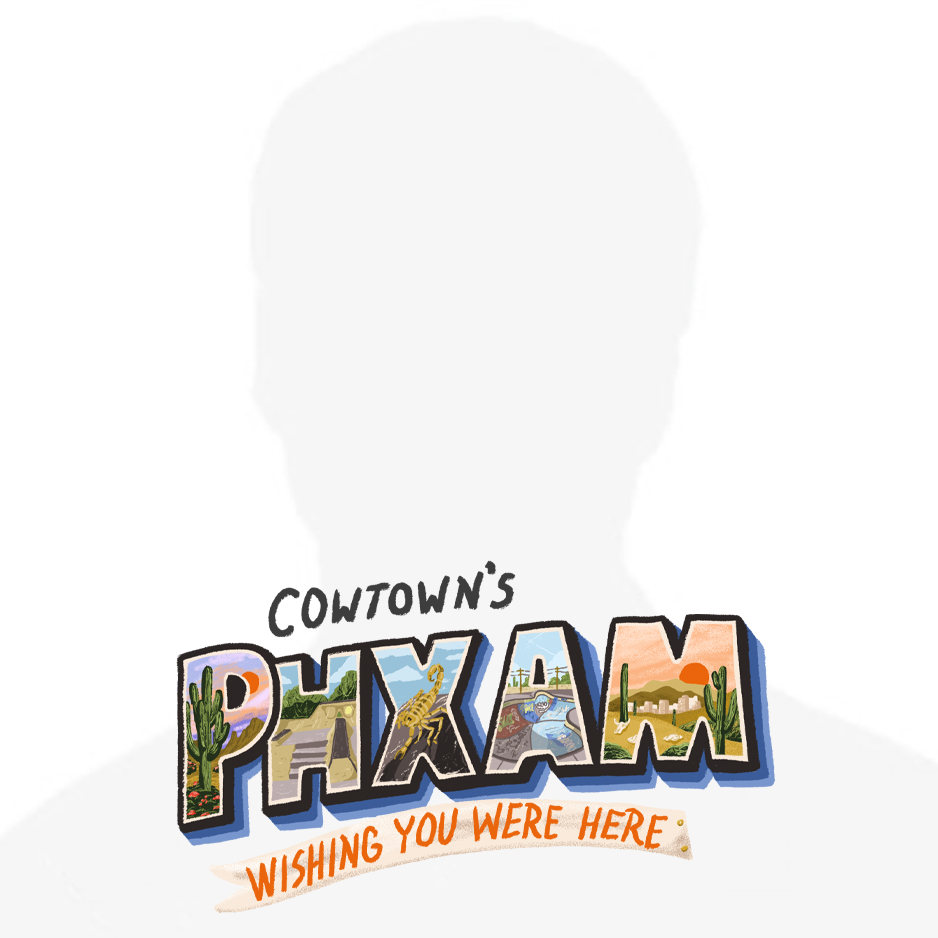 Demarquis Mcdaniels Dallas TX DGK, éS, Altamont, Royal, Bones, Index Skate Supply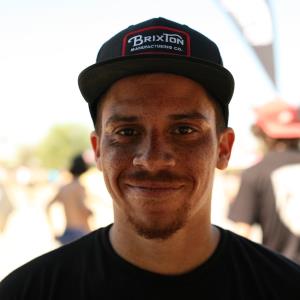 Denzel White Covina CA Almost (flow), Lakai (flow), Royal (flow), Brixton, Active San Dimas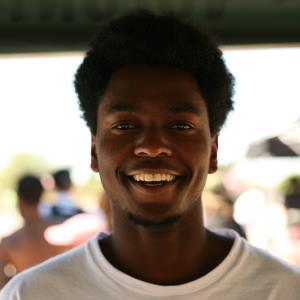 Desmond Billie DC Shoes, Western Edition, Venture, Benny Gold Clothing, FTC Skateshop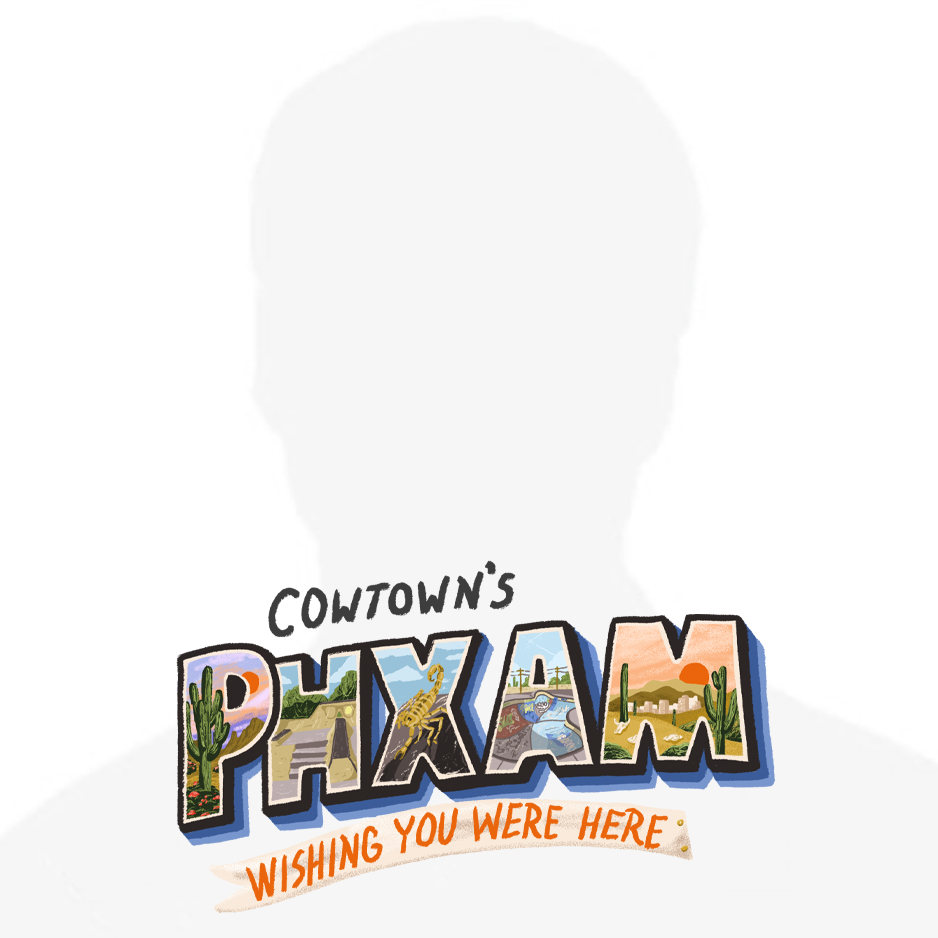 Destin Watts Las Vegas NV Birdhouse, Nike, FPinsoles, Bones, Pharmacy LV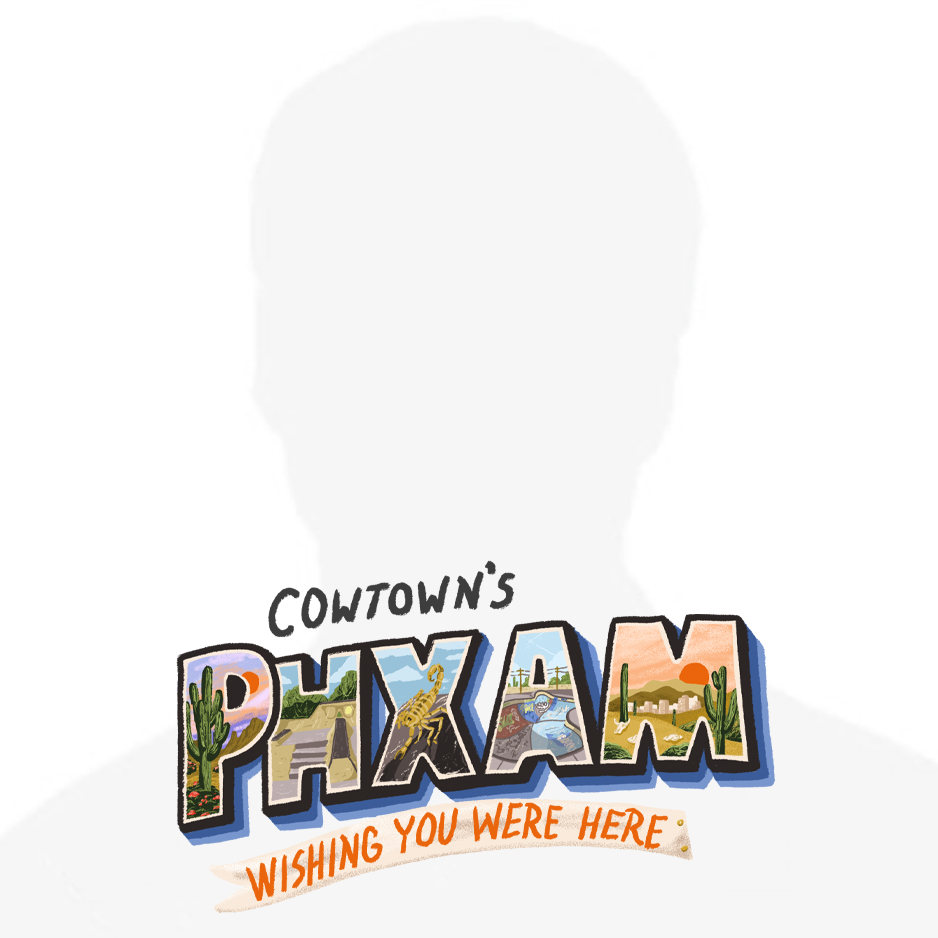 Dillon Krull Agoura Hills CA HUF, Chocolate (flow), Val Surf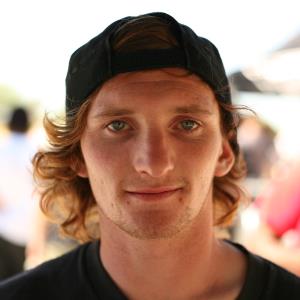 DJ Martin Ethrata PA Gullwing, Washed Up Warriors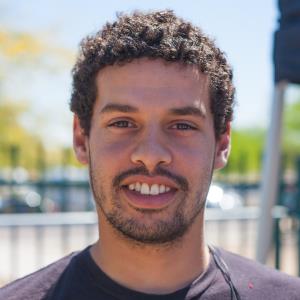 Donovan Nearing Detroit MI Adidas (flow), Foundation (flow), Nixon (flow), Cowtown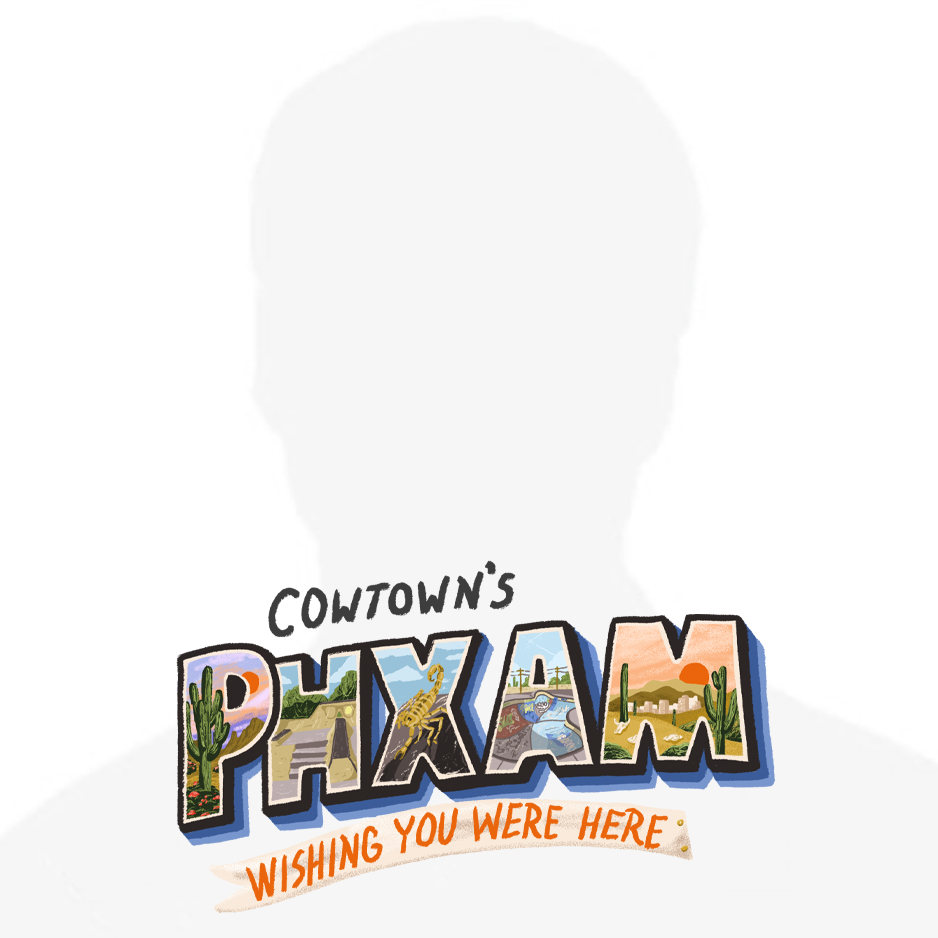 Dorian Gray Chula Vista California SK8Mafia, C1RCA, JSLV, Route44, Quantum, 9Five Eyewear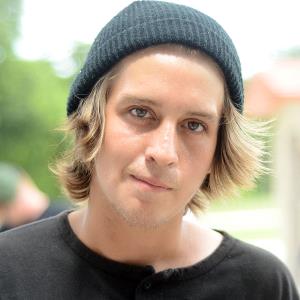 Drake Flores Uvalde TX BONES WHEELS, No Comply Skateshop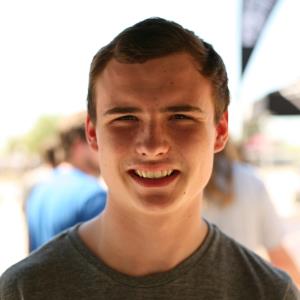 Dylan Myers Spokane WA Circa, Riggz Indoor Skatepark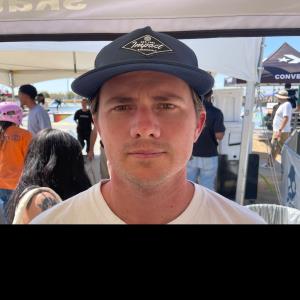 Dylan Williams Bakersfield CA Santa Cruz, Lakai, Independent, Ricta, Mob, Active, Glassy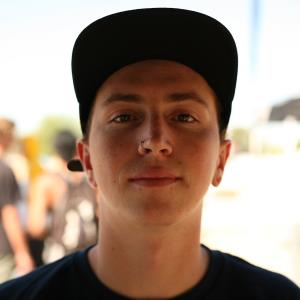 Dylon Blackledge Orange CA Civilian Skateboards, Pharmacy Skateshop, Key Street Clothing, Spitfire (flow), Thunder (flow)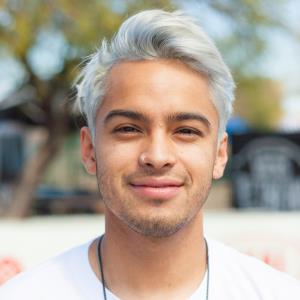 Edgar Barrera Midway City CA Active ride shop, Ethika (flow), Grizzly Grip (flow), Diamond (flow)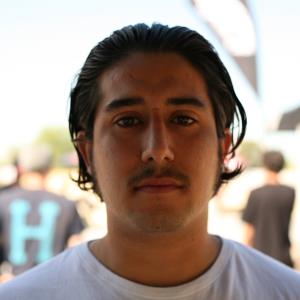 Edgar Torres Santa Ana CA Civilian Skateboards, Brostyle Grip, Pina Colada Trucks, Action Skateshop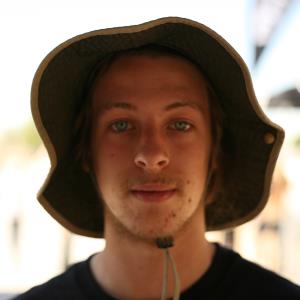 Eli Tennant Vans (flow), RVCA (flow), Birdhouse (flow), Bro Style (flow)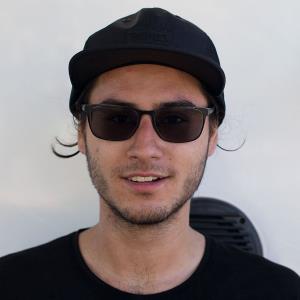 Enzo Cautela Las Vegas NV Pharmacy, enjoi, Bones, Krew, Supra, Ashbury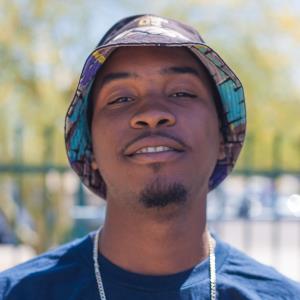 Eric Jones Compton CA Dogtown Skateboards, Warning Skateshop, Matix (flow), Tensor (flow), TeamBK (lakai), Knowgood Hardware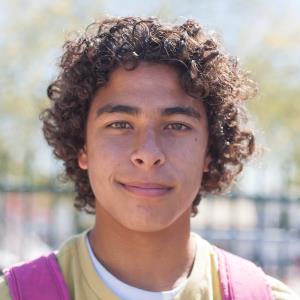 Evan Wasser Culver City CA Real (flow), Spitfire (flow), Zj's Boardinghouse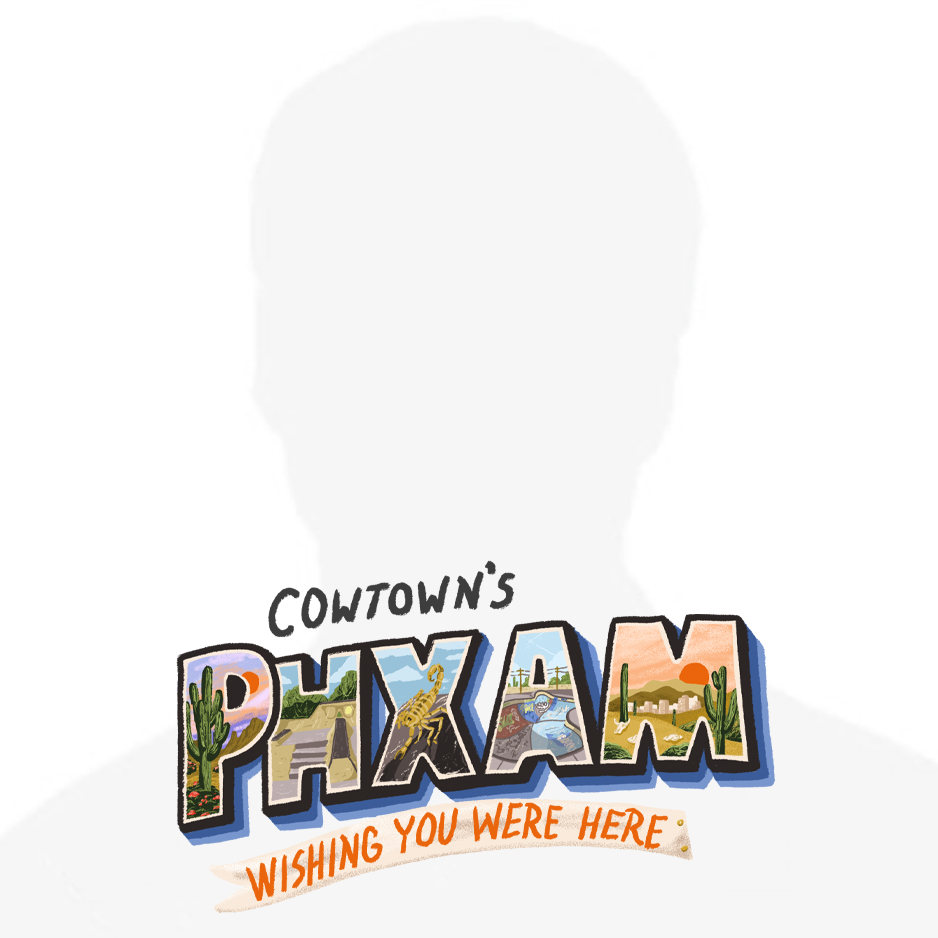 Fabian Herrera Los Angeles CA Royal, Fourstar, Girl, Lakai, Active Rideshop, Nixon, Diamond Supply, Grizzly Grip, Spitfire (flow)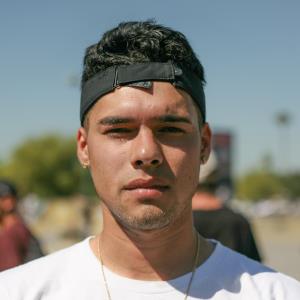 Fernando Rios Compton CA Warning Skateshop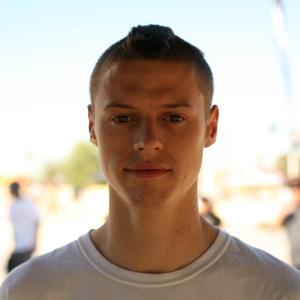 Frankie Decker Las Vegas NV Lakai, Black Forty, Let it Roll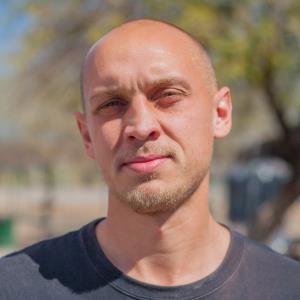 Frankie Heck Hurst TX Expedition (flow), Spitfire Wheels (flow), Thunder Trucks (flow), Altamont (flow), Supra (flow), Filmbot Grip, Index Skate Shop, Diamond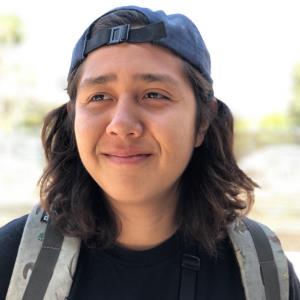 Franky Villani Santa Ana CA KR3W, Spank Grip, Leftover Hardware, Thunder (flow), Spitfire (flow), Jack's Garage, Sock Posse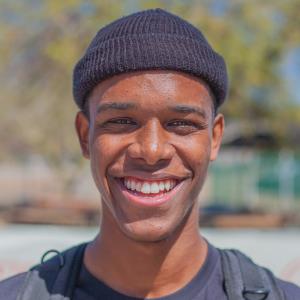 Gabriel Fortunato Sao Paulo Brazil Element Skateboards, Monster Energy, Nike SB, Bones, G-Shock, FootPrint Insoles, Krux Trucks, Space Skate Shop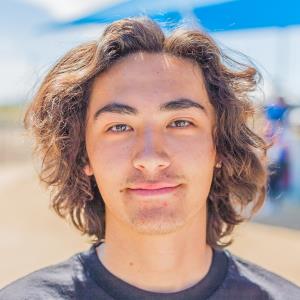 Gage Boyle Simi Valley CA Real, Thunder, Spitfire, Emerica, Active Ride Shop, Skatelab, Lurk Hard , Knowgood Hardware, Mushashi Designs, Filmbot Grip, Concrete Culture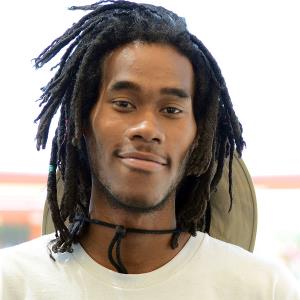 Genesis Atkins Las Vegas NV éS, KR3W, Pharmacy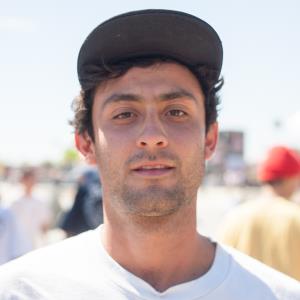 Gerado Bejarano aka Pollo Oaxaca Mexico WESIskateboards, Dateplayshoes, Eliteskate, yoyobearings, yoyo wheels, Mezcal El Conjuro, Karma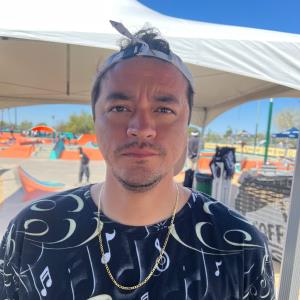 Gunnar Orion Gallup NM Outkast of Society, Force Athletics Apparel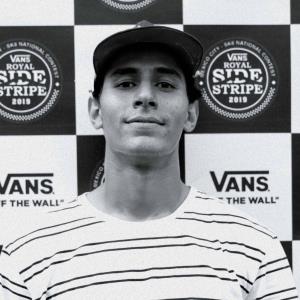 Gustavo Servin Chihuahua Mexico Zero (flow), Nike SB Mexico, Bones (flow), Sosa Grip, Loop Co.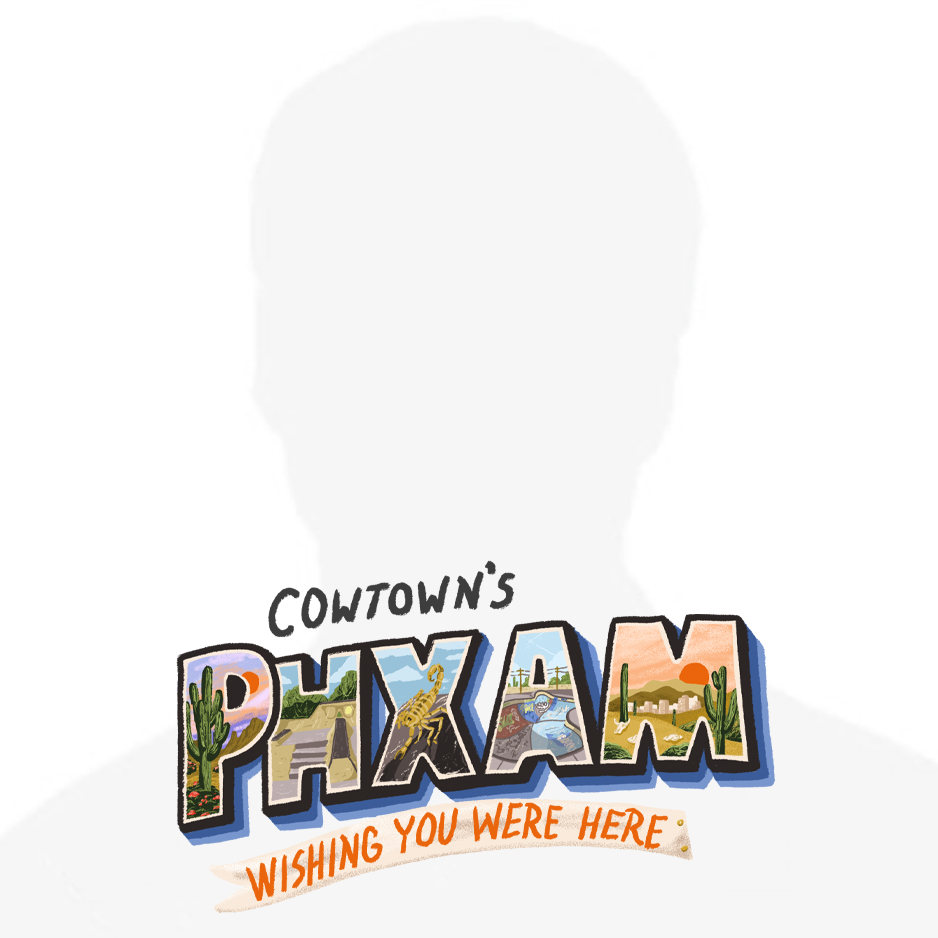 Haden McKenna Venice CA Nike SB, Ace Trucks, Dickies (flow), Brooklyn Projects Skate Shop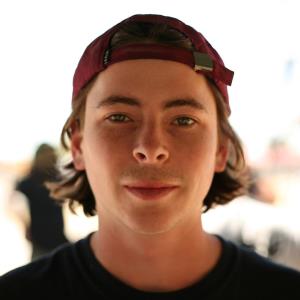 Hayden Kelly Point Roberts WA Honey, Expedition, HUF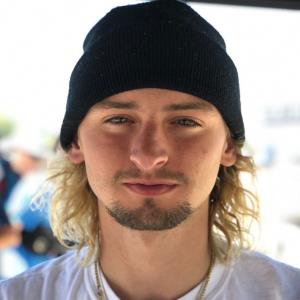 Henry Gartland Minneapolis MN 3rd Lair, DC Shoes (flow), enjoi (flow)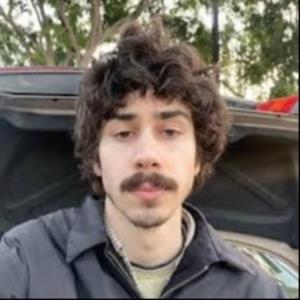 Hosea Peeters Santa Clarita CA Honey, Grizzly, HUFF, Active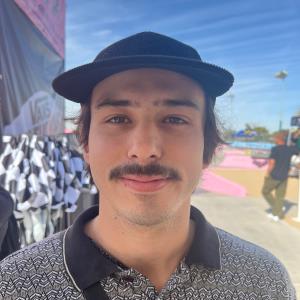 Iago Carrasco Sao Paulo Brazil Levi's Skateboarding (Brazil), Premier Fitz, Shit Griptape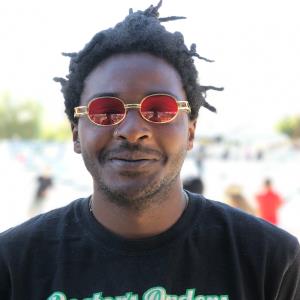 If Feldman Beavercreek OR Ado Lifestyles, D-Block Skatepark, Wizzle Bearings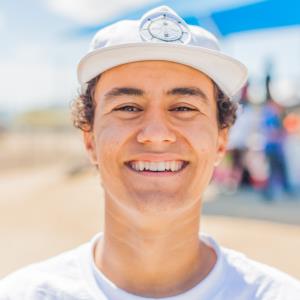 Ivan Monteiro San Paulo Brazil Monk, Footprint Insoles, Everlong Bearings, Freeday Shoes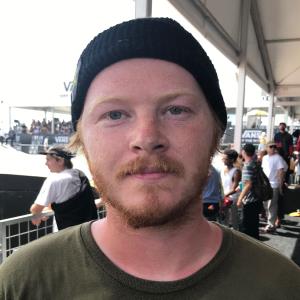 Jack Olson St. Louis Park MN Real, C1RCA, Thunder, Spitfire, 3rd Lair, Bones Swiss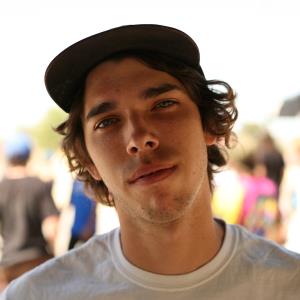 Jacob Guillory Lake Charles LA Perservation Board Co., No-Comply Skate Shop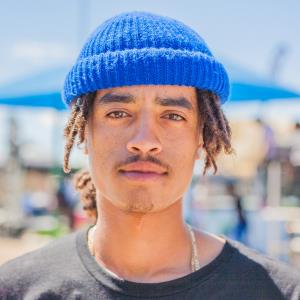 Jafin Garvey Oakland CA Lakai (flow), Abstract Habit, DLX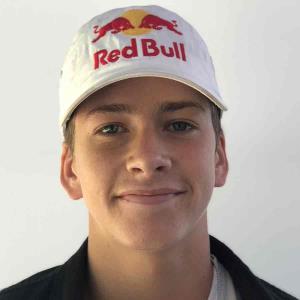 Jagger Eaton Mesa AZ DC, Plan B, Bones, Independent, Red Bull, KTR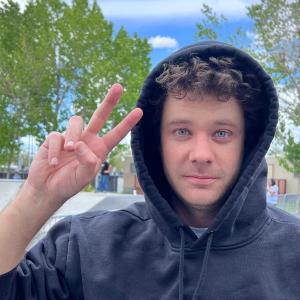 Jake Anderson Oxnard CA Nike, Element, Spitfire, Five Points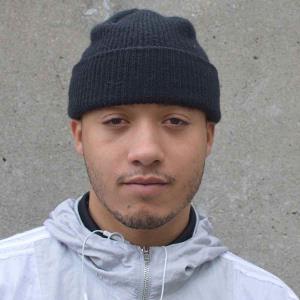 Jalen Noel Detroit MI CONS (flow), Volcom (flow), BLU, Cowtown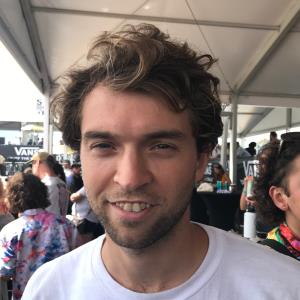 James Capps San Francisco CA FTC, Lakai, Chocolate (flow), Royal, Spitfire, Bones Swiss, Stance, Hélas Caps, Know1edgeClothingCo.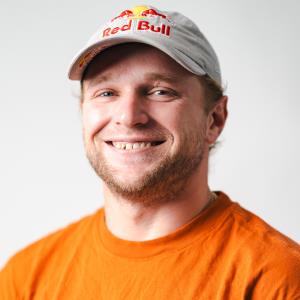 Jamie Foy Deerfield Beach FL Nike SB, Hurley, Spy, Bones Swiss, Stance, Island Water Sports, Ramp 48 Skatepark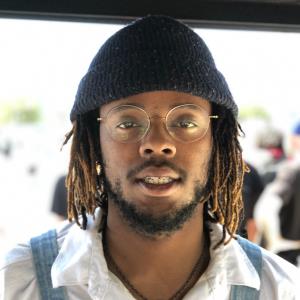 Jared Smith Lawrence KS HUF (flow), White Chocolate Skateshop, Catspray Griptape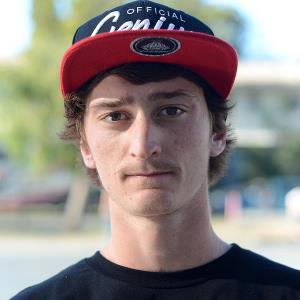 Jason Thurtle Las Vegas NV Pharmacy Skate Shop Las Vegas, Blind Skateboards (flow), Osiris Shoes, Official Genius, Wreck Wheels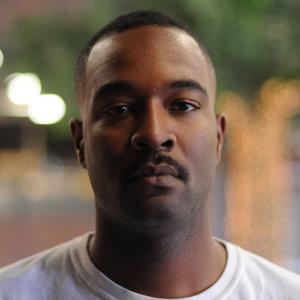 Jay Fairman Chicago IL Heartland Hardware, DC (flow)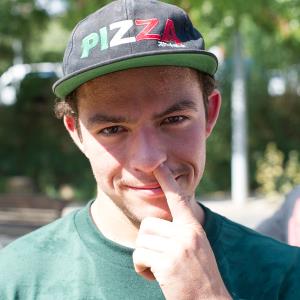 Jesse Vieira Stockton CA Lurk Hard, Mates, Pizza Skateboards, Ace Trucks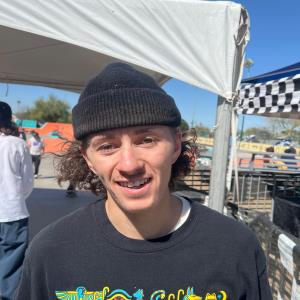 Jett Eaton Mesa AZ DC Shoes, Plan B, Bones, KTR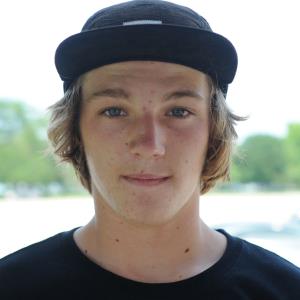 John Clemmons Louisville KY Home, Organika, Gold, Footprint Insoles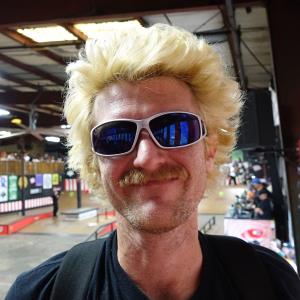 John Dilorenzo Jupiter FL Lakai, Royal, Spitfire, Mob Grip, Shred Shed Skateshop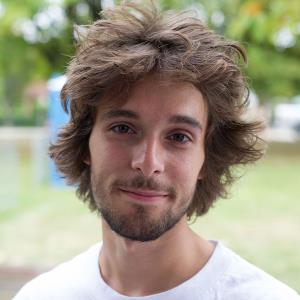 John Gardner Summitt NJ Creature Skateboards, DC SHoes, NJ Skateshop, Domestics CLothing, Skate Jawn, OJ Wheels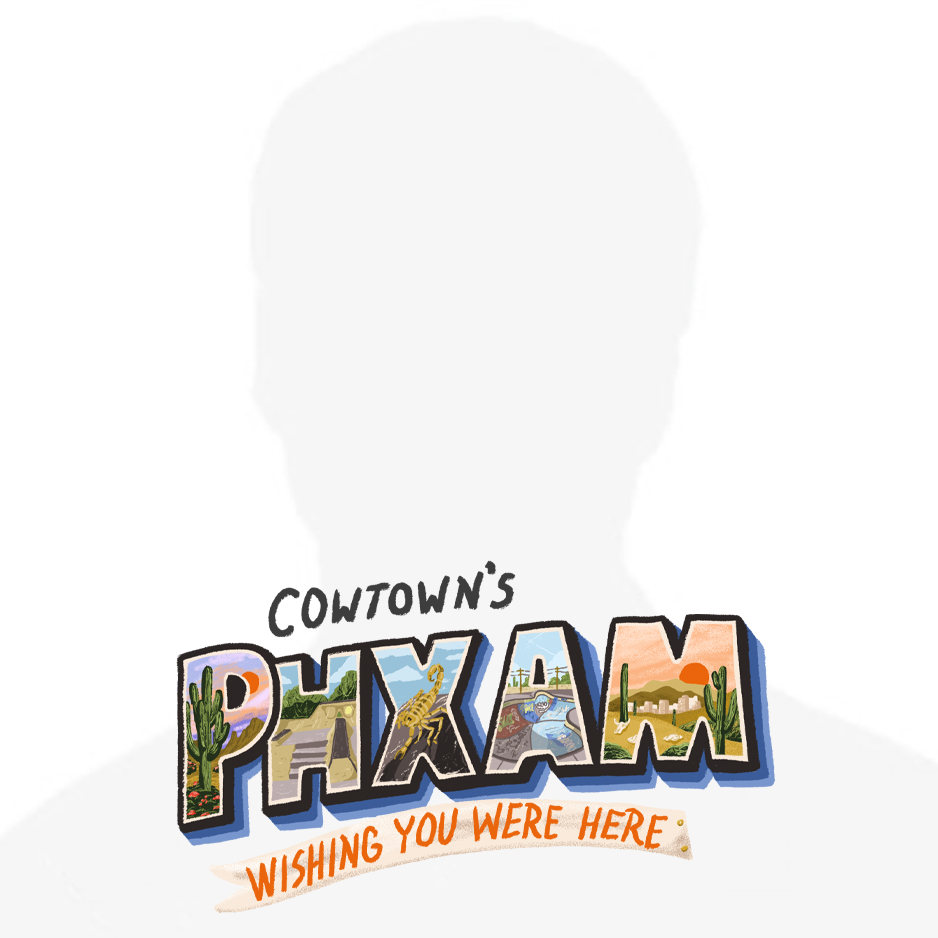 Johnny Jones Los Angeles CA Girl, Lakai, Fourstar, Royal, Spitfire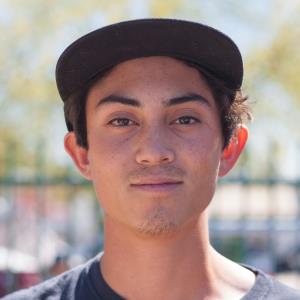 Jon Gilliam Tucson AZ Old Cocks Skateboarding Company, Starr Skates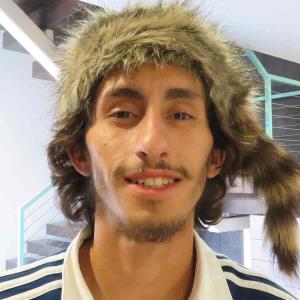 Jonathan Perez Richmond CA Skate Mental, Lakai, Spitfire, Thunder, FTC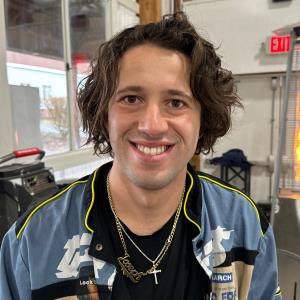 Joseph Marrone Mt. Laurel NJ Metropia Skateboards, Jetty, DVS (flow)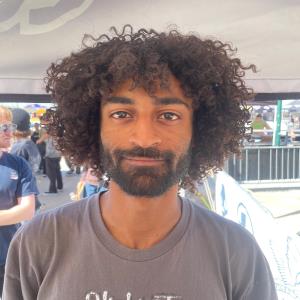 Josh Douglas Boca Raton FL Chocolate, Lakai, IWS, Ramp 48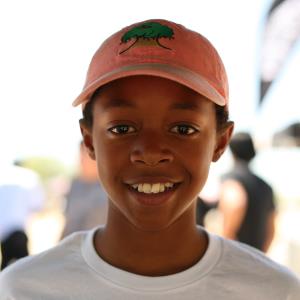 Josh Willard Los Angeles CA Girl Skateboards, Lakai Footwear, Royal Trucks, Small Wheels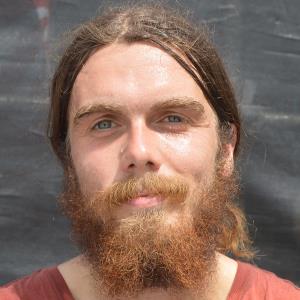 JS Lapierre Montreal Canada Fallen, Zero, RDS, Independent, Bones, Empire, Stance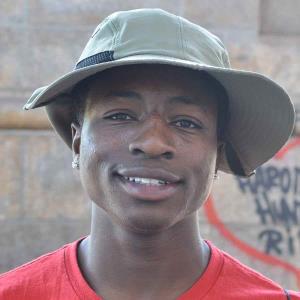 Justin Adeniran Newton Square PA Bones Bearings, Xpark, Phathouse, Silver (flow), Bolts Premium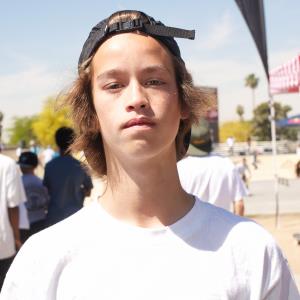 Justin Drysen Anaheim CA Huf (flow), Venture (flow), Active rideshop (chino), Kogi BBQ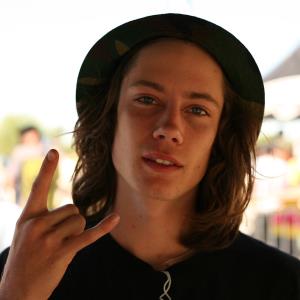 Kallen Matlock Santa Rosa CA FTC, Official Headwear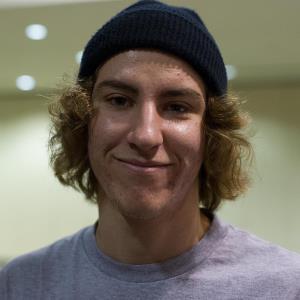 Kanaan Dern Orlando FL Zero Skateboards, Fallen, Thunder, Graffiti Skate Zone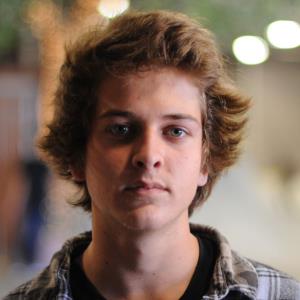 Kane Sheckler DC Shoes, Plan B (flow), Venture, Grizzly Grip, Ethika, Eak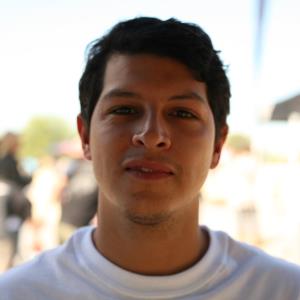 Keith Gonzalez Hermosillo Sonora Mexico Tricolor Skateboards, Rata Wheels, Arre Bearings, Gato Negro Griptape, Duckie Dude Skatehop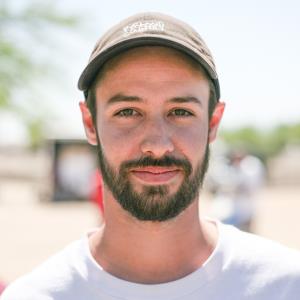 Kevin Braun Naperville IL Pyramid Country, Enjoi (flow), Krux (flow), Vans (flow), FA Skate Shop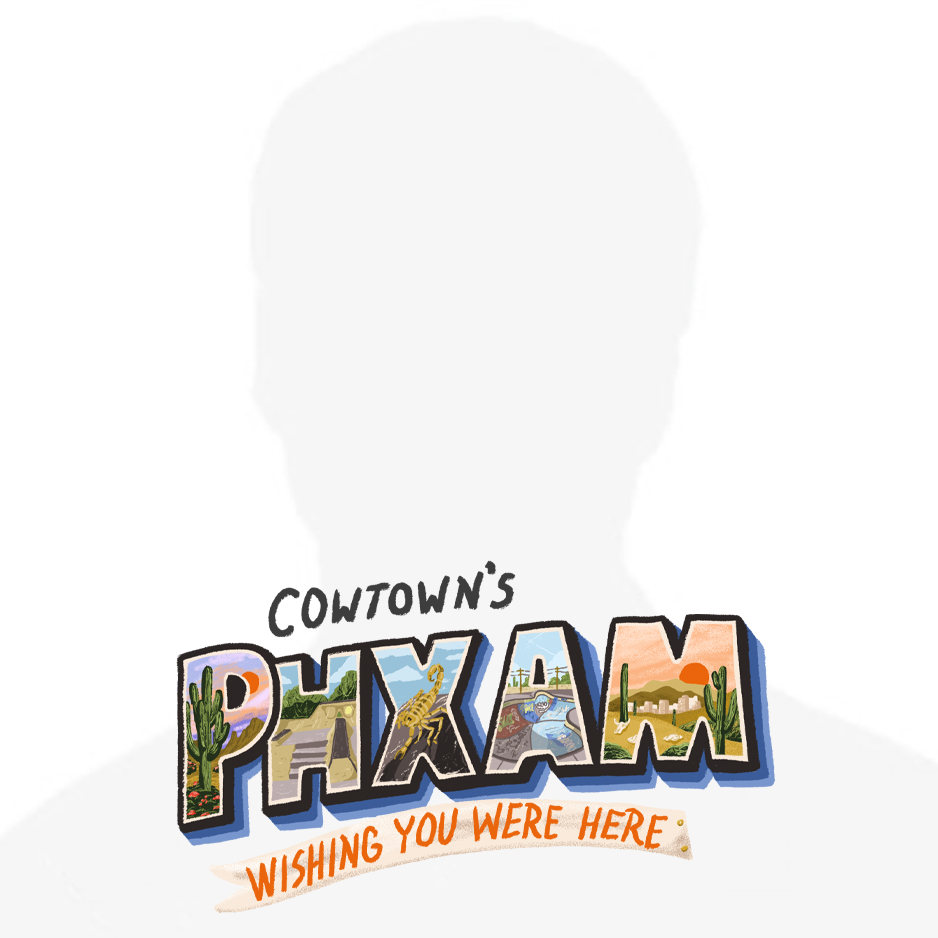 Kevin Caballero Tijuana MEXICO NSB Skateboards, ODB Clothing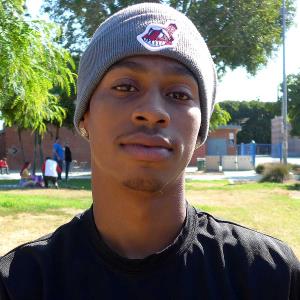 Kevin Scott Lancaster CA Pharmacy Boardshop, KR3W, Nike, Thunder, Happy Hour, Bones Wheels, Shake Junt, Nixon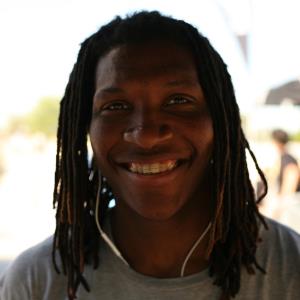 Kyle McDaniel Dallas TX Organika (flow), Goodvibe Clothing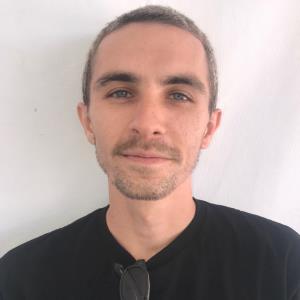 Kyle Walker Oklahoma City OK Volcom, Thunder, Spitfire, Real, Vans, Active, Happy Hour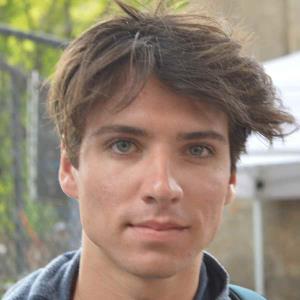 Liam McCabe Rumson NJ Z Flex, Bones Wheels, DC Shoes (flow), Branded Surf and Skate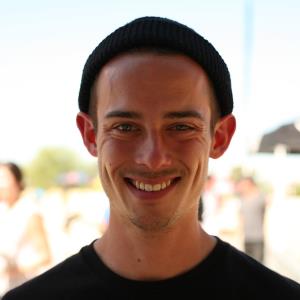 Logan Summers Salt Lake City UT BC Surf and Sport, Waters & Army, Bones, Globe (Flow), Nova Grip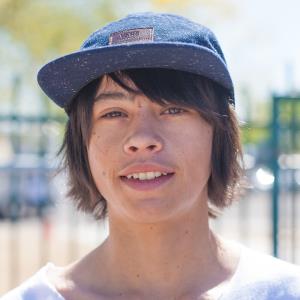 Luis Morales Albuquerque NM Creature (flow), Independent (flow), SilverSkateShop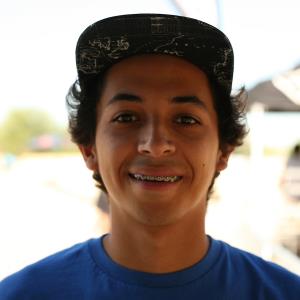 Luis Reyes Santa Ana CA Civilian Skateboards, Keystreet Clothing, Stone Wheels, Subspace Skateshop, Silver (flow), Flypaper Grip, Magic Wax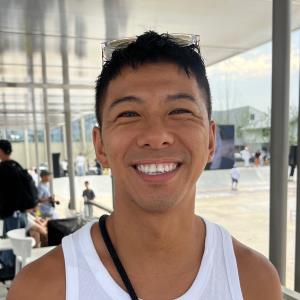 Luk Chun Yin Hong Kong China Vans, 852 Skate Shop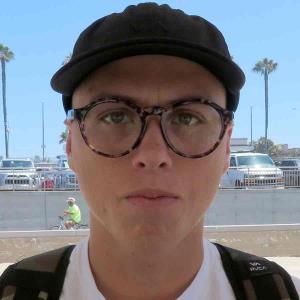 Malakai Montes Waialua HI Z Flex, Ace Trucks, Brixton (flow), Stance Socks, APB Board Shop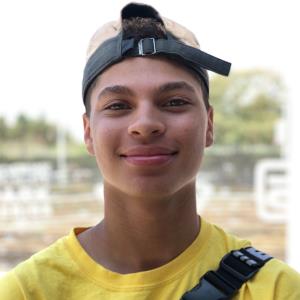 Marcos Montoya Fort Lauderdale FL Volcom (flow), Lakai (flow), Flatspot Board Shop, Ramp48 Skatepark
Marquise Preston Palmdale CA Honey, Pharmacy Boardshop, Cons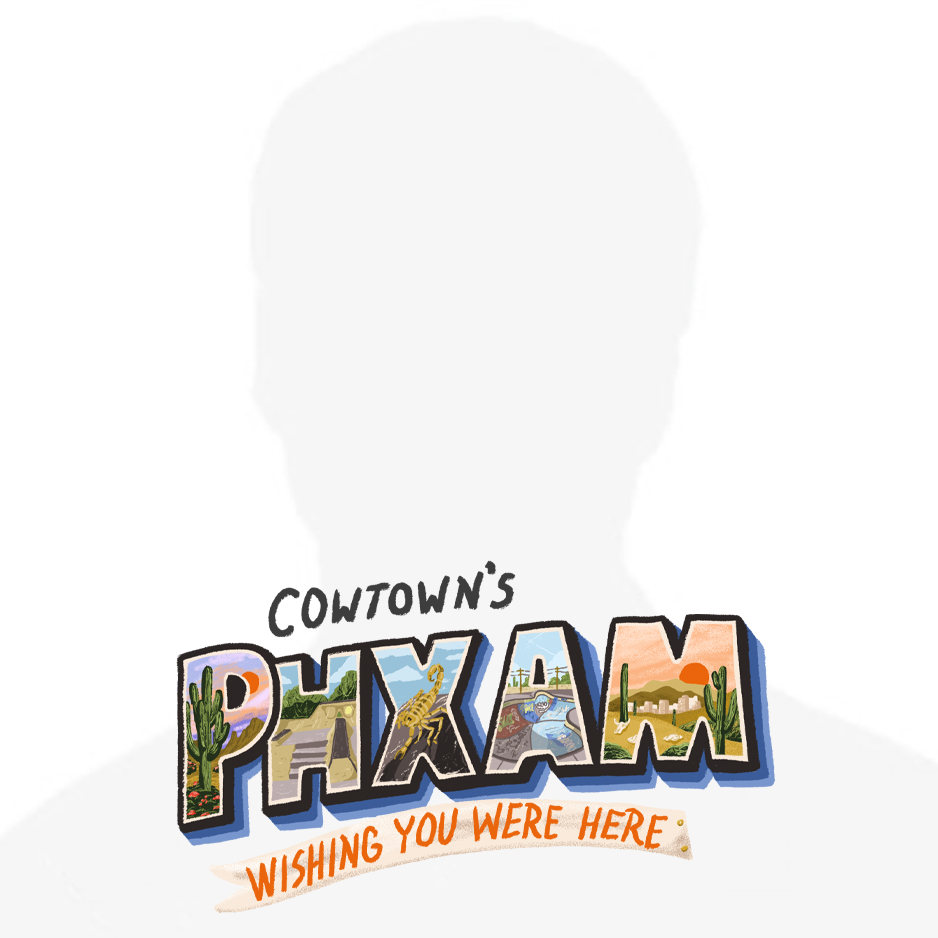 Marshall Heath Huntington VT SK8MAFIA, JSLV Apparel, Globe Shoes (flow)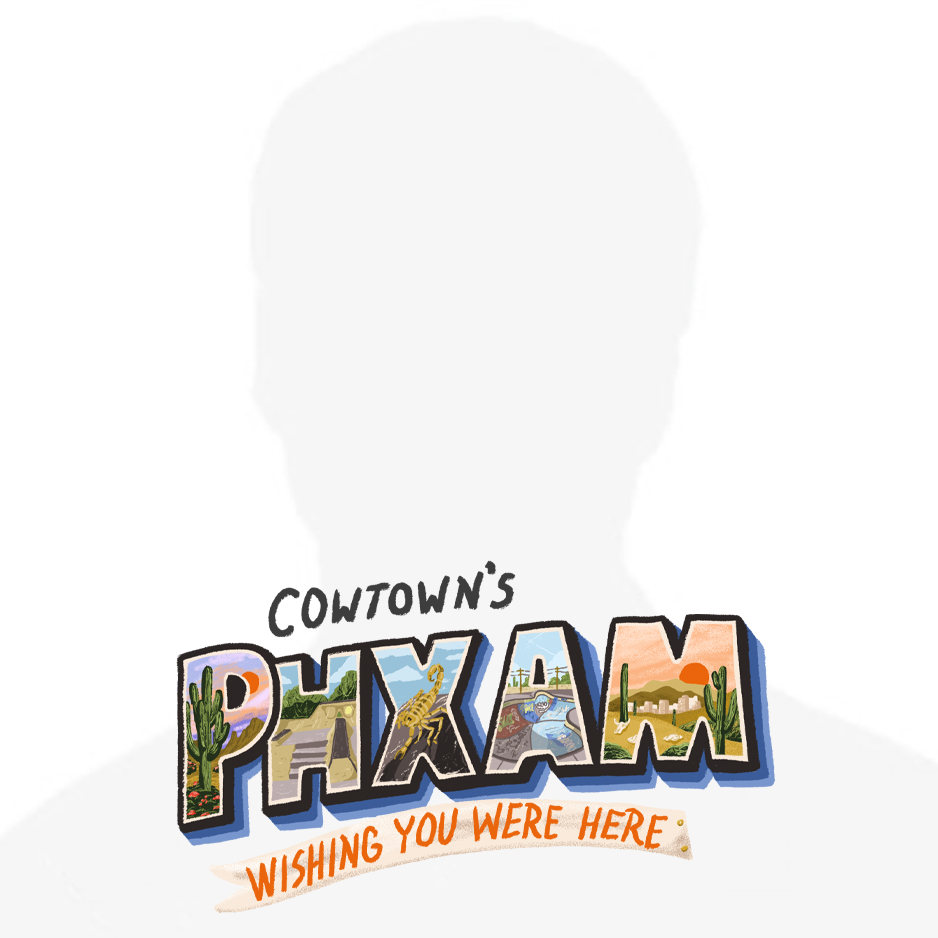 Marshall Winter Geneva IL Santa Cruz flow, Ricta (flow), MOB (flow), KR3W (flow), Vox (flow), Yeah Boardshop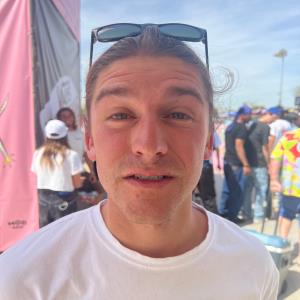 Mateo Rael San Clemente CA Republik of Kalifornia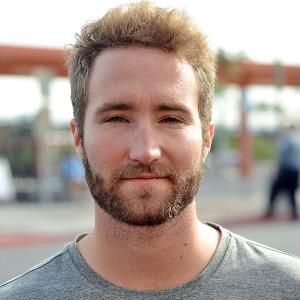 Matt Fisher American Fork UT Fortica skateboards, Milosport, Wicked Audio, Bones Wheels, Bones Bearings
Matt Gottwig Agoura Hills CA HUF, Krooked(flow), 35th North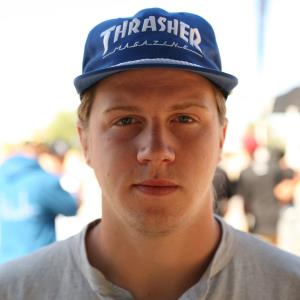 Matt Lane Redding MA Santa Cruz Skateboards, Independent Trucks, Ricta Wheels, Emerica Shoes, Eswic Clothing, Eastern Boarder Skate Shop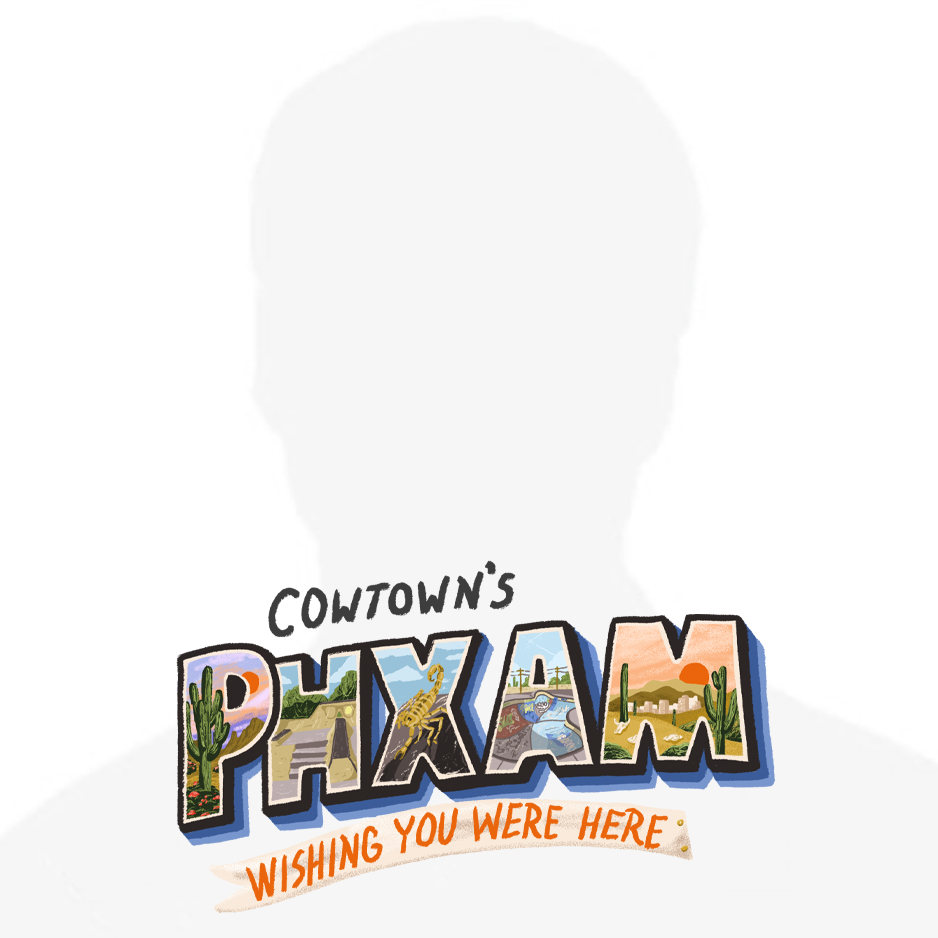 Maui Francis Cypres Tx Gullwing Trucks, Chingon Skateboards, Washed Up Warriors, Pushing 40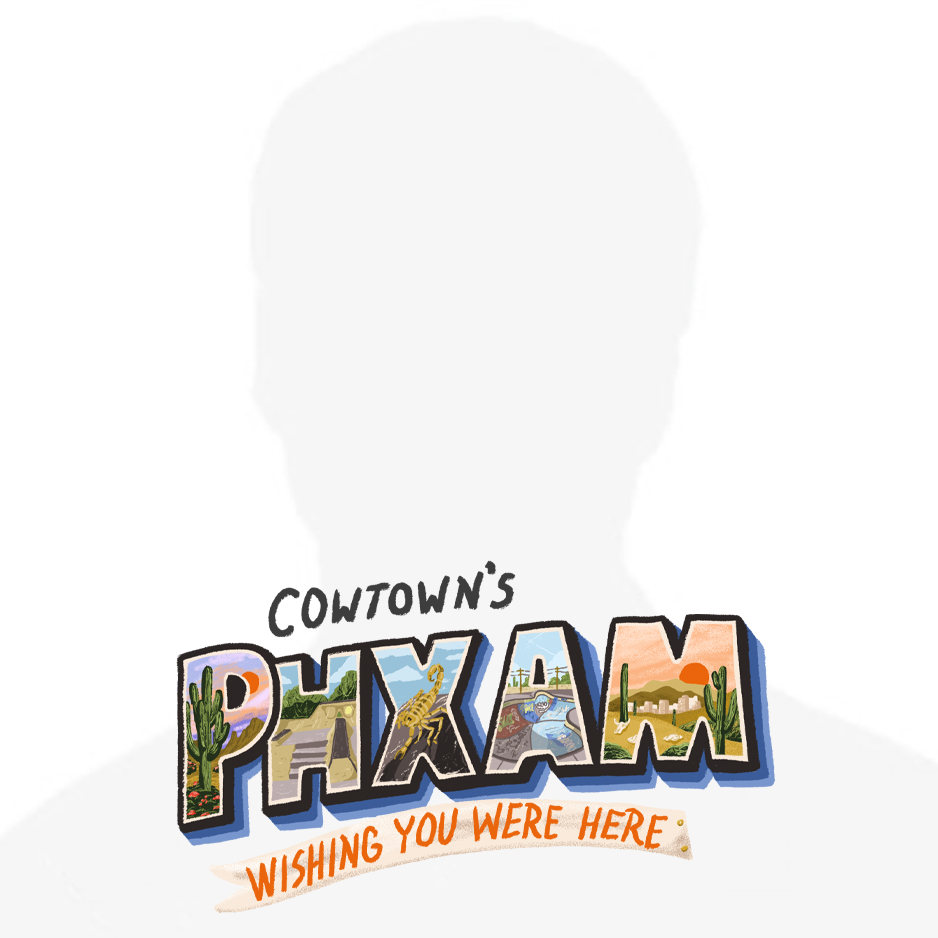 Maurice Jordan Los Angeles CA Organika, SRT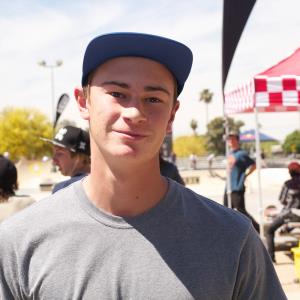 Max Garson Boulder CO HUF, Alien Workshop, Null Wheels, Emage Skateshop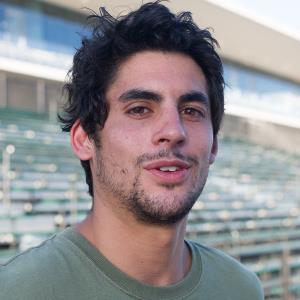 Max Taylor Austin TX HUF, Alien Workshop, Null Wheels, Emage Skateshop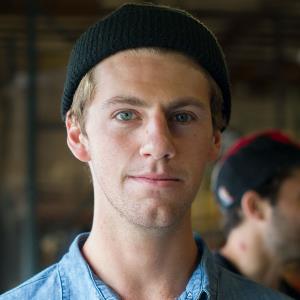 Michael Pulizzi Sacramento CA Toy Machine, Pig, Converse, Lurk Hard, PLA Skateshop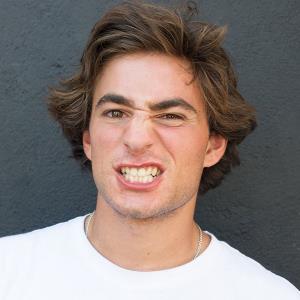 Micky Papa Vancouver BC Almost (Flow), Globe (Flow), RDS, Mountain Dew Canada, FKD, Silver, Bones, Nixon, Diamond, Markisa, Switchmade Productions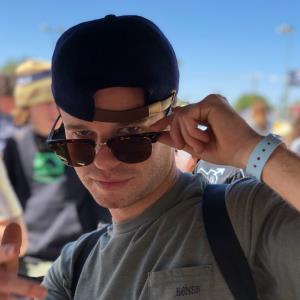 Nate Greenwood Springfield MA Stereo, Nike SB, Magical GOGO, Theory Skateshop, Junction Skate Park, Bones, WESC, Ashbury, 502 Hardware, Bones Bearings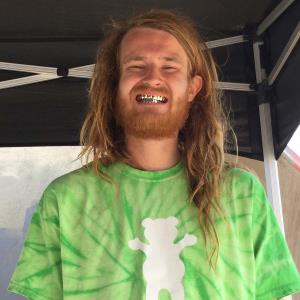 Nick Lee Cincinnati OH Anonymous Skateshop, Unheardof Brand, Monster Energy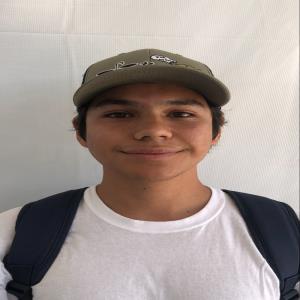 Nick Michel Las Vegas NV Heroin Skateboards (flow), Let It Roll Skateshop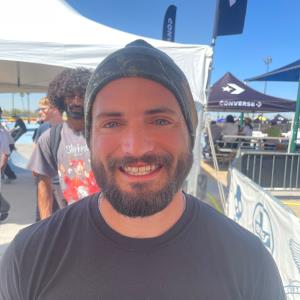 Nick Truscelli Colorado Springs CO BC Surf and Sport, Springloadedh2o, Team Babycakes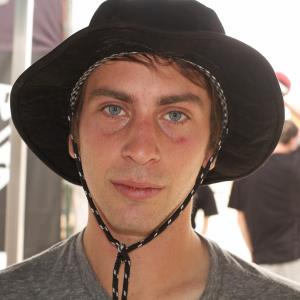 Nick Zizzo Naples FL KR3W, Pharmacy, Ashbury, Pile Hardware, Pig Wheels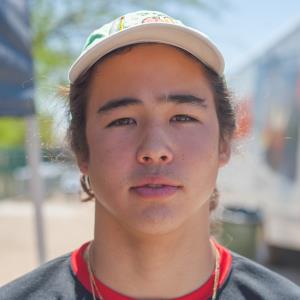 Nico Hiraga San Francisco CA Chocolate, Lakai, Royal, FTC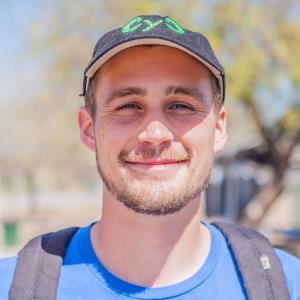 Noah Johnson Lebanon OR Old Cocks Skateboarding Company, Starr Skates, WSO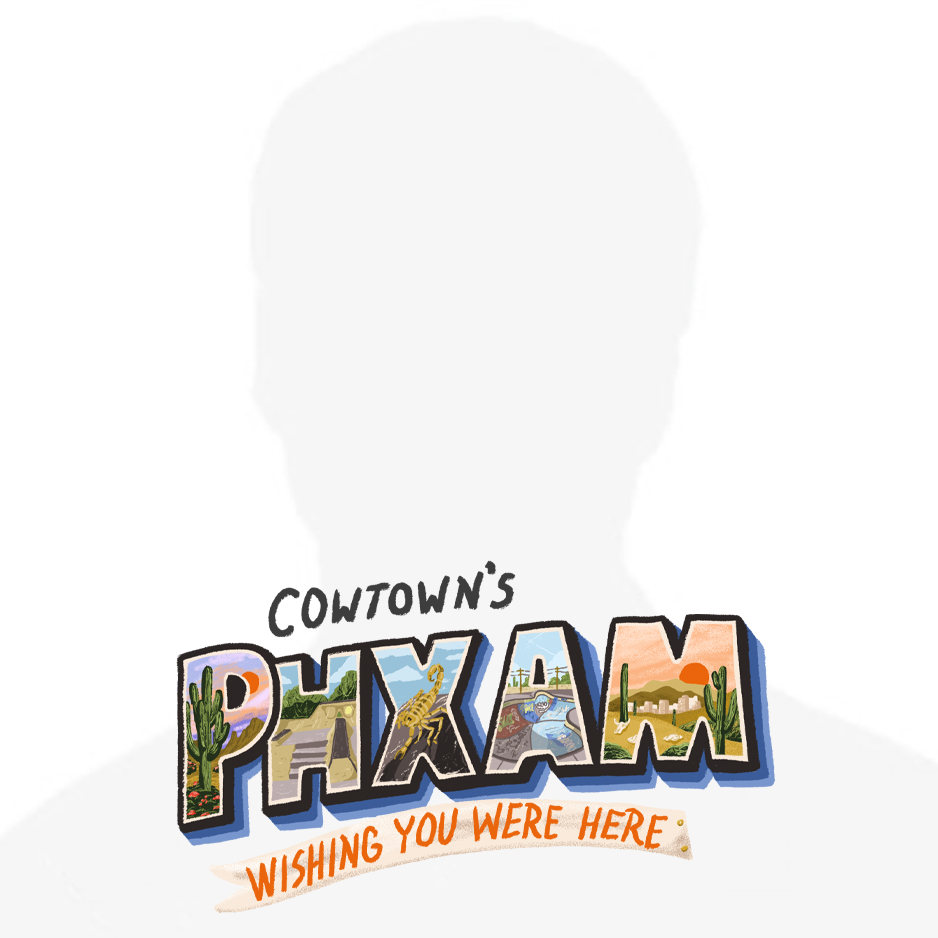 Noah Lora Oceanside CA Bianca Chardon, Dekline, KR3W, Psockadelic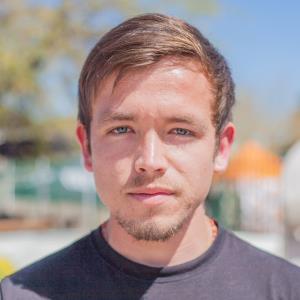 Noe Solis Paramount CA Warning Skate Shop, Powell Peralta, Bones Wheels, Markisa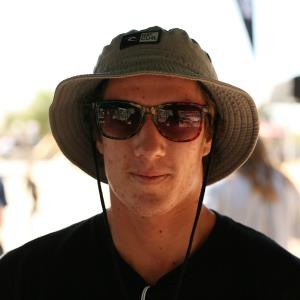 Nolan Tyler Big Island HI Krew, Supra, Oasis Skate Shop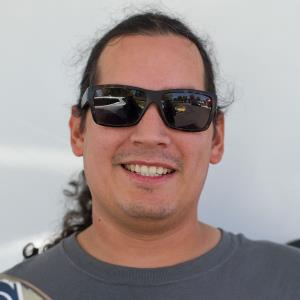 Omar Guerrero Phoenix AZ AZPX Skateboards, Sidewalk Surfer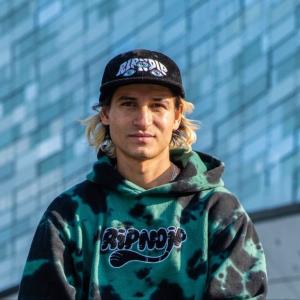 Oscar Meza Los Angeles CA Flip, Nike SB, Destructo, Mainline Skateshop, Autobahn, Monster, WESC, Vestal, Mob, FKD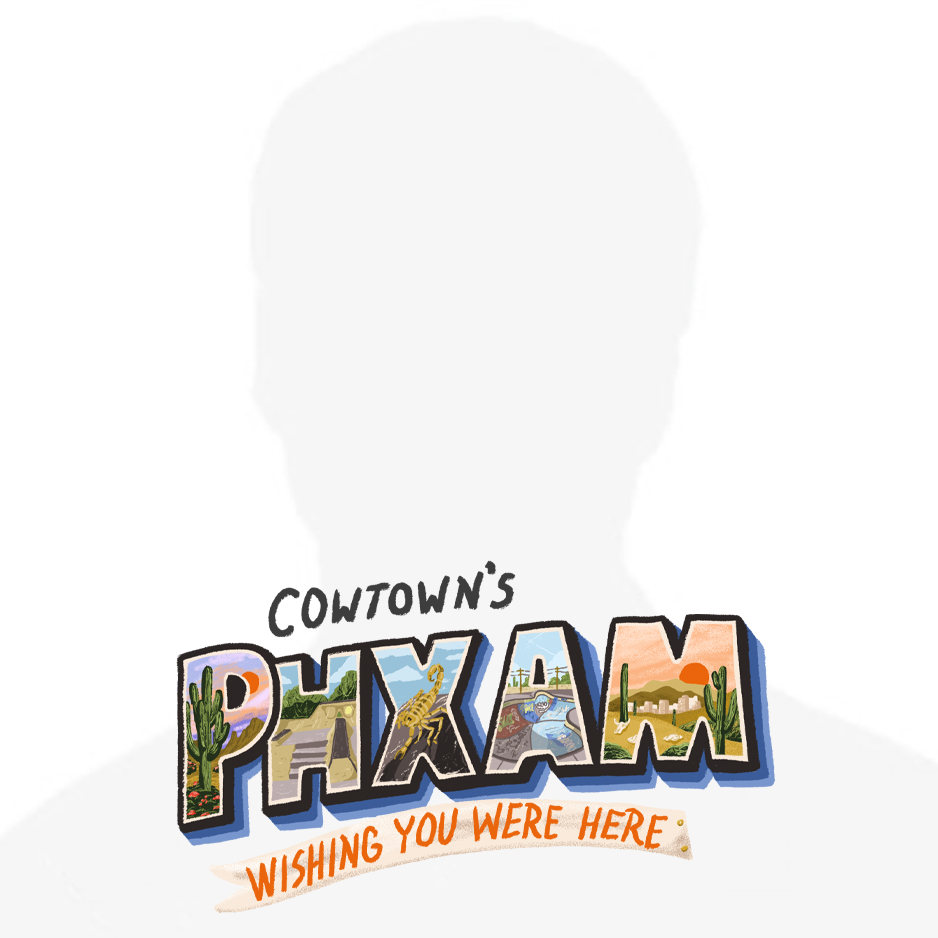 Peter Raffin San Jose CA Creature, Independent, OJ, Imperial Motion, SNK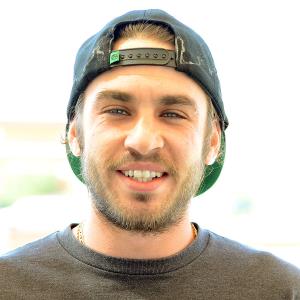 Philip Meranto aka PIP Las Vegas NV KR3W, Pharmacy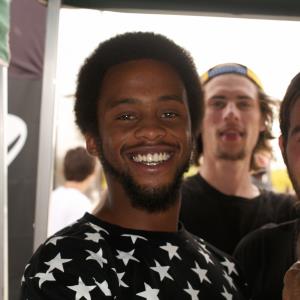 Quel Haddox Franklin TN HUF (flow), Larosa Skateboards, BLX Skateshop, DGK, Frankling Skateshop, TheradeoneMAG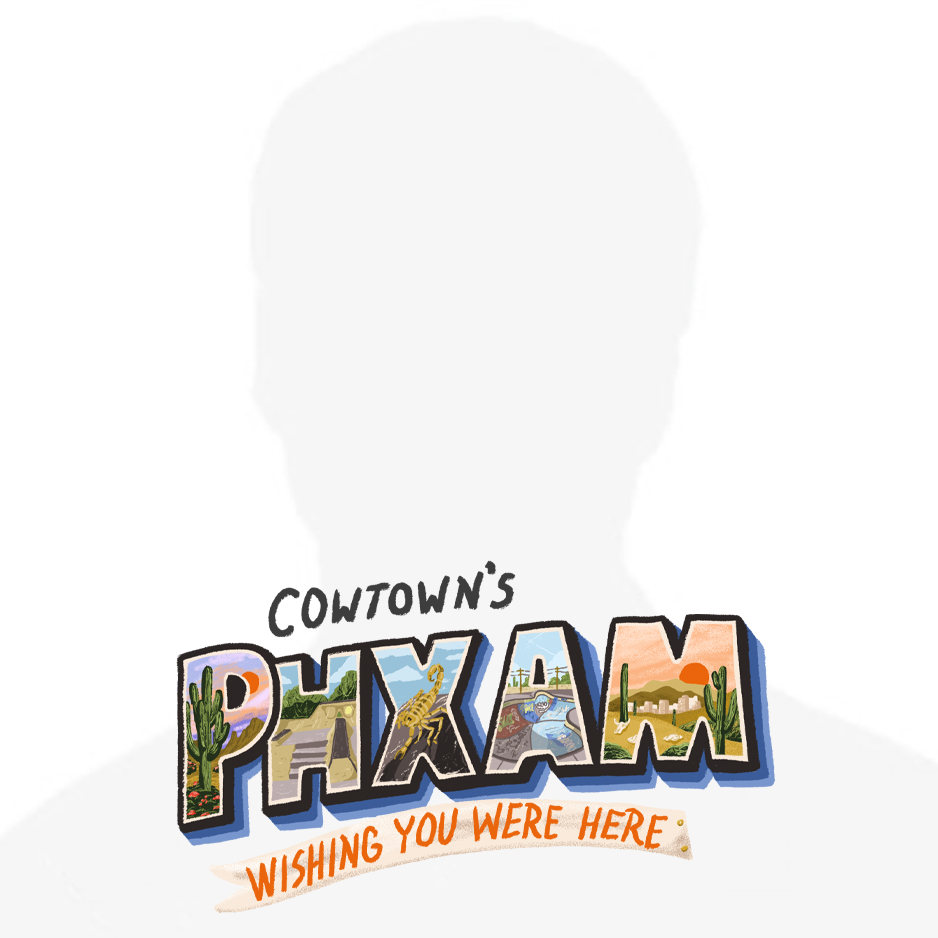 Rafael Perez South Central CA Markisa, Etnies (flow), Wub Wheels, Leftouer Hardware, Future Skateboards, Mainline Skate Shop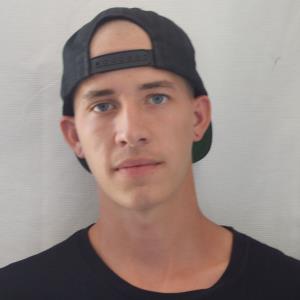 Rayce Davis Glendale AZ Gullwing, Z-Flex, Landshark Wheels, Circa (flow), Pirate Co.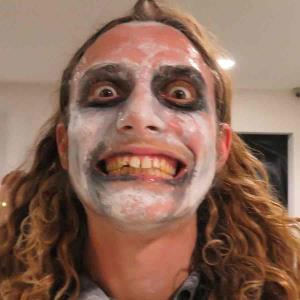 Reese Salken Newport News VA Foundation Skateboards, Dekline Footwear, Krew Denim, Pig Wheels, Cardinal Skateshop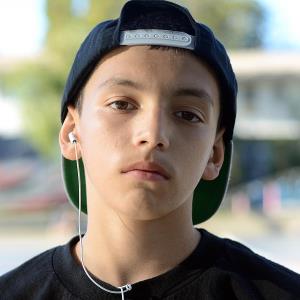 Rene Serrano Los Angeles CA Darkstar, Globe, Mainline Skateshop, Markisa, Kogi, Grizzly, King Ramps, Ace Trucks, Diamond, Wreck Wheels, Andale Bearings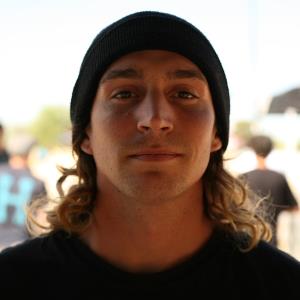 RJ Gohr San Clemente CA Civillian Skateboards, Duck Tape Grip, Wolf and Sheep Brand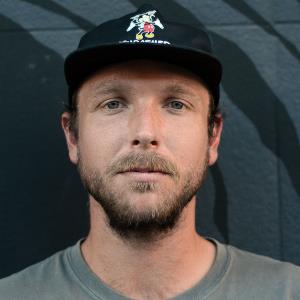 Robbie Brockel Phoenix AZ Real, C1RCA, Spitfire, Thunder, Cowtown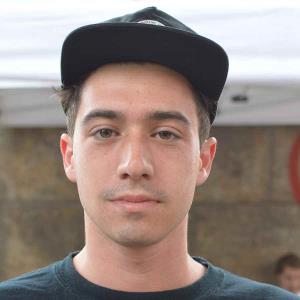 Robby Rosano Wanamassa NJ Element (flow), Billabong NJ, 550 Wheels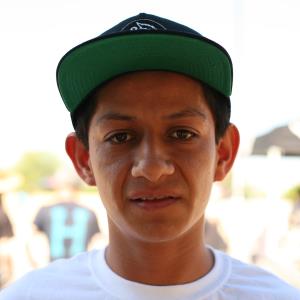 Roberto Bueno Aguascalientes Mexico Tricolor Skateboards , Nike SB, Rata Wheels, Arre Bearings, Gato Negro Griptape, Patina Skateshop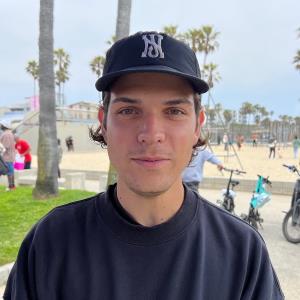 Ronnie Kessner Little Egg Harbor NJ Element (flow), Thunder, DC (flow), Eswic Clothing, Kinetic Skate Shop, Spitfire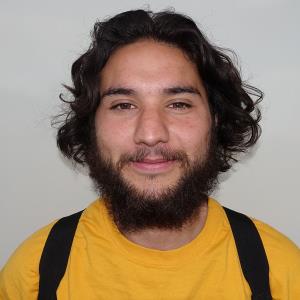 Ronnie Sandoval San Pedro CA Spitfire, Ace, Krooked, Dickies, Lakai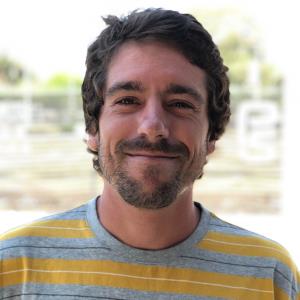 Ryan Alvero Hawthorne CA DVS, LRG, Spitfire, Thunder, Warco, Active Temecula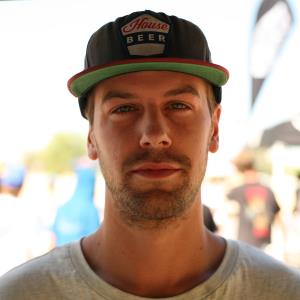 Sean Brooks Boston MA Flip Skateboards (flow), Converse (flow), Orchard Skateshop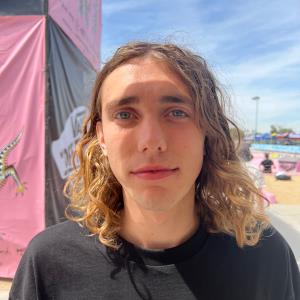 Sean Davis Naperville IL Real (flow), Spitfire (flow), Thunder (flow), Emerica, Altamont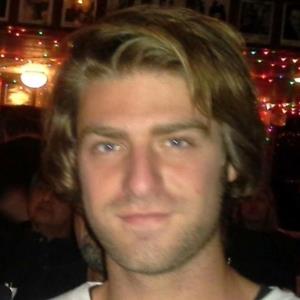 Sean Istaste Irvine CA Lakai, Enjoi (flow), Active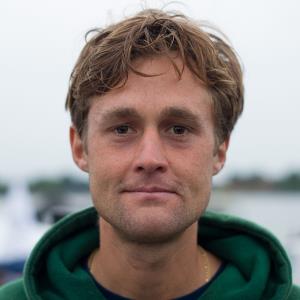 Sebo Walker Salem OR Krooked, Spitfire, Lakai, Bones Swiss, Nixon, Stance, Cals Pharmacy, Gracias LA, Indy, Drink Water, Mob, Official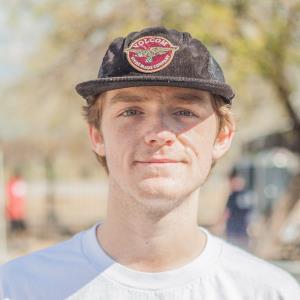 Shane Short Gilbert AZ Z Flex, R3 SK8 Products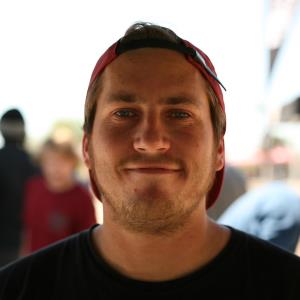 Shawn Patrick Tucson AZ Hurtlife skateboards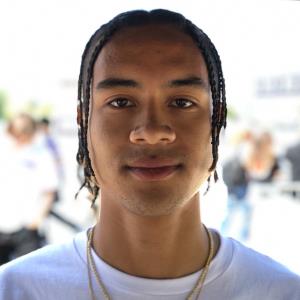 Shay Sandiford Courtenay British Columbia Onethirtythree Skateshop, Emerica, Independent, Bones Wheels, Brigada, FP Insoles, Legend socks, Darkstar Skateboards (flow), LRG clothing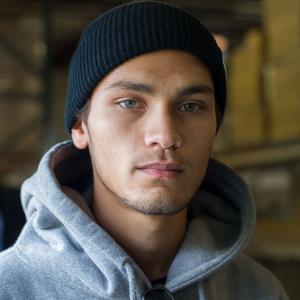 Simon Jensen Krooked (flow) Spitfire (flow), Thunder (flow), 510 Skateshop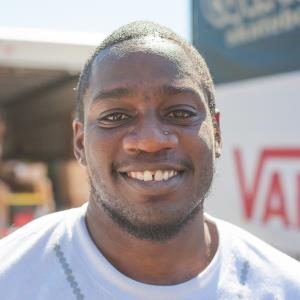 Simon Lambey Phoenix AZ CityStars Skateboards, New Balance Numeric, BWS Apparel, Blk Sox Ink, AT&T, Goat Wax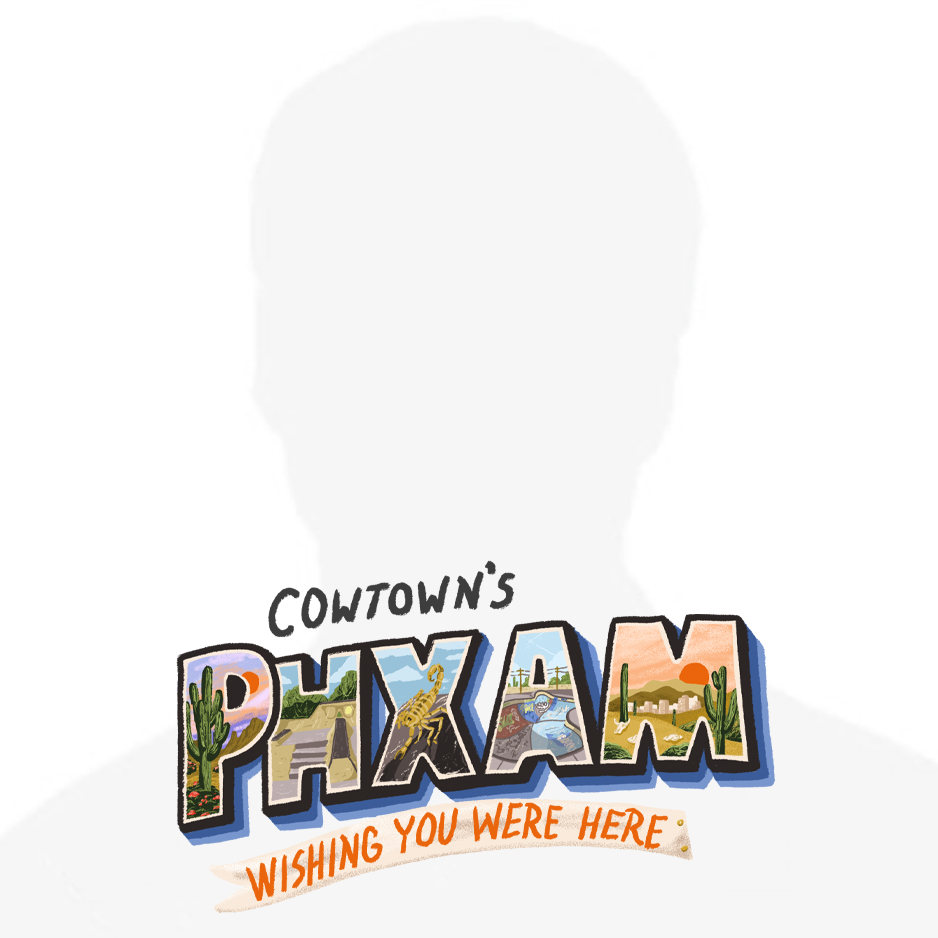 Spencer Prati Des Moines IA Santa Cruz skateboards(flow), és shoes, OJ Wheels, Pacific Drive Skateshop, Arizona Iced Tea, Union Leatherworks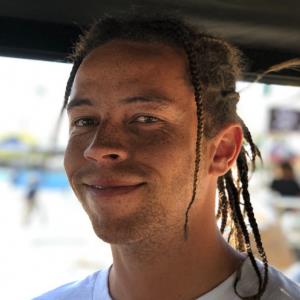 Steven Breeding San Diego CA Pacific Drive Skateshop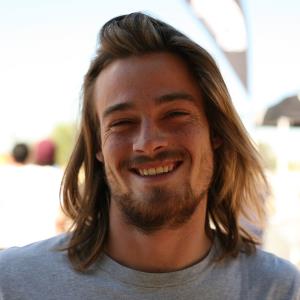 Steven Snyder Phoenix AZ Stereo Skateboards, Silver Trucks, FKD Bearings, Adidas (flow), Cowtown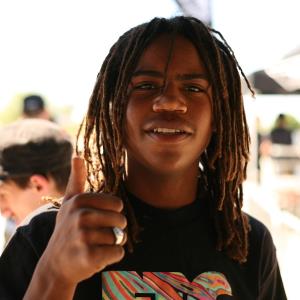 Tafari Whitter Lakai, Organika, Royal, FTC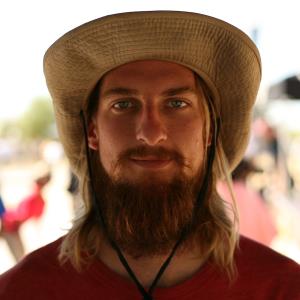 Taylor Olson Oakland CA Santa Cruz (flow), Thunder (flow), Spitfire (flow), Vans (flow), 510 Skate Shop, MOB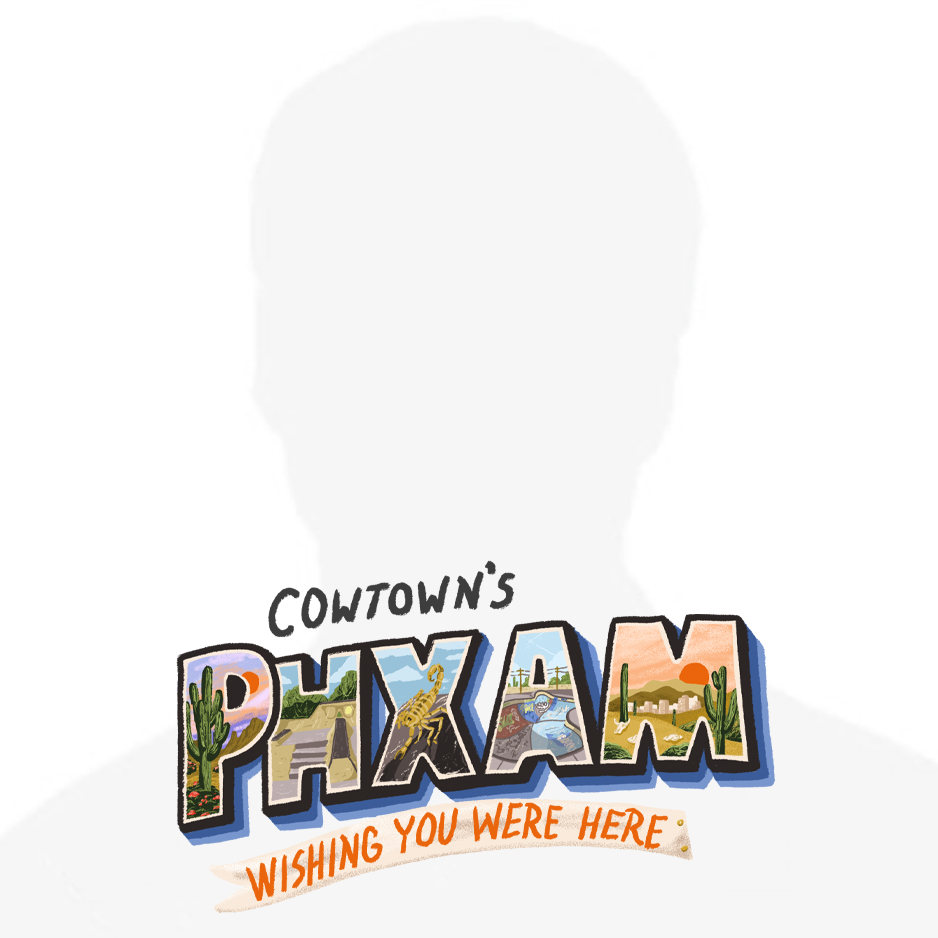 Tony Karr Los Angeles CA KR3W, Vans, Heroin Skateboards, Ashbury Eyewear, Heel Bruise, Brooklyn Projects, Pile Hardware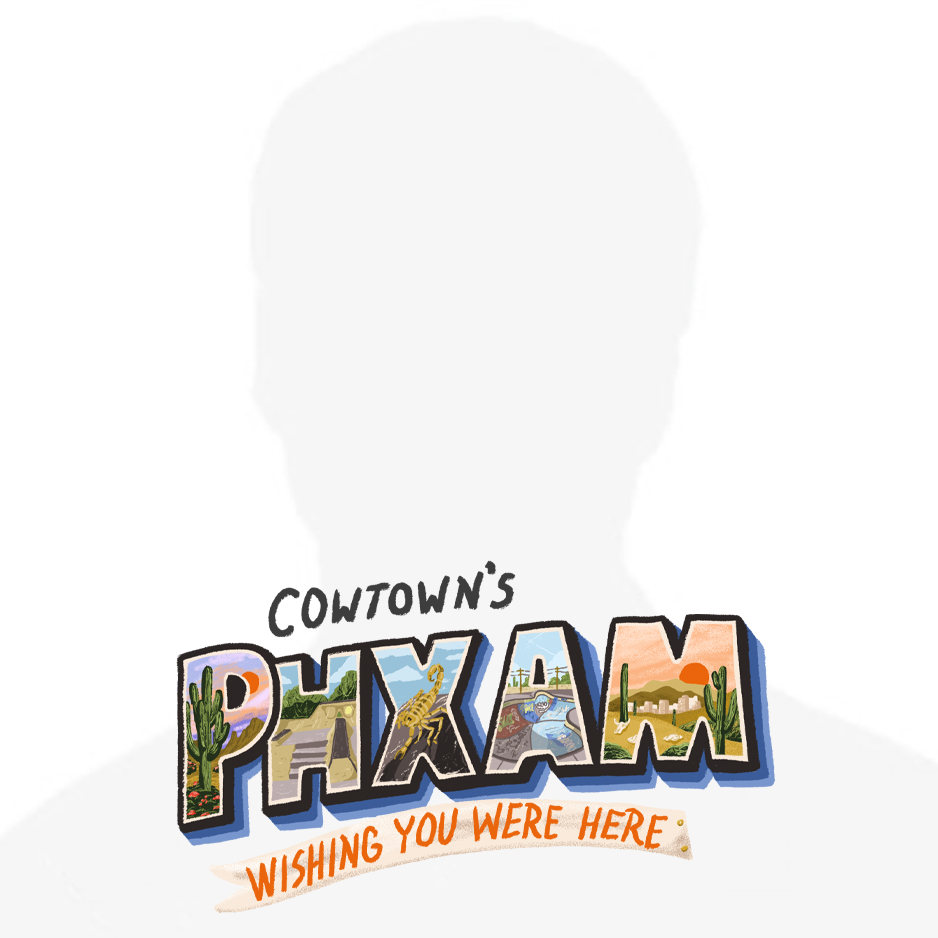 Tony Steele Cutter AZ 4wheelpony Skateboards, Black Sheep Cafe, Scotts Food Stand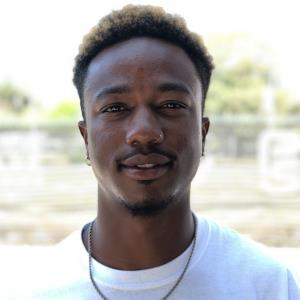 Tre Williams Riverside CA Toy Machine (flow), Spitfire (flow), Independent, Dekline (flow), RVCA (flow), Active Riverside, Stance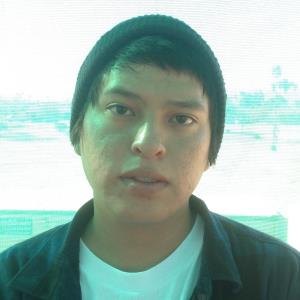 Trevor Scott Tuba City AZ 4wheelpony Skateboards, Black Sheep Café, Scotts Food Stand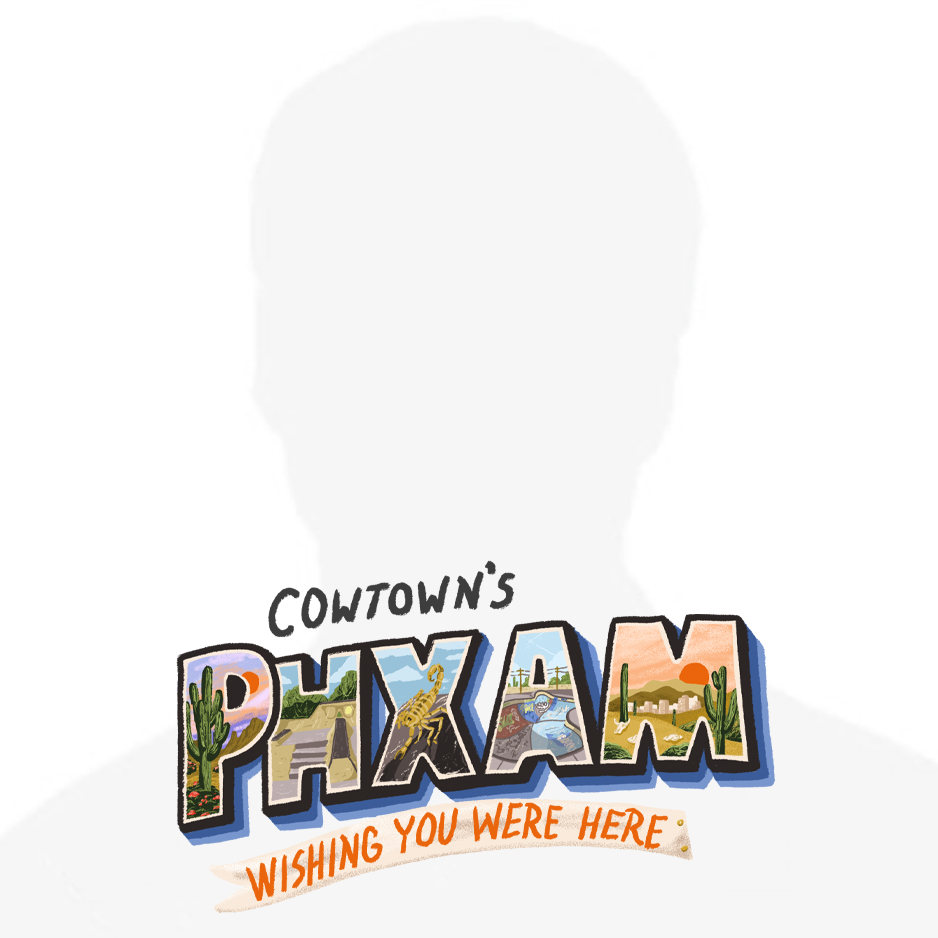 Ty Hjortland Paso Robles CA HUF, Dieta Skateboards, Skate Warehouse, Brixton (flow)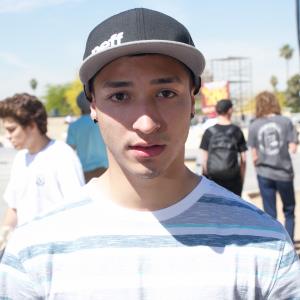 Tyler Olsen North Ogden UT Enjoi (flow), Neff (flow), DC (flow), Crossroads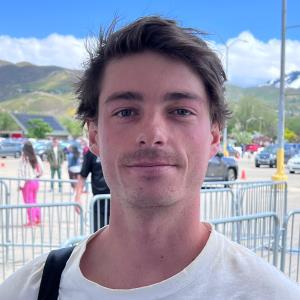 Tyson Bowerbank Salt Lake UT DC Shoes, Thunder, Spitfire, Bones Swiss, Monster, BC Surf & Sport, Almost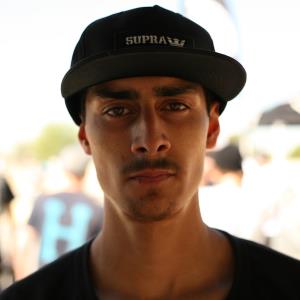 Vincent Luevanos South Central LA CA Creature (flow), Independent, Ricta, Mob, Supra, KR3W, Active El Segundo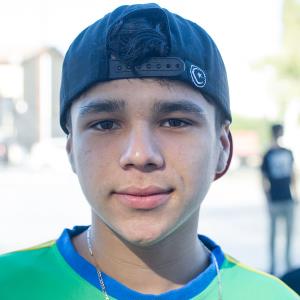 Vincent Nava Downey CA Foundation (flow), Asphalt Yacht Club (Flow), Emerica (Flow), Mainline Skateshop, Pig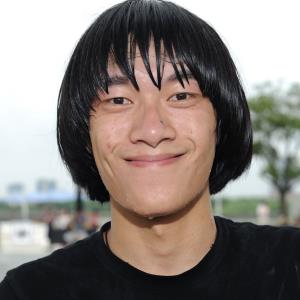 Wang Guo Hua Hangzhou China Vans, Action Skateboards, Independent Trucks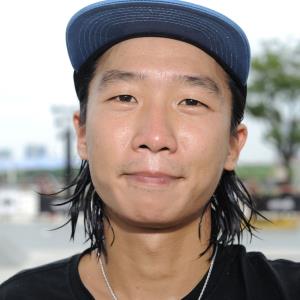 Wang Hui Feng Shenzhen China Vans, Vagabond Skateboards, Skullcandy, Independent Trucks, Victoria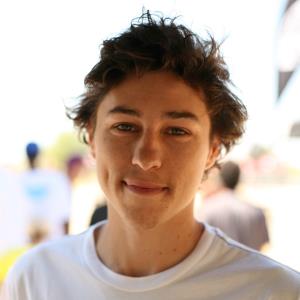 Will Blaty Gilbert az Welcome Skateboards, Rip N Dip Clothing, Huf Footwear, Bones Wheels, Freedom Boardshop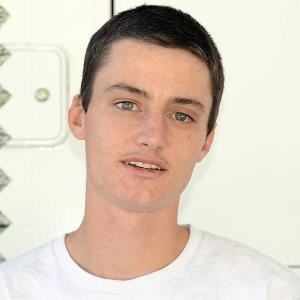 Zac Kovacs aka Ducky Modesto CA Lurk Hard (flow), Bones (flow), Blackgold Grip, Roughneck Hardware, Mates Brand, Programme Skate and Sound, Expedition (flow), Theeve, Bones, Outdoor Tech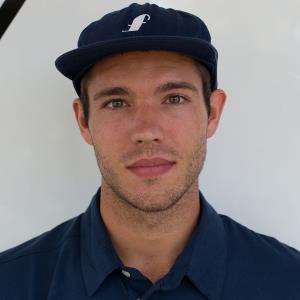 Zach doelling Kansas City MO Converse, Bones Wheels, Blind Skateboards, Tensor Trucks, Staple, Lacorda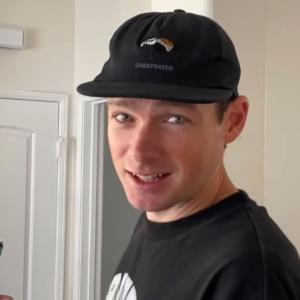 Zander Gabriel Ojai CA Focus Apparel, 3043 Boardshop, Skate Sauce Wax Co., Switchmade Productions, Mini Logo, Sensitive Skateboards, Rude Energy Drink