PHXAM Photo Gallery 2015
March 29th 2015 -Day 2 – FINALS TOP 12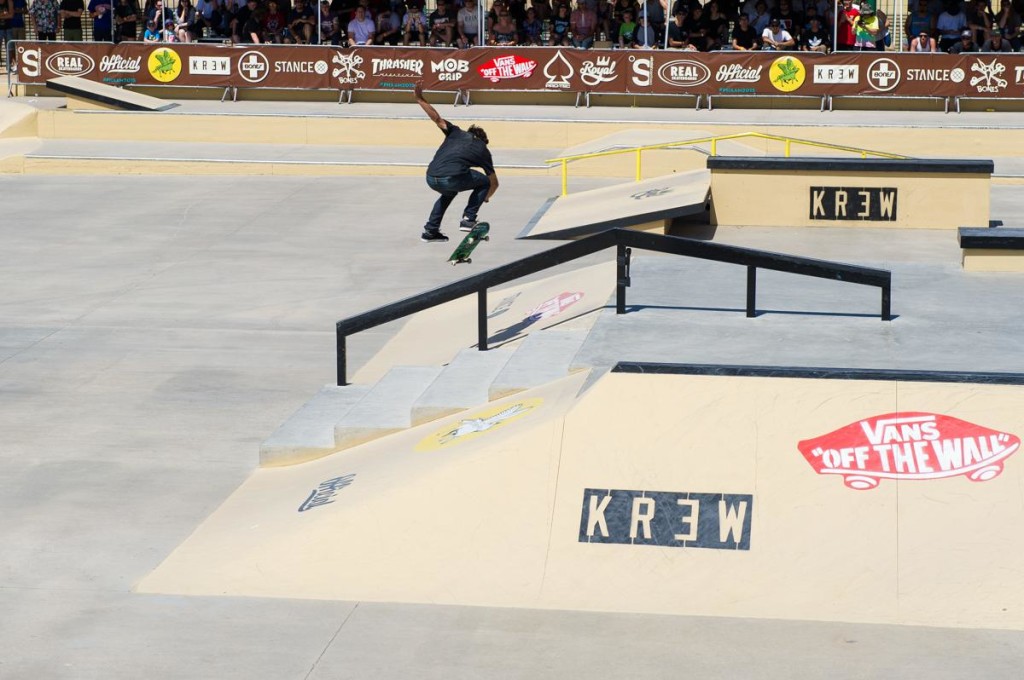 12th place finisher Mickey Papa – Kickflip BS Lipslide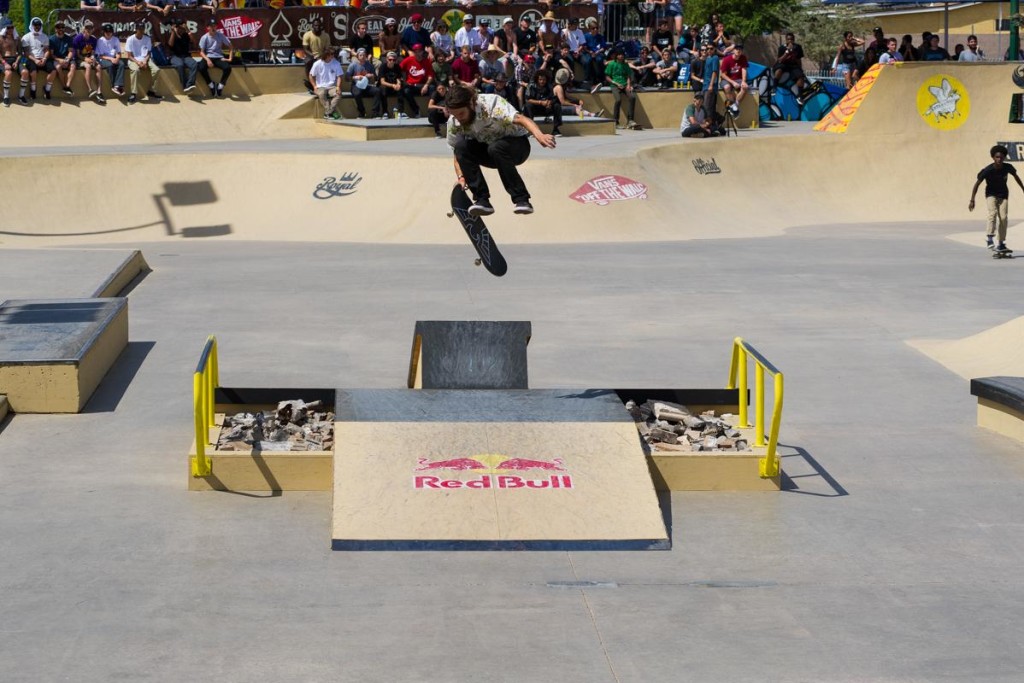 11 place finisher JS Lapierre – Impossible Tailgrab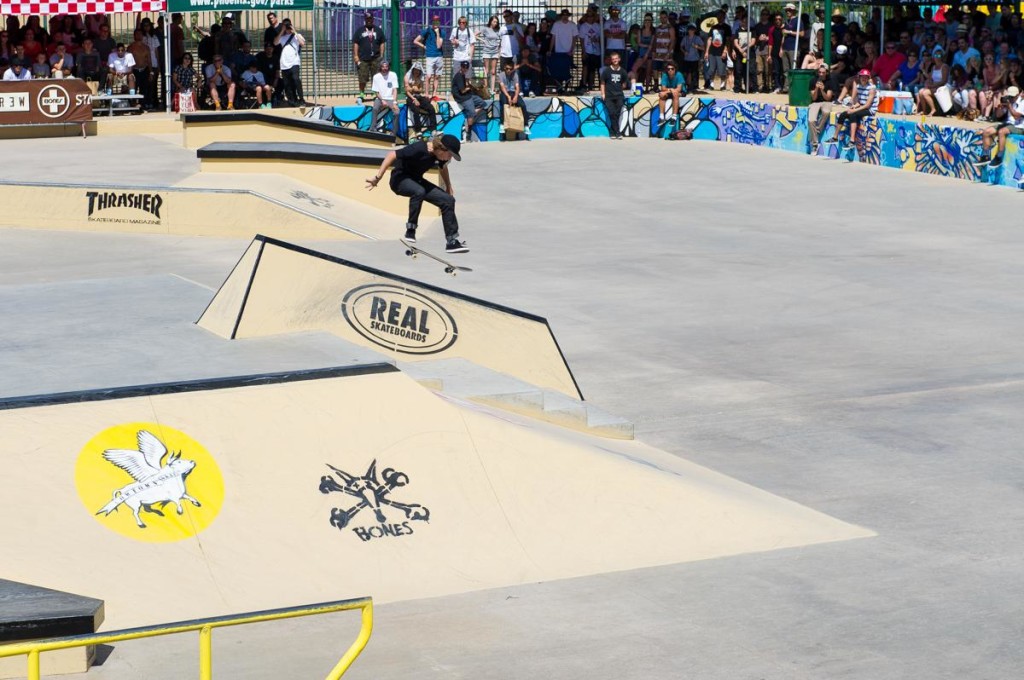 10th place – Chase Webb – Kickflip 50-50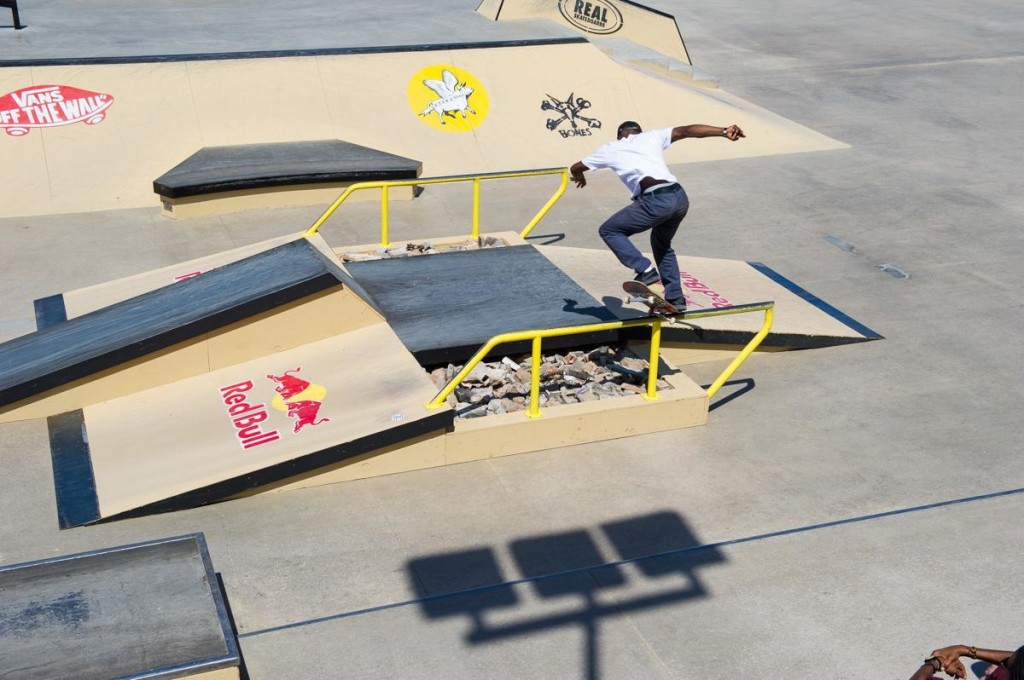 9th place – Dashawn Jordan – Frontside Krook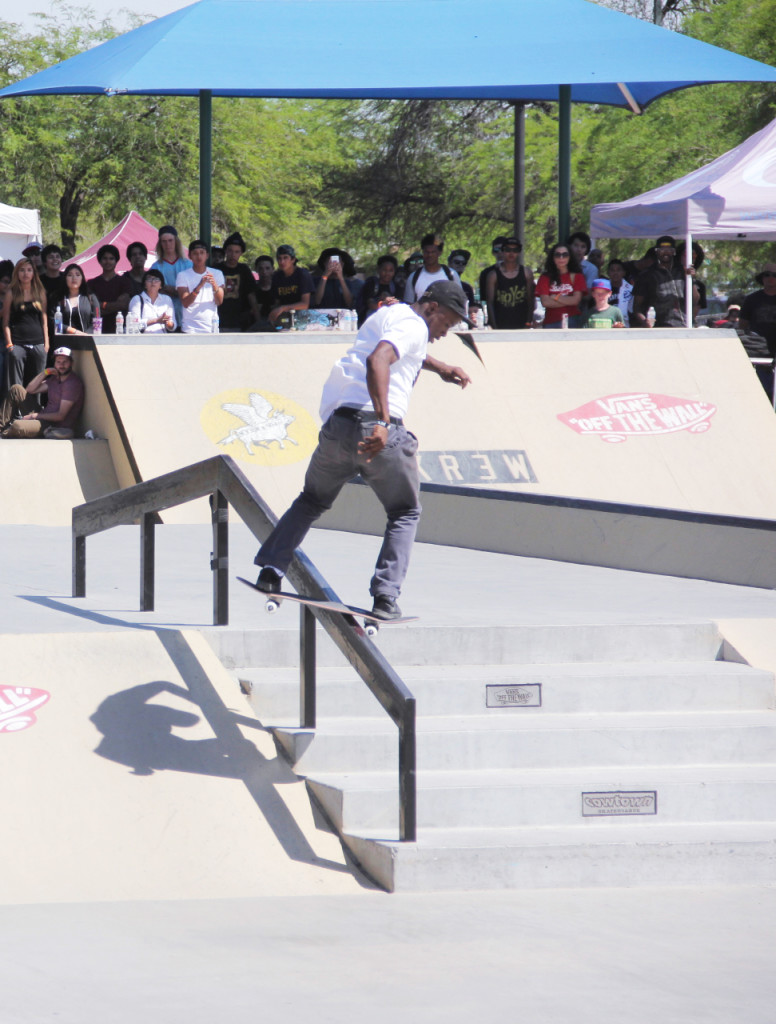 Dashawn Jordan – 360 Flip Frontside Boardslide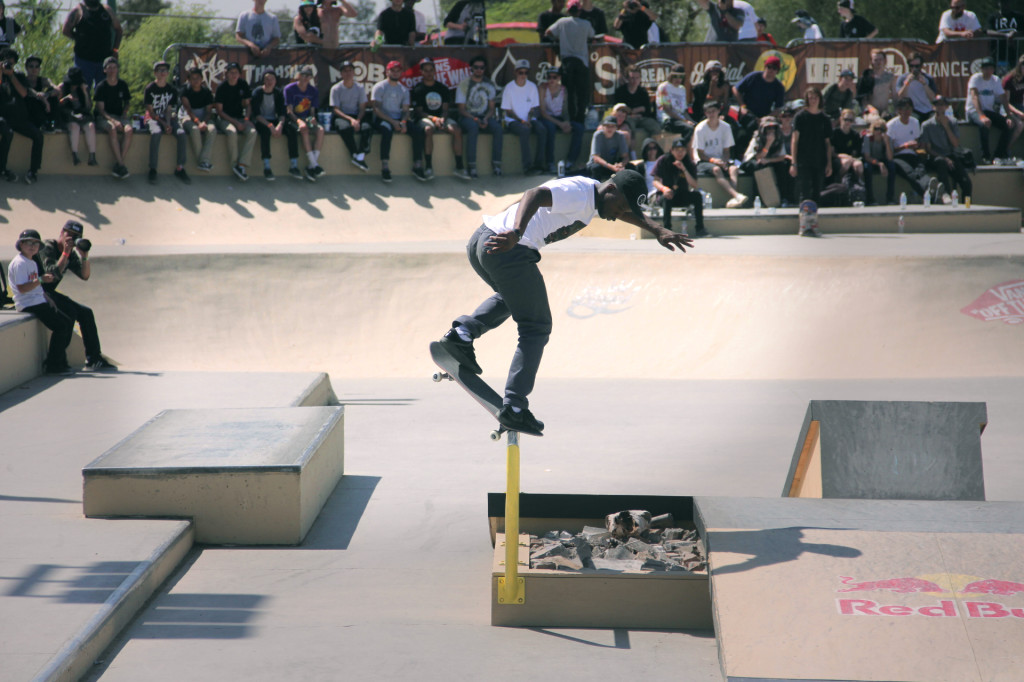 Dashawn Jordan – Overkrook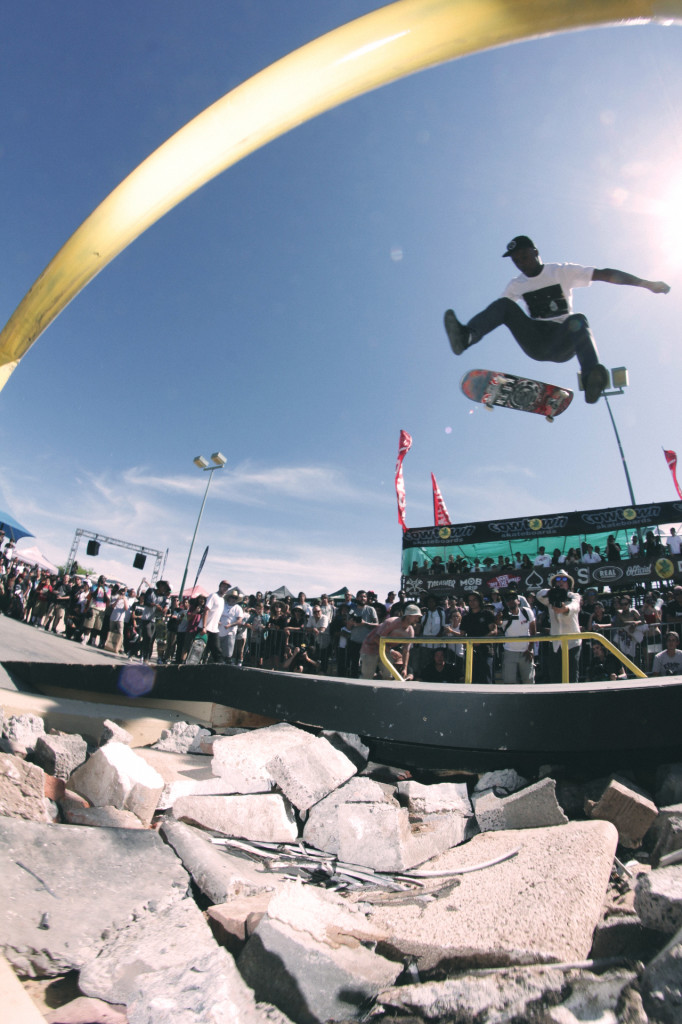 Dashawn Jordan – Lazer Flip to flat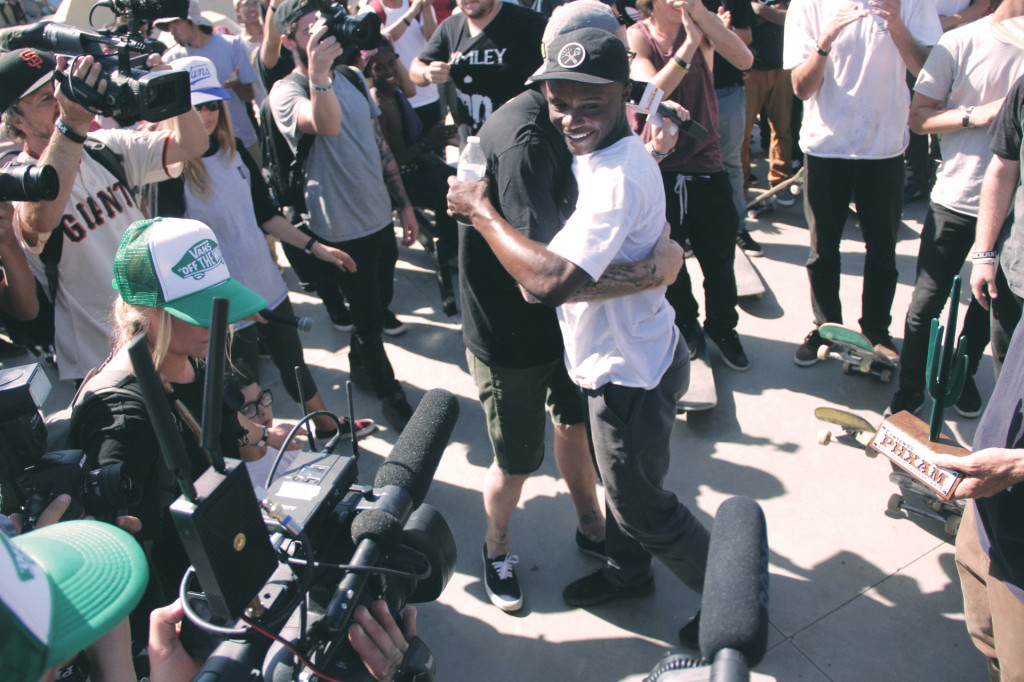 Dashawn Jordan – Winner – Red Bull's Best Trick $2500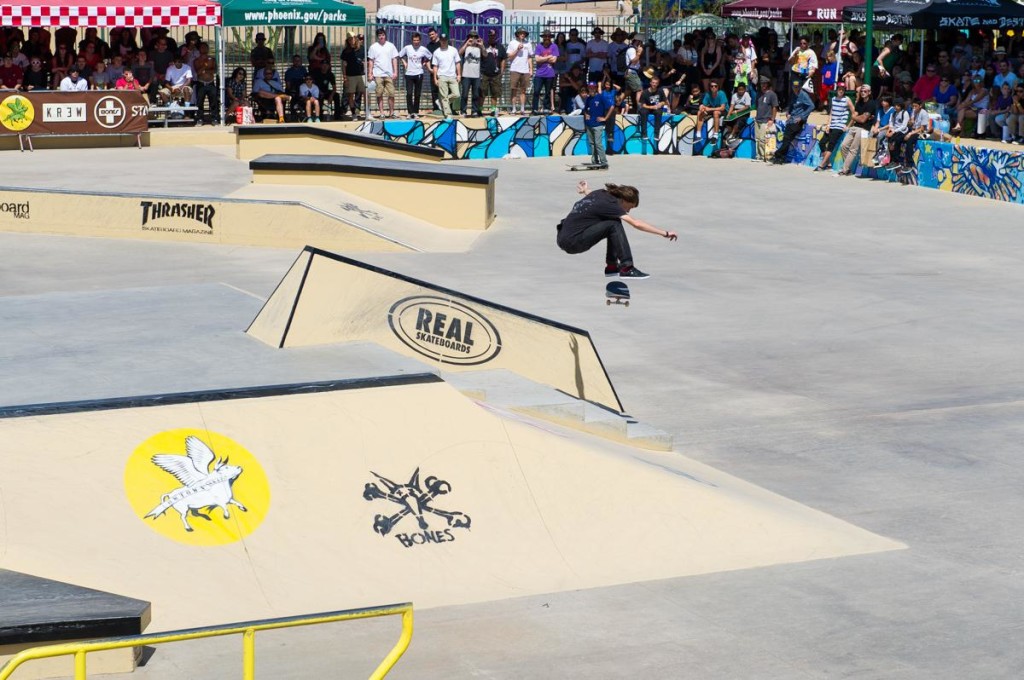 8th place – Tyson Bowerbank – Frontside Heelflip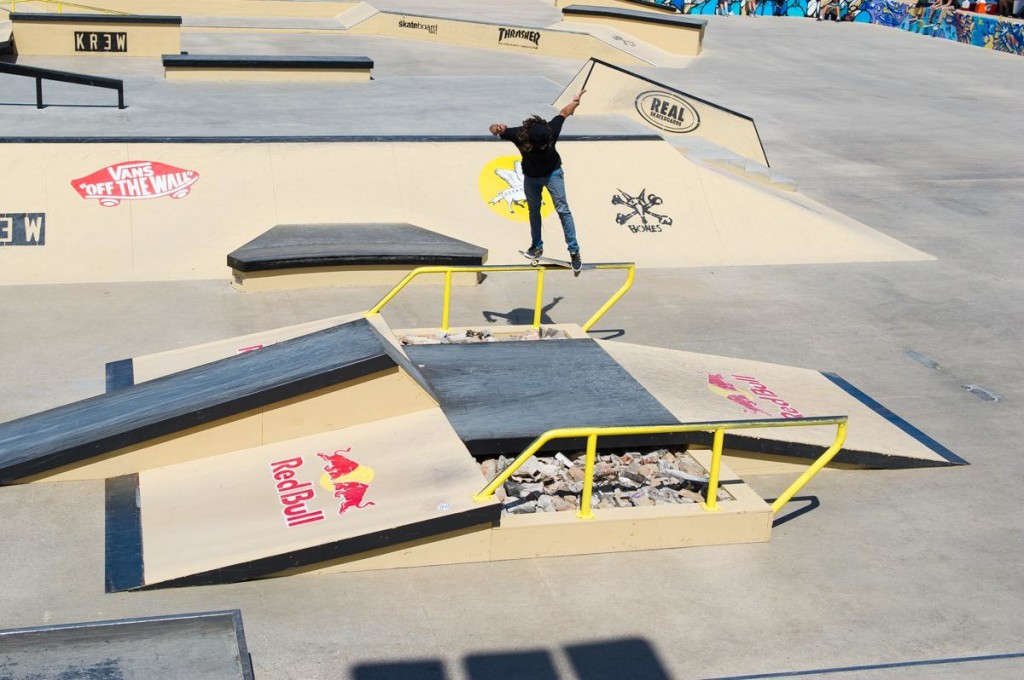 7th place – Maurice Jordan – Switch Back Smith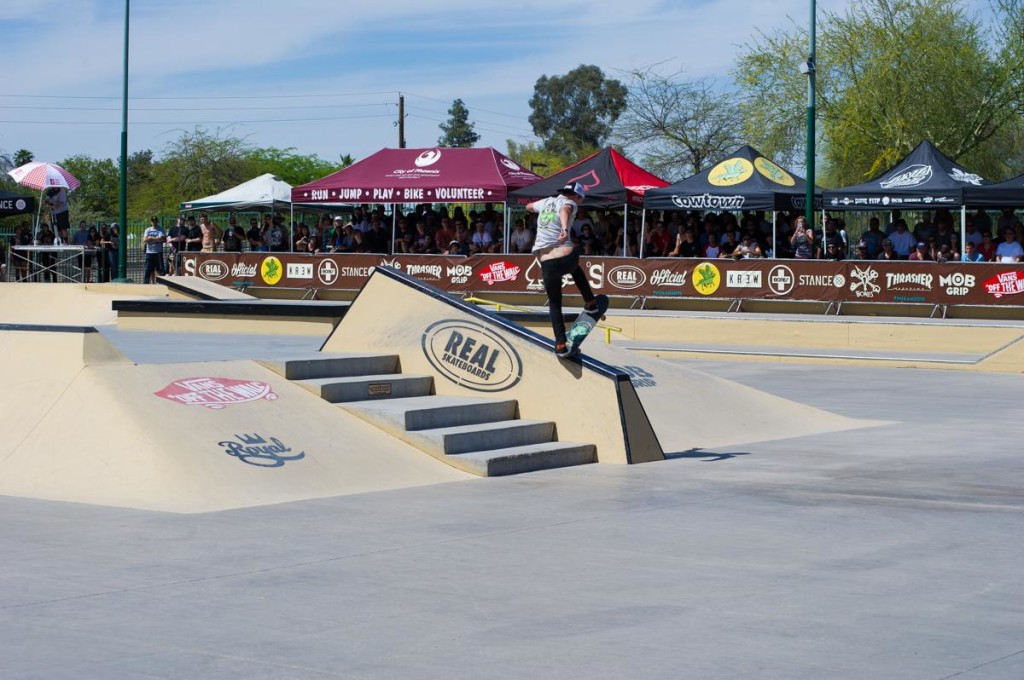 6th place – Dalton Dern – Front Blunt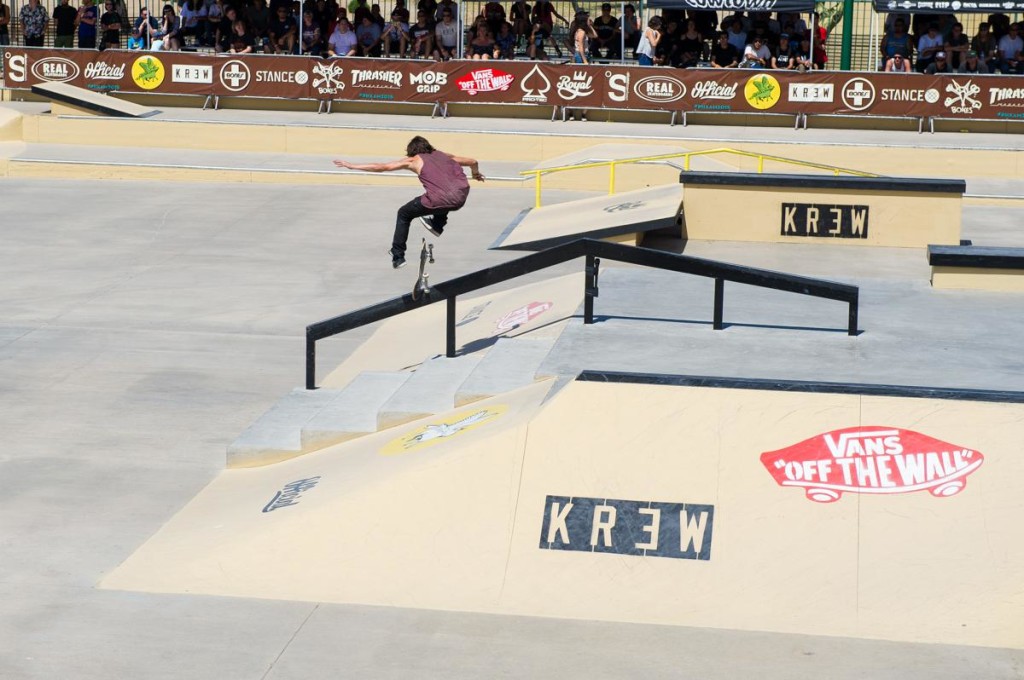 5th place – Noe Solis – 360 Flip Lipslide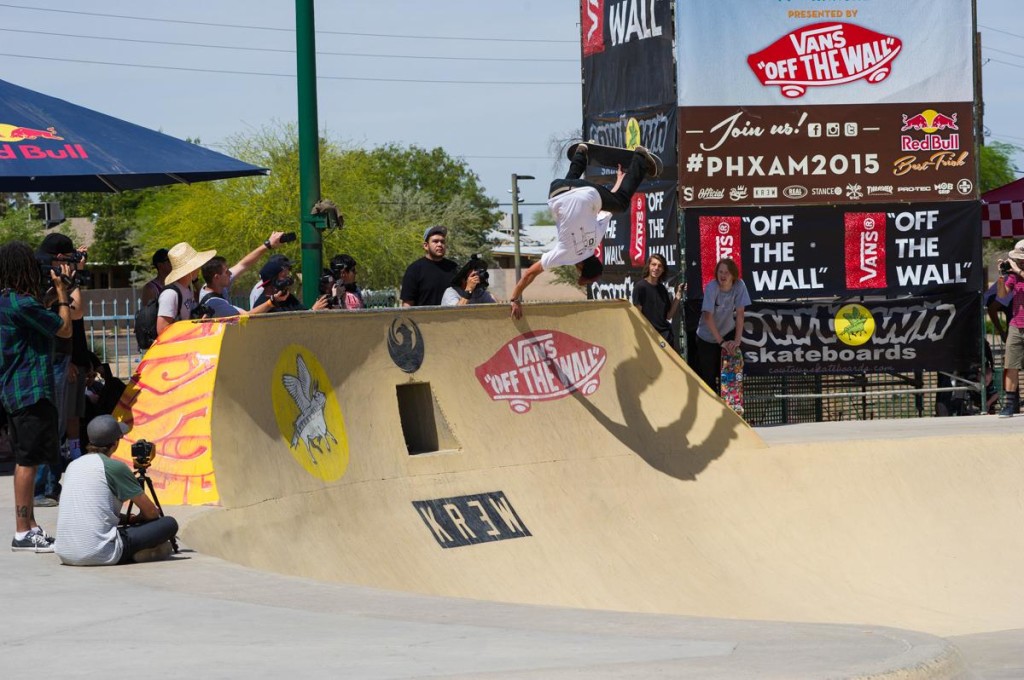 4th Place – Robbie Brockel – Invert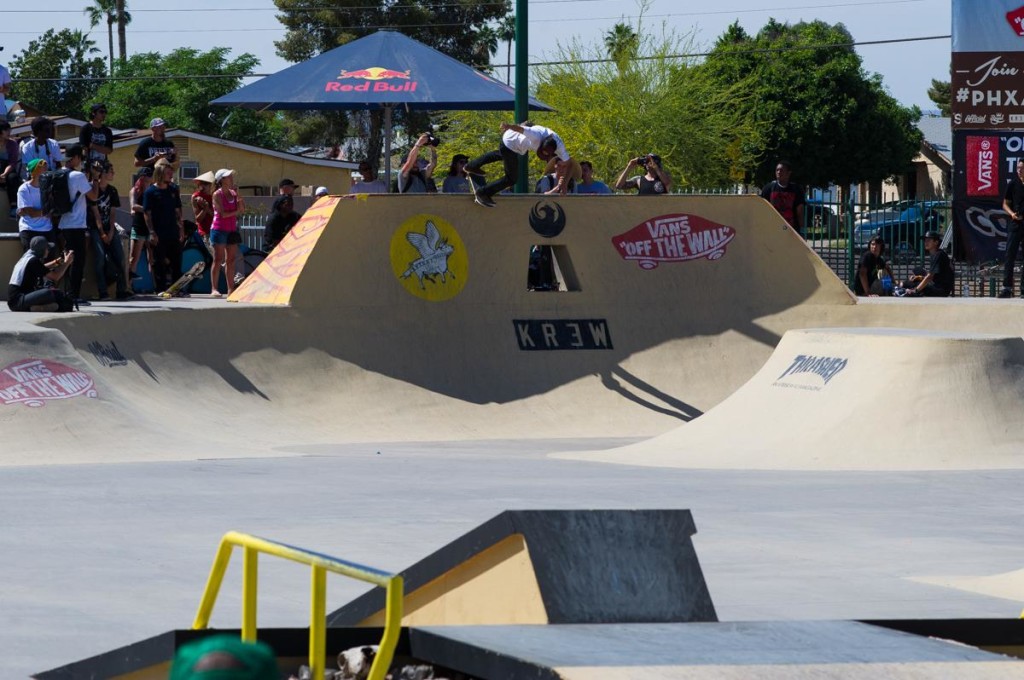 4th place – Robbie Brockel – Backside Lipslide over the Keyhole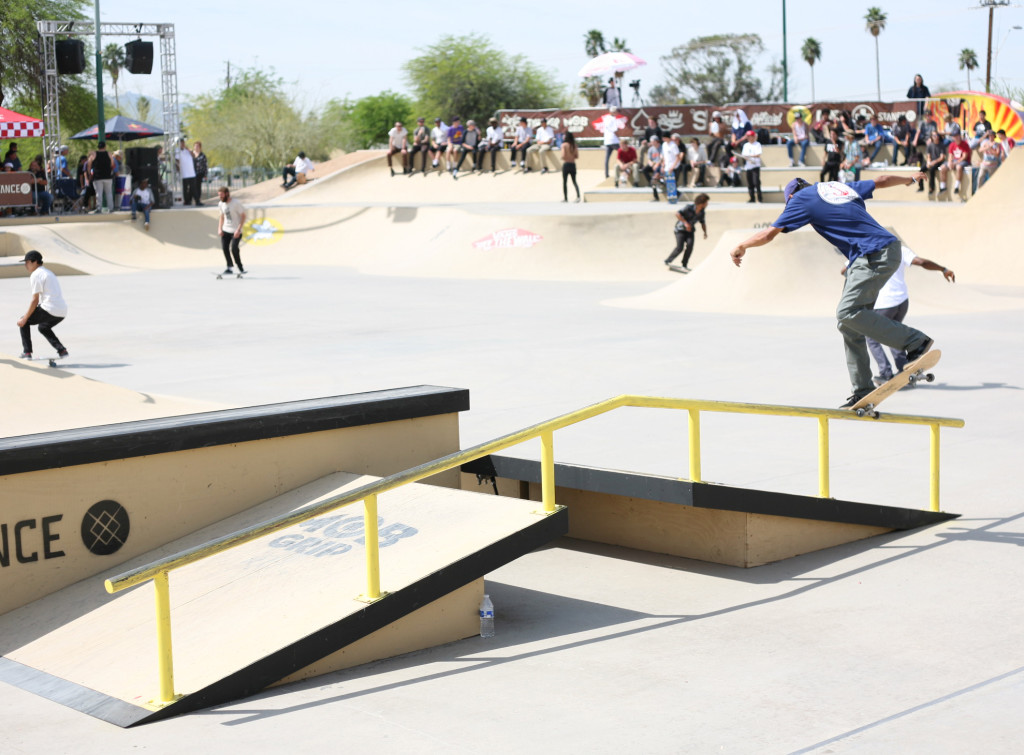 3rd place – Ivan Monteiro – Backside Noseblunt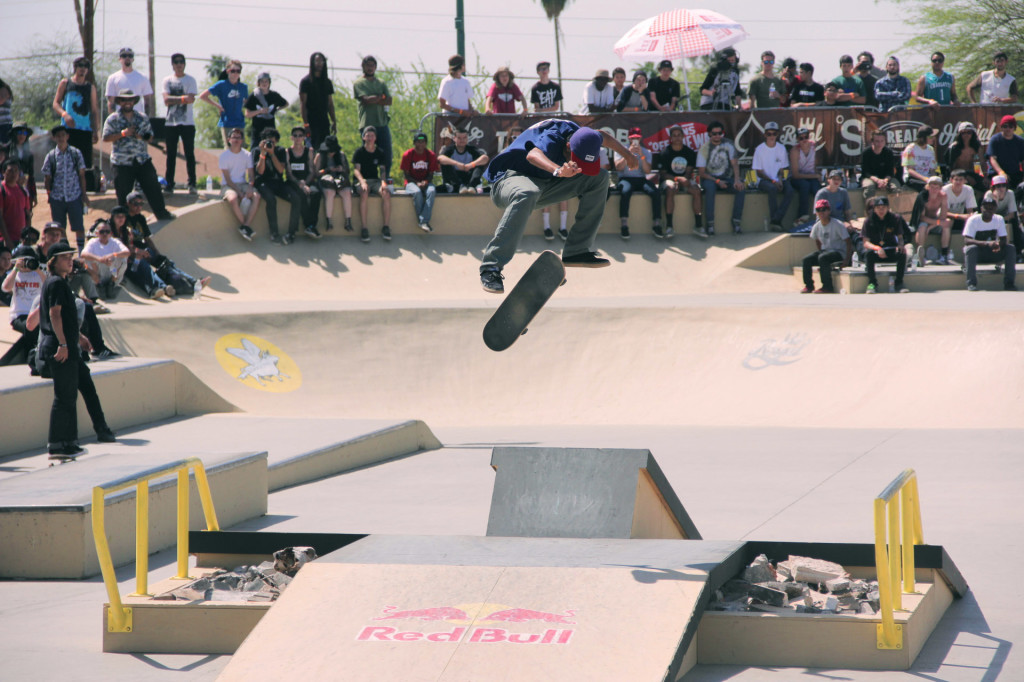 Ivan Moteiro – 360 Flip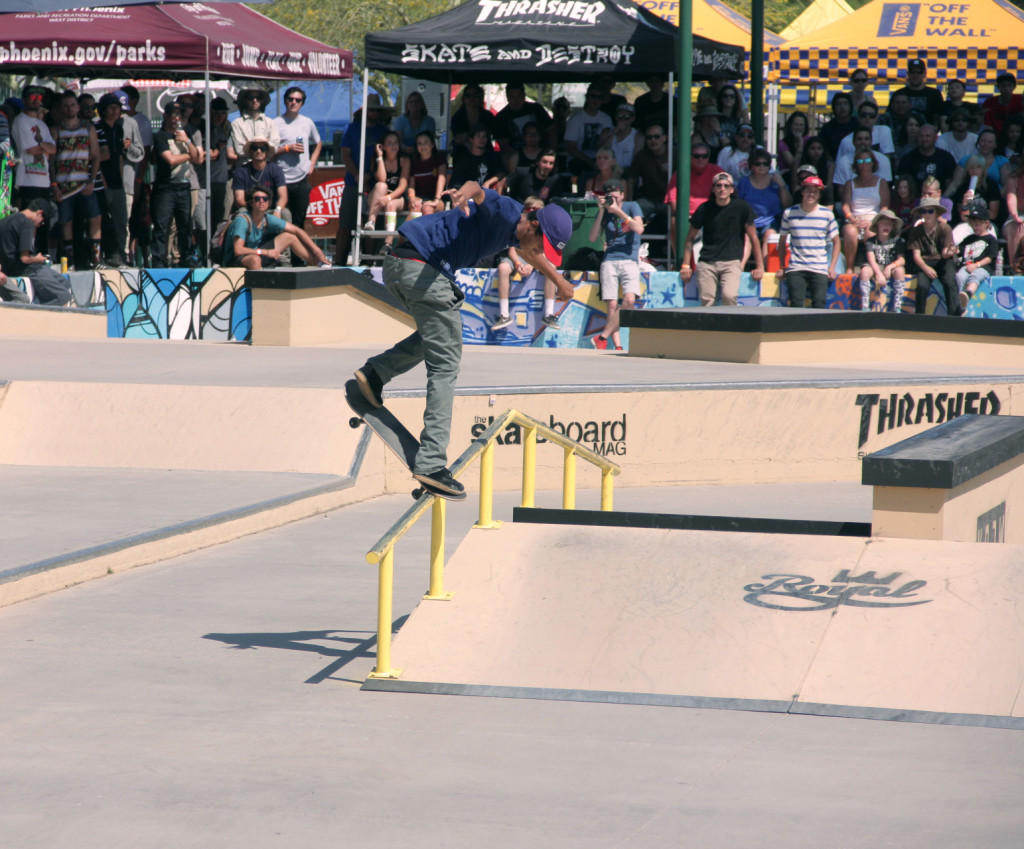 Ivan Monteiro – Backside Noseblunt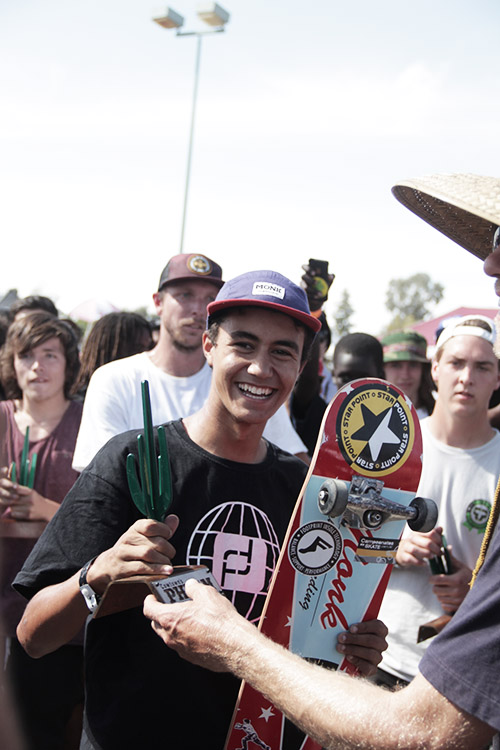 3rd place and $1,000 – Ivan Monteiro of San Paolo Brazil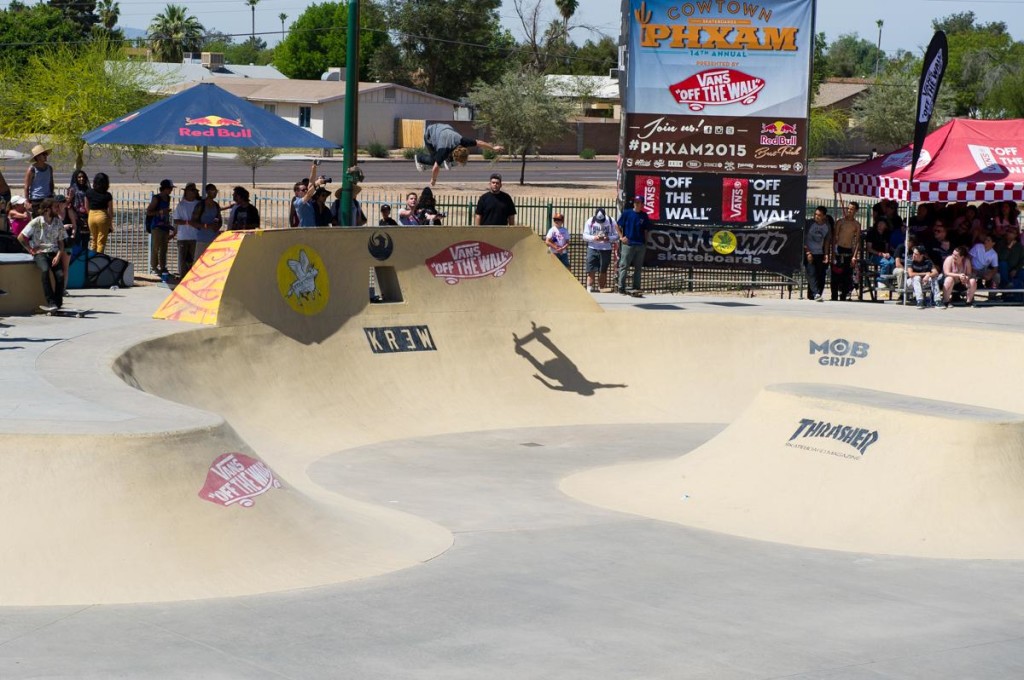 2nd place – Jamie Foy – Backside Ollie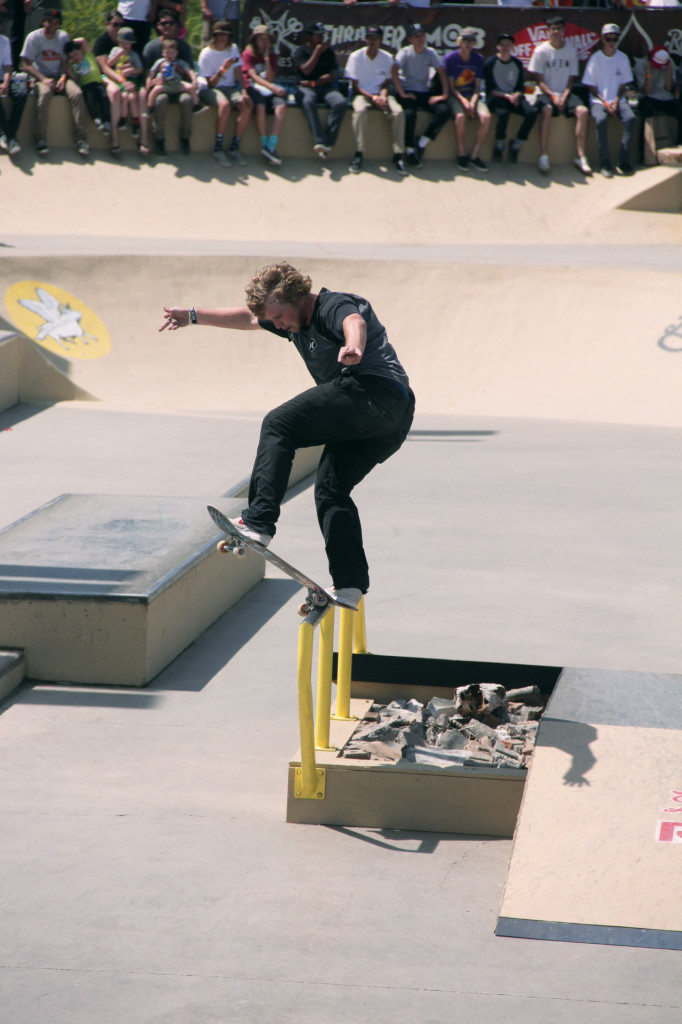 Jamie Foy – Frontside Bluntslide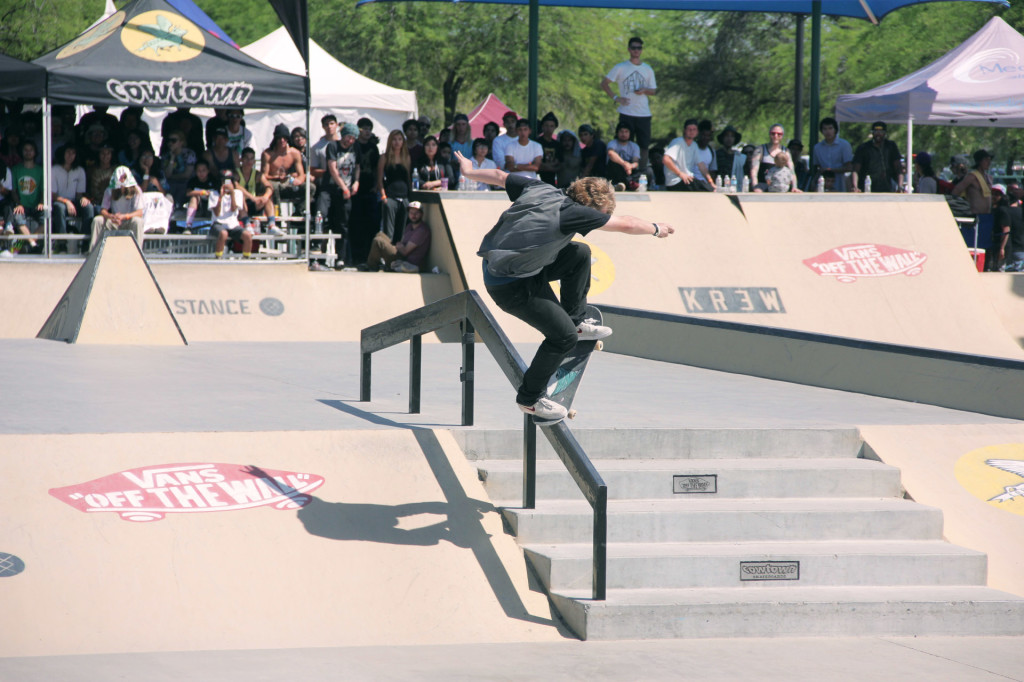 Jamie Foy – Fakie 5-0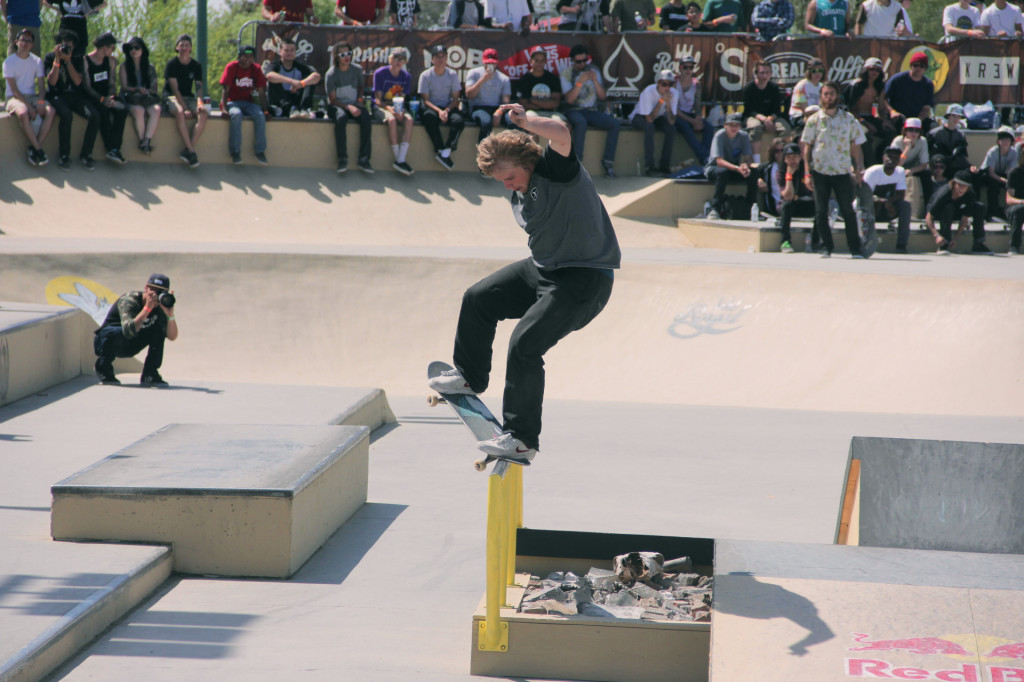 Jamie Foy – Nosegrind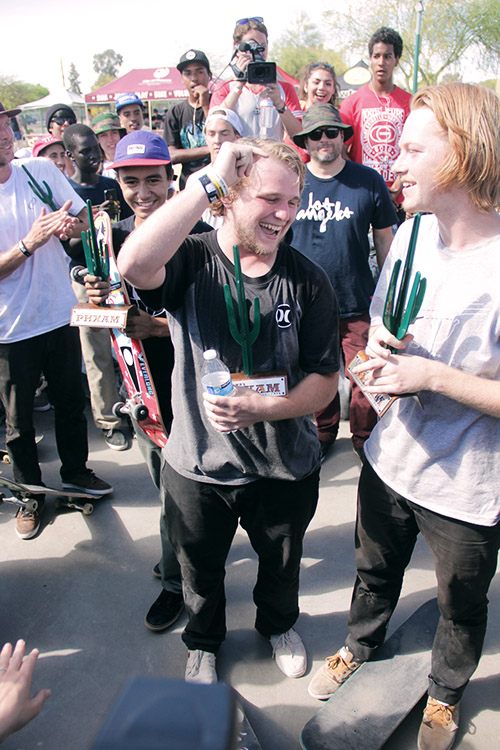 2nd place and $2,000 – Jamie Foy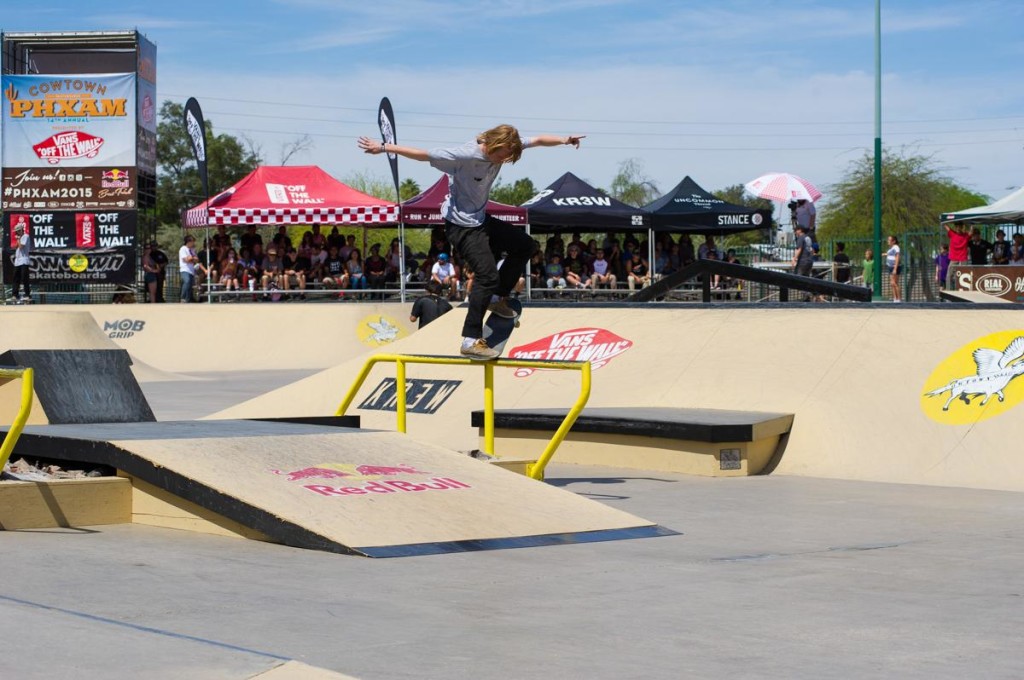 1st place – Jack Olson – 180 Switch Krook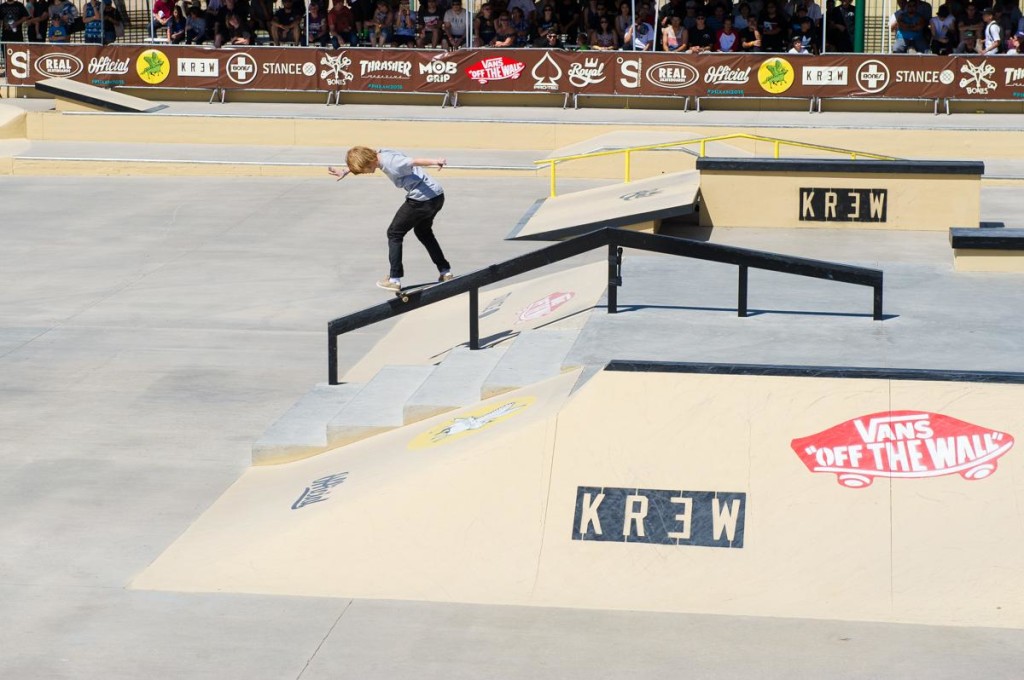 1st place – Jack Olson – Switch Hurricane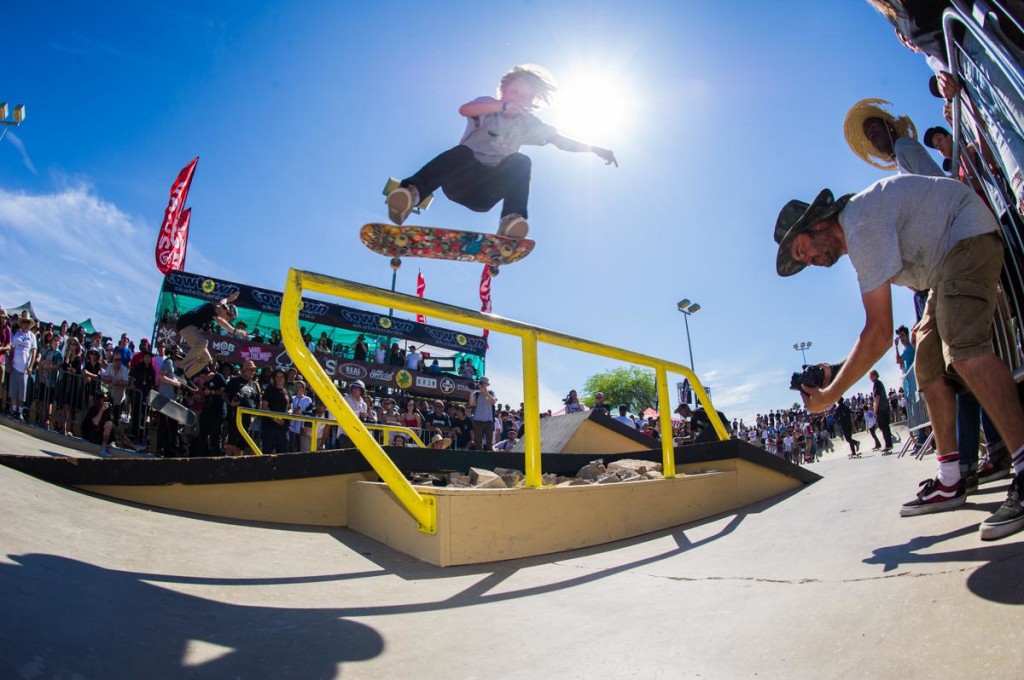 1st place – Jack Olson – Switch Frontside Flip Lipslide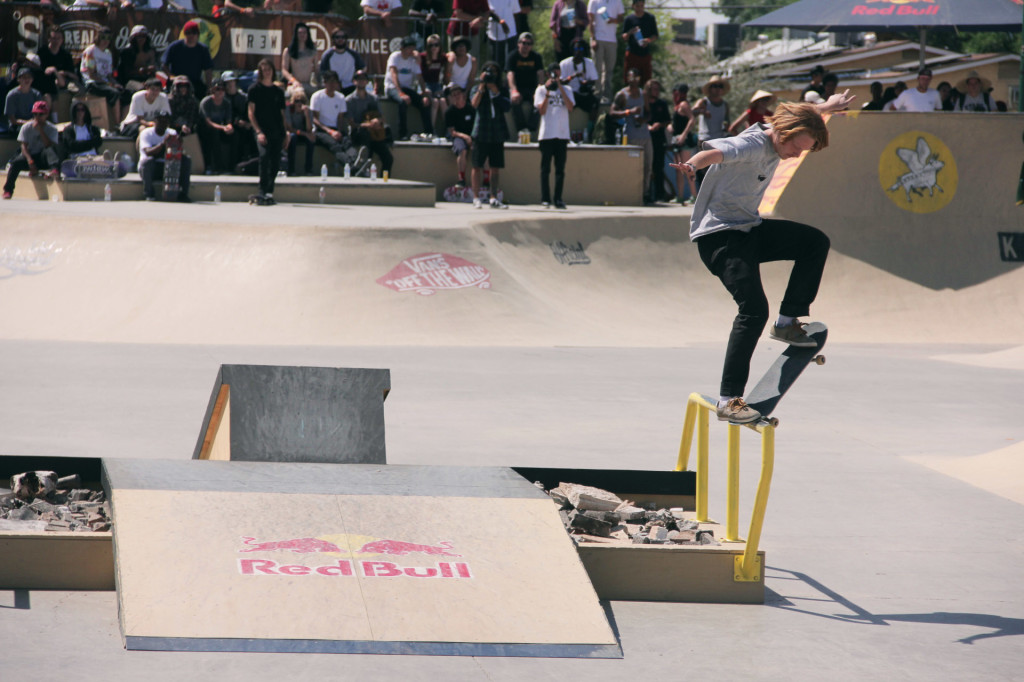 Jack Olson – Switch Nosegrind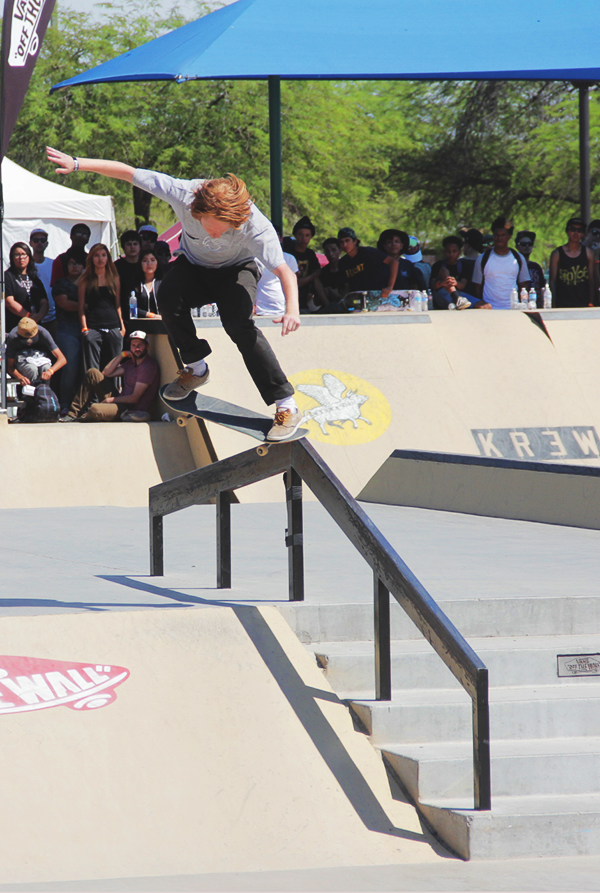 Jack Olson – Krook Pop Out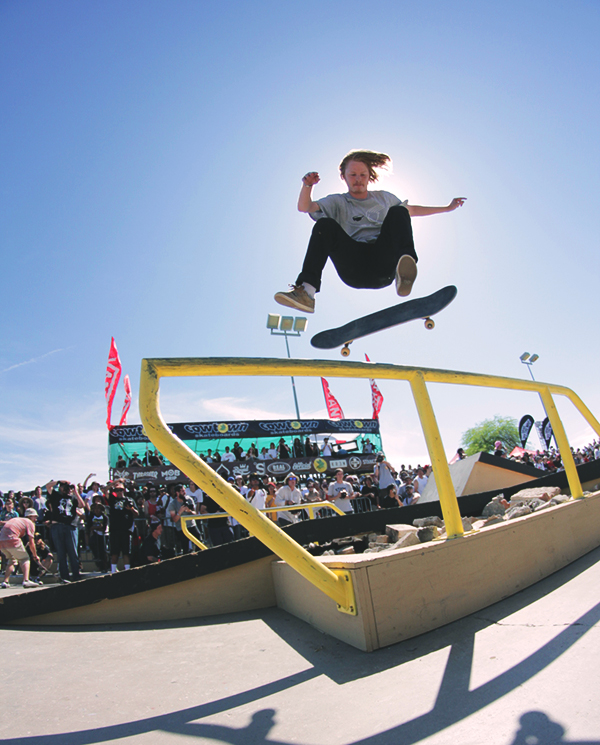 Jack Olson – Switch Flip Lipslide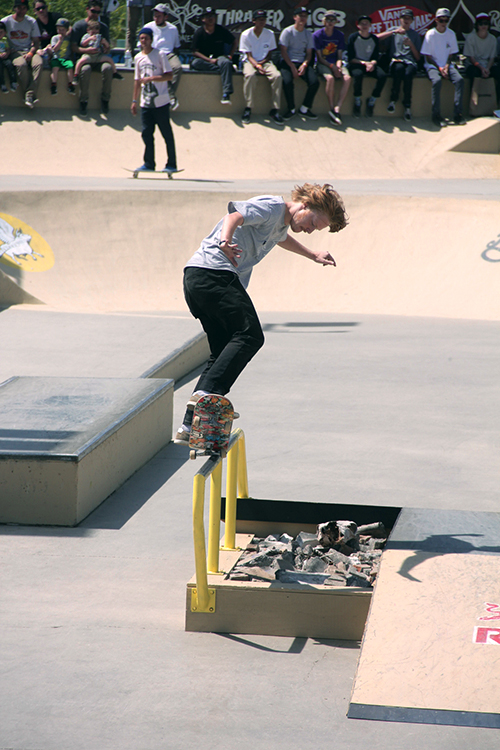 Jack Olson – Switch Back 5-0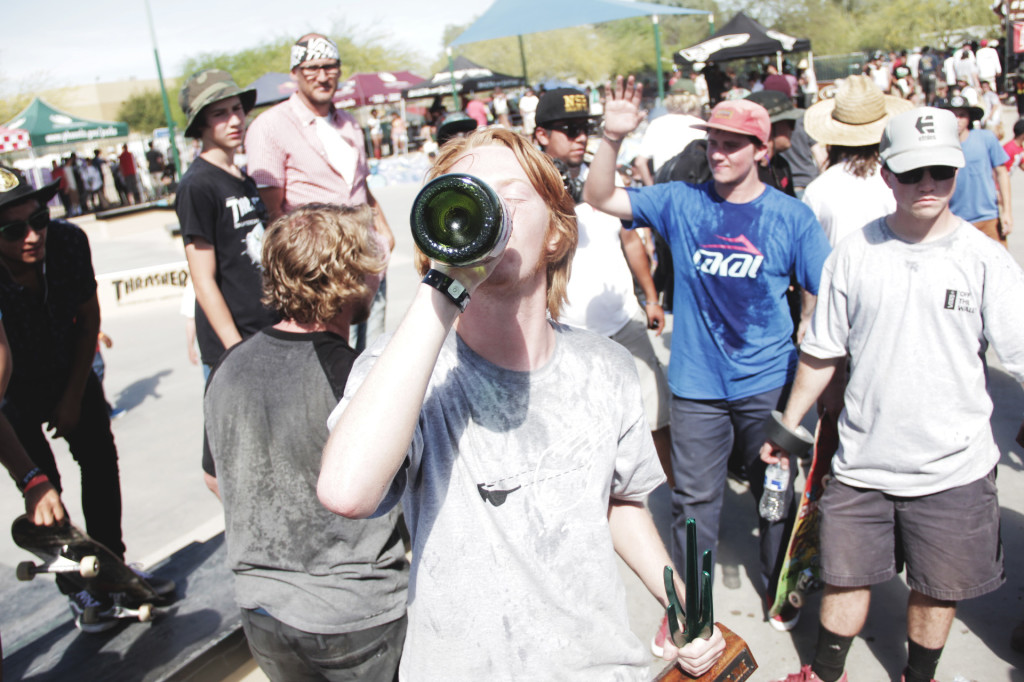 Overall winner – 2015 – Jack Olson $3,000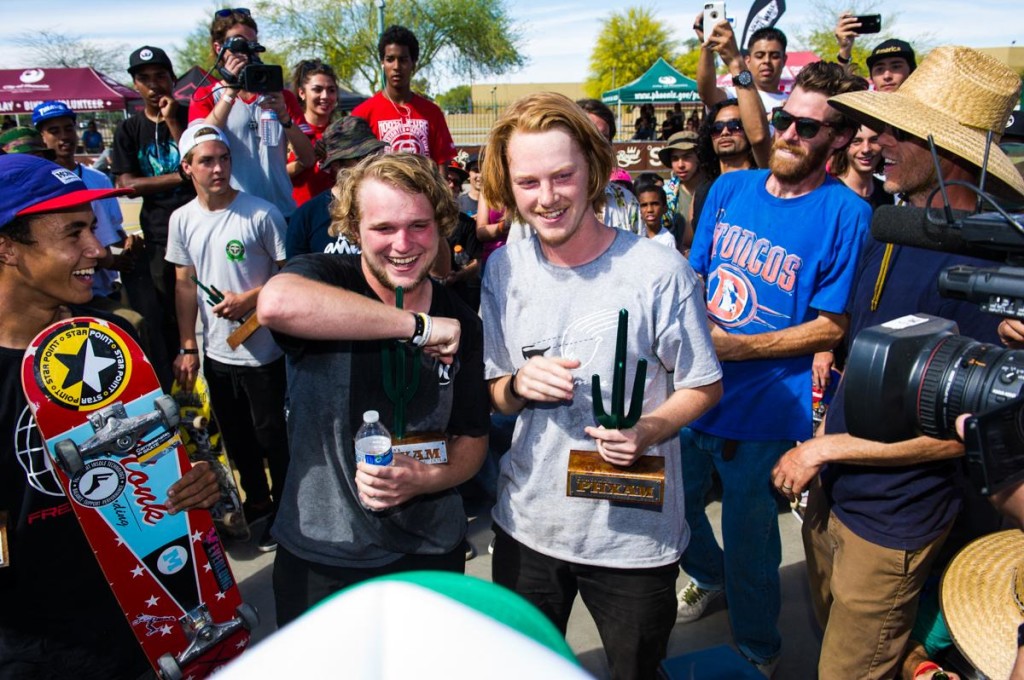 PHXAM 2015′s top 3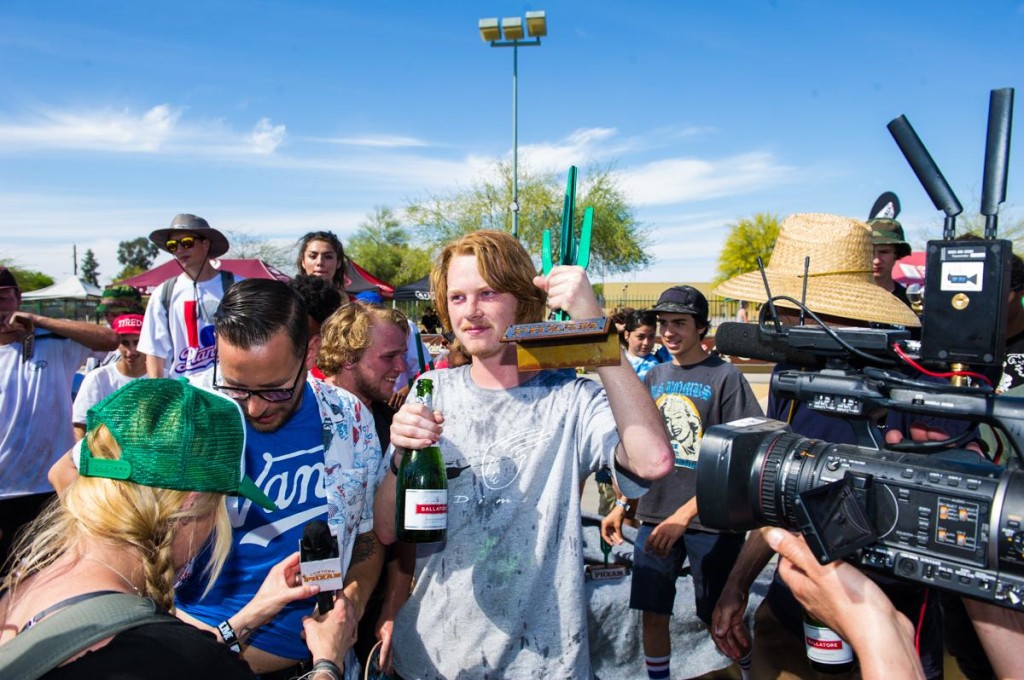 Congrats Jack!
---
2015 – Day 2 – Semi Finals – March 29th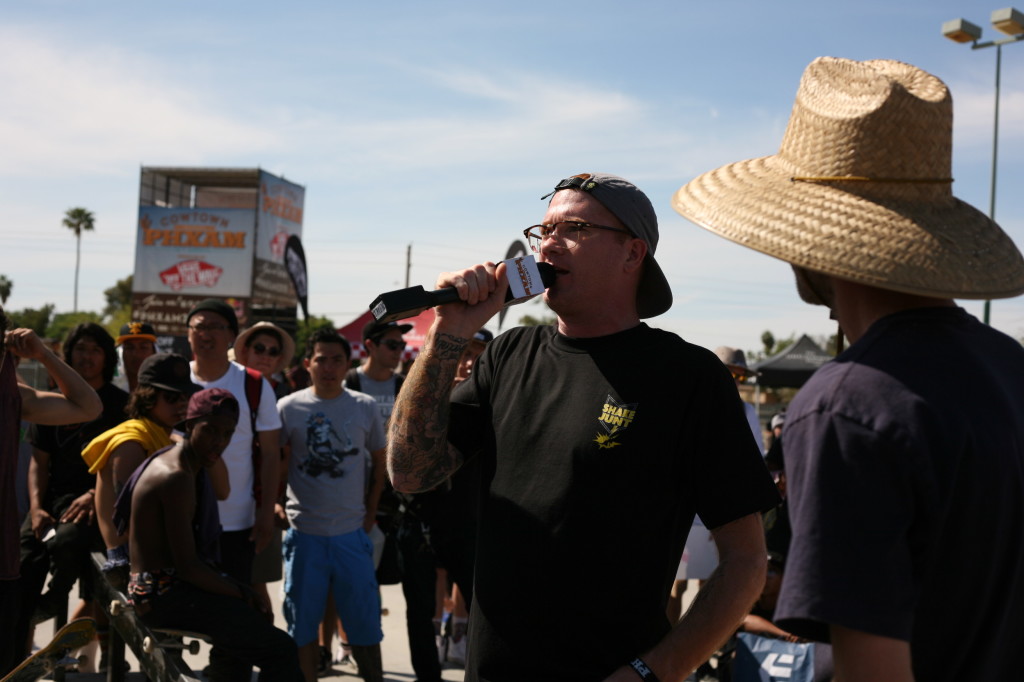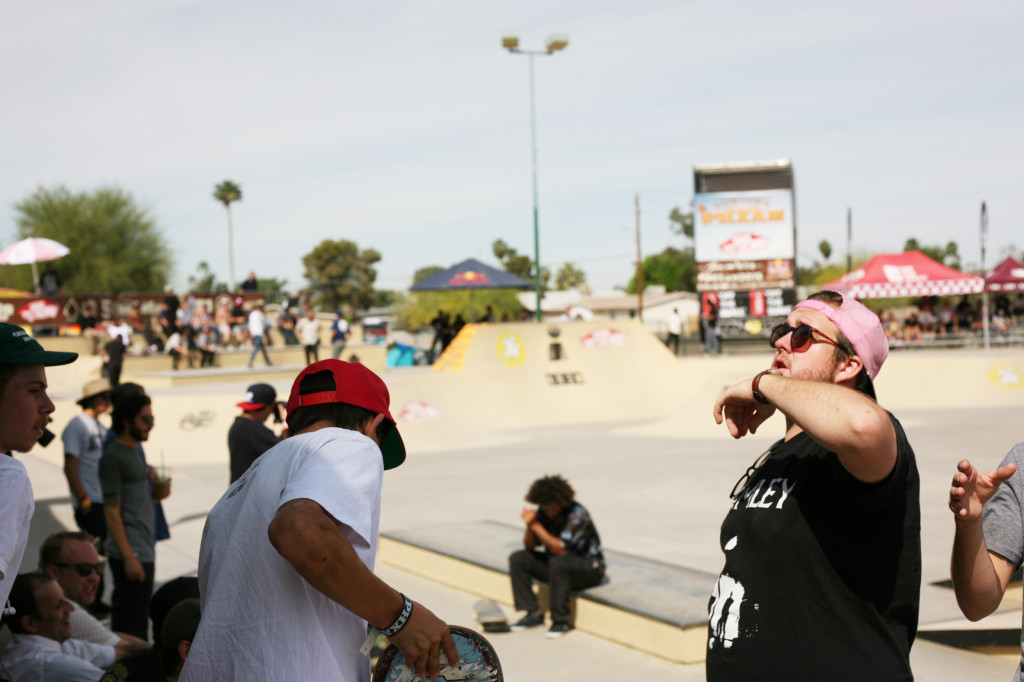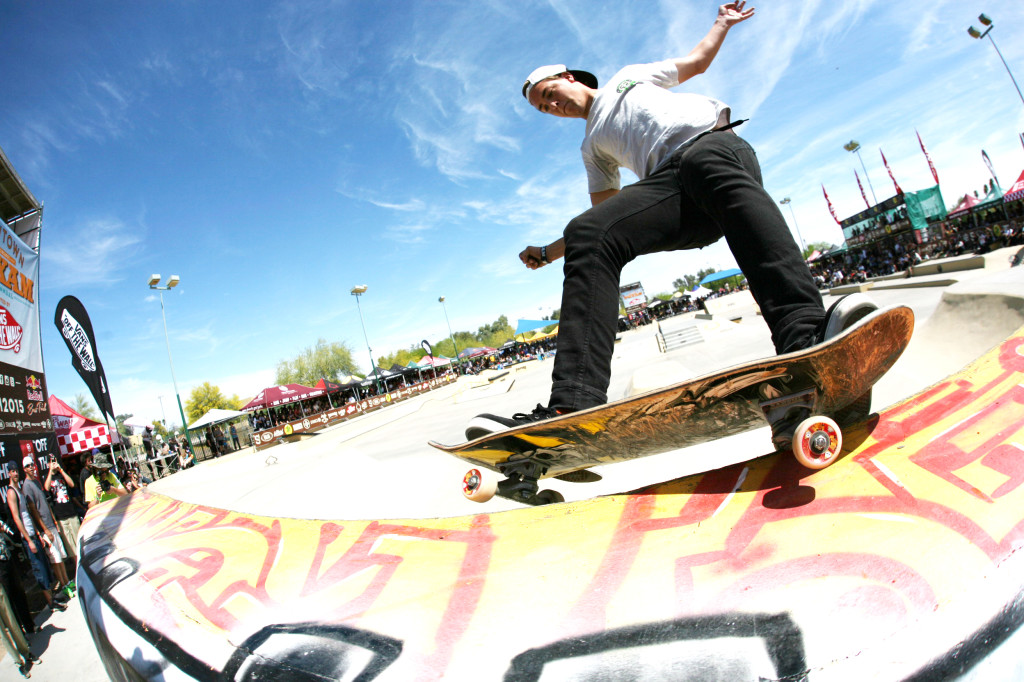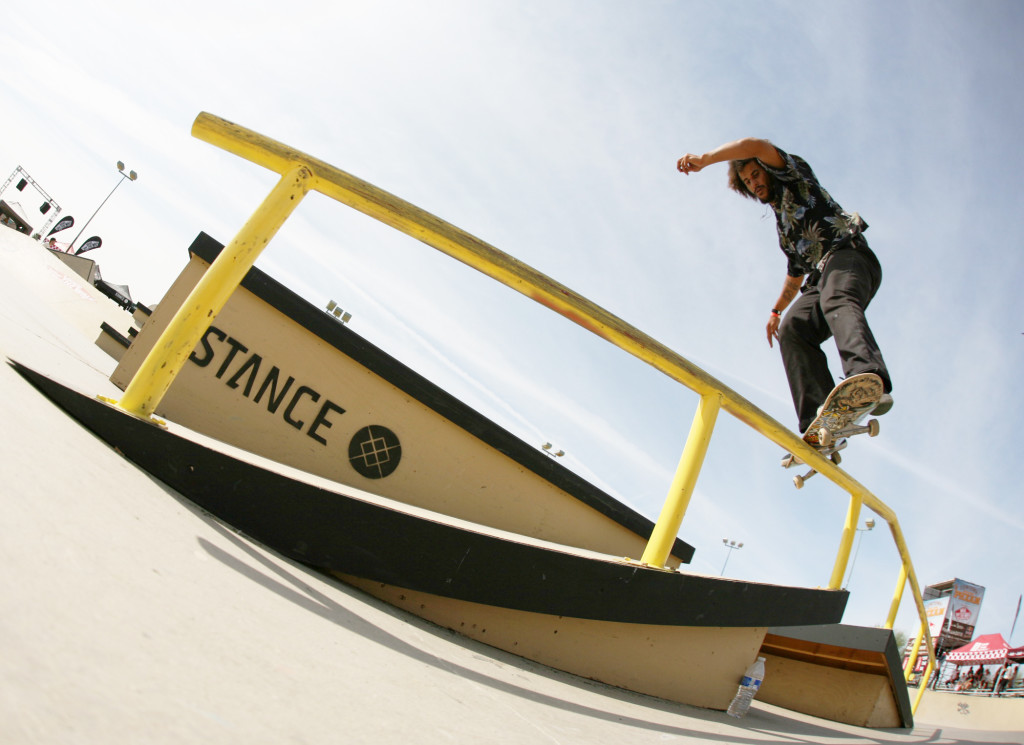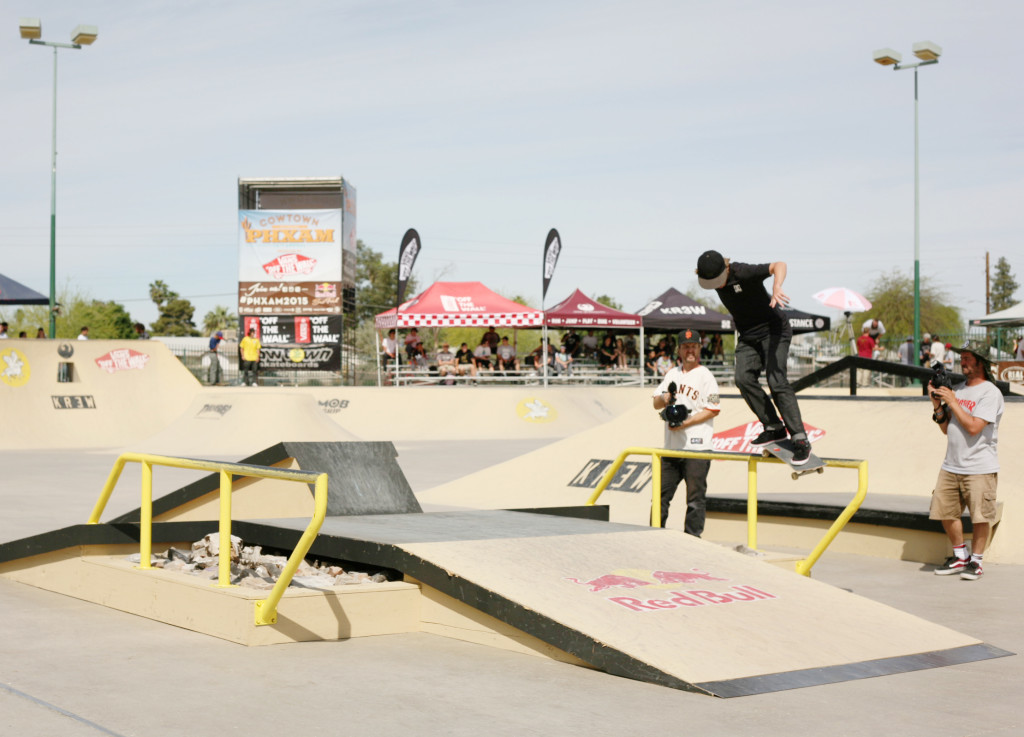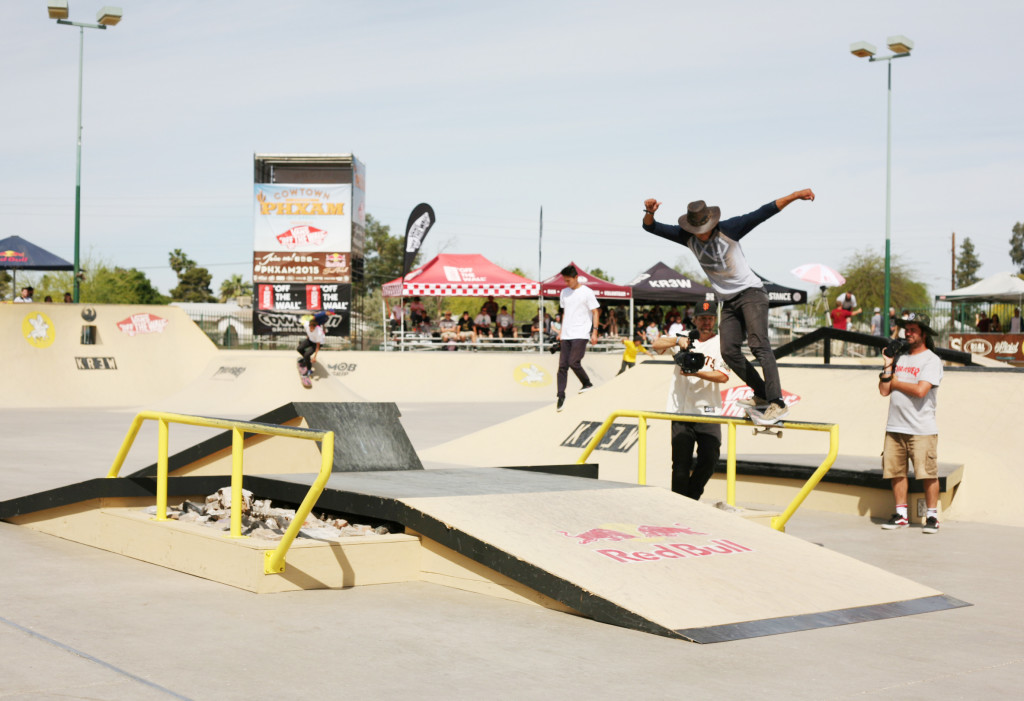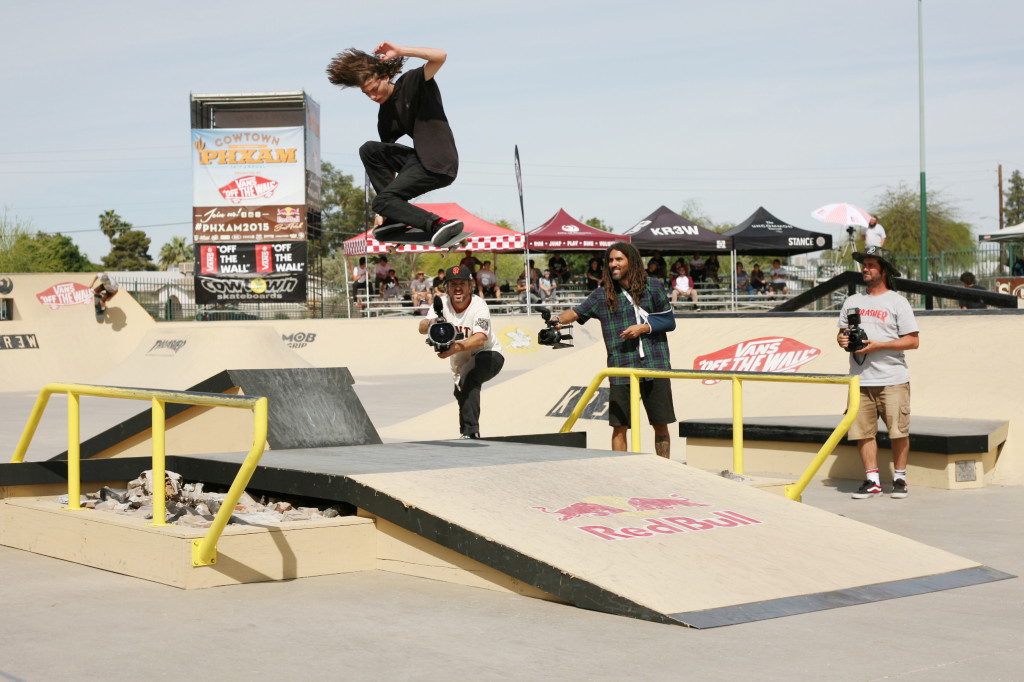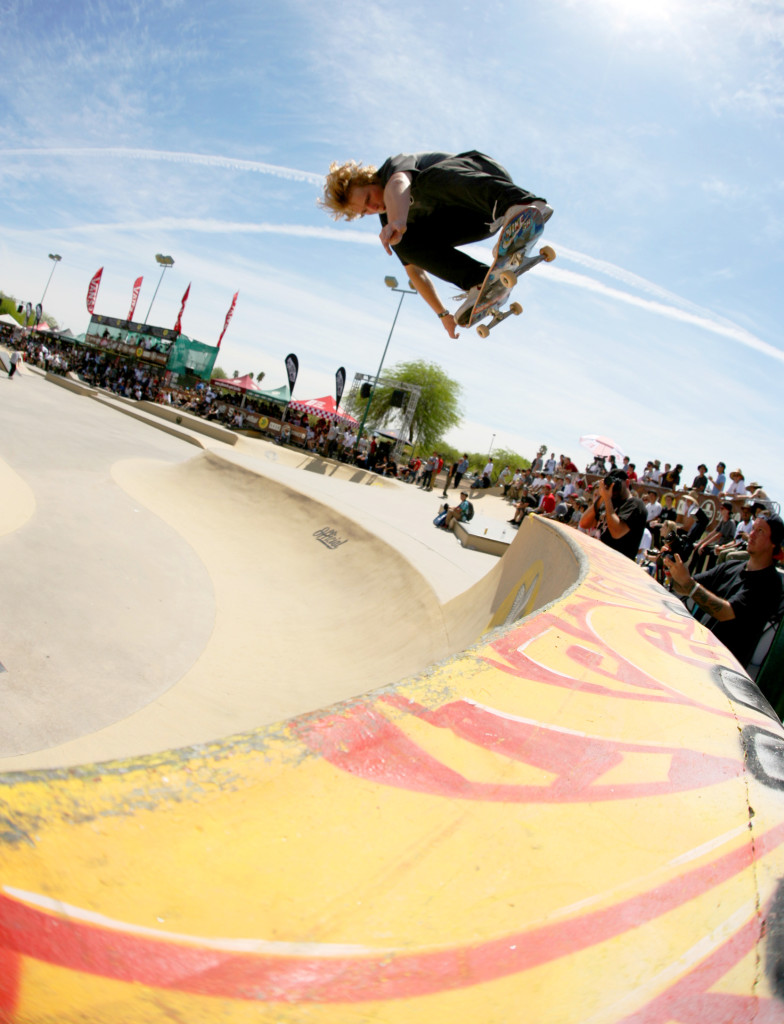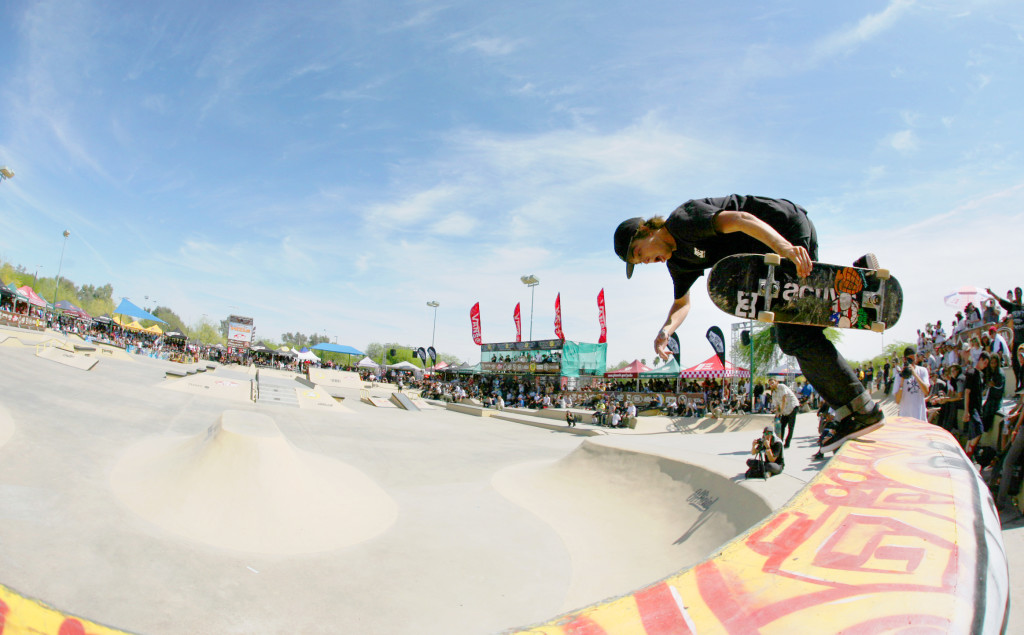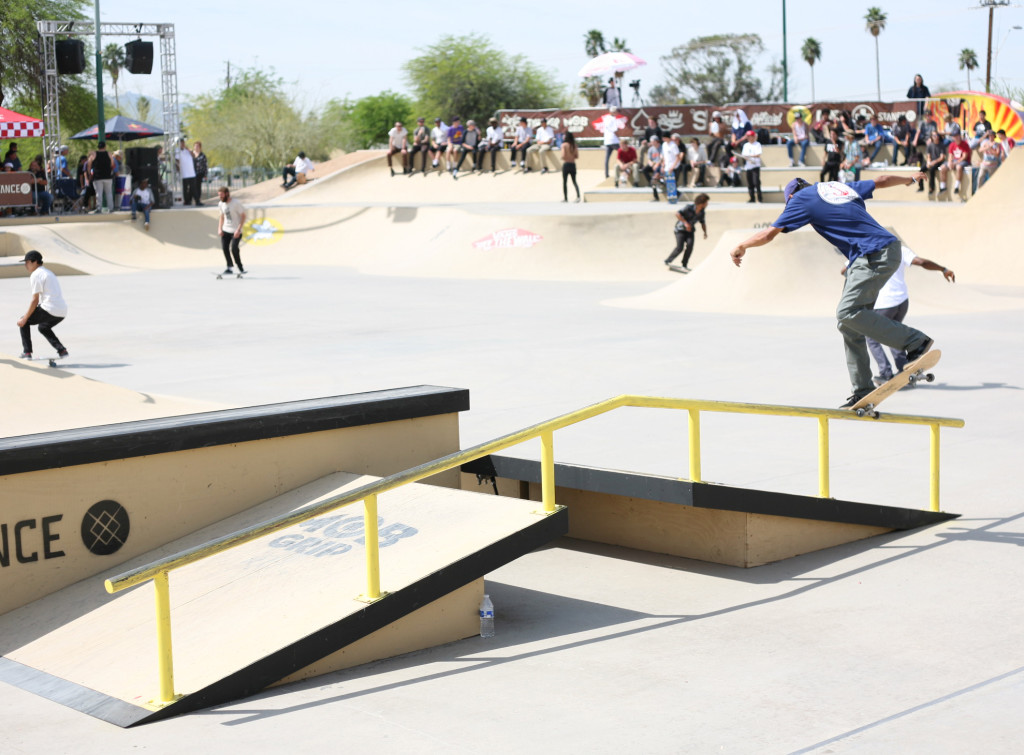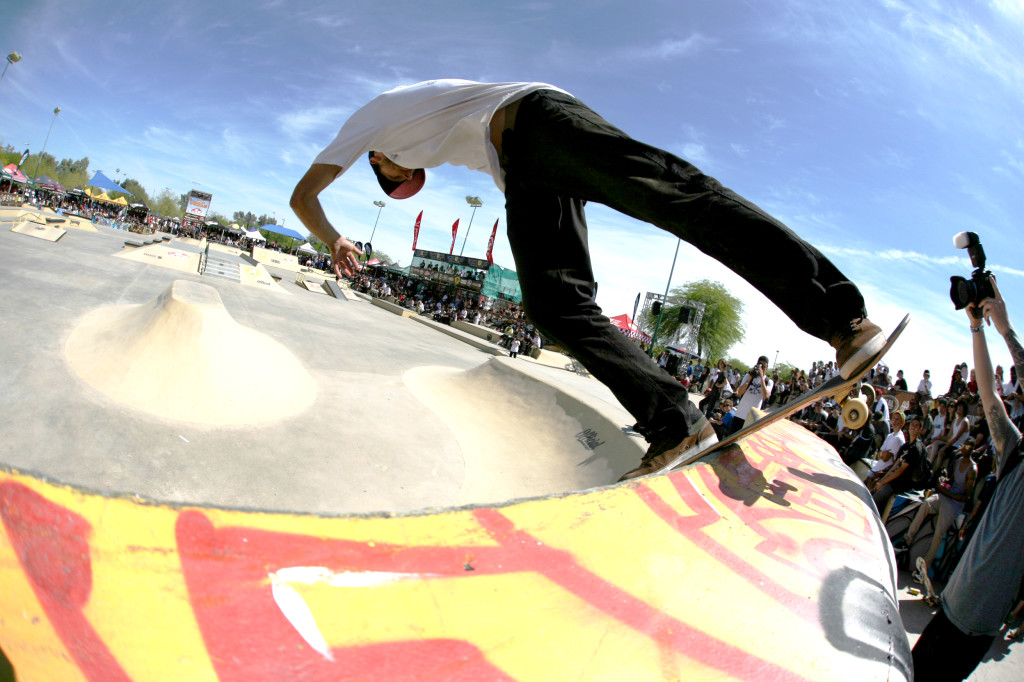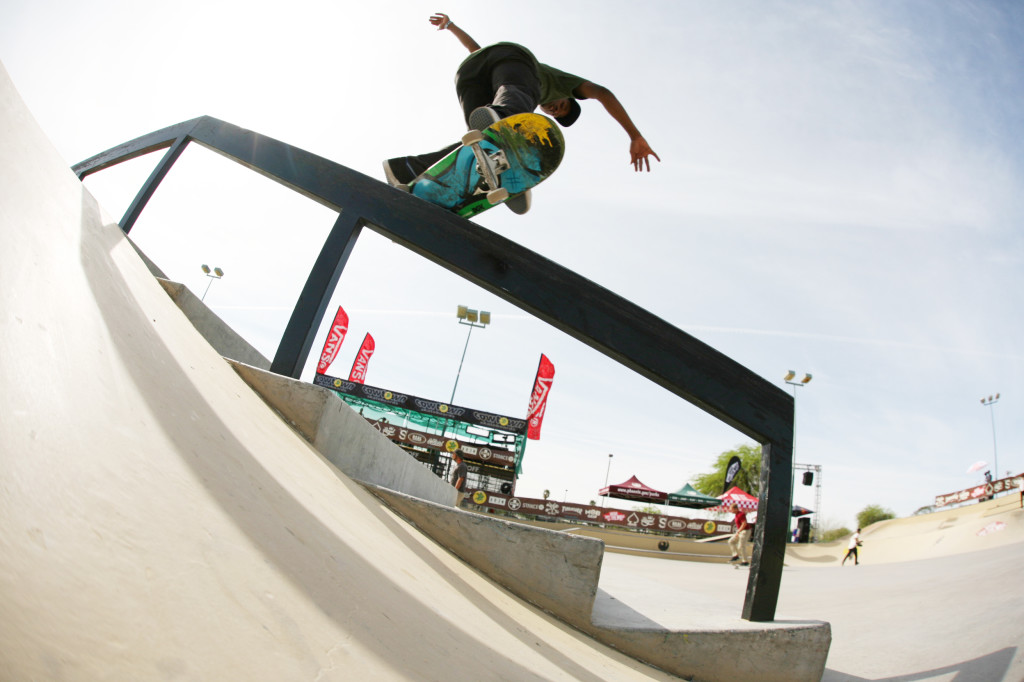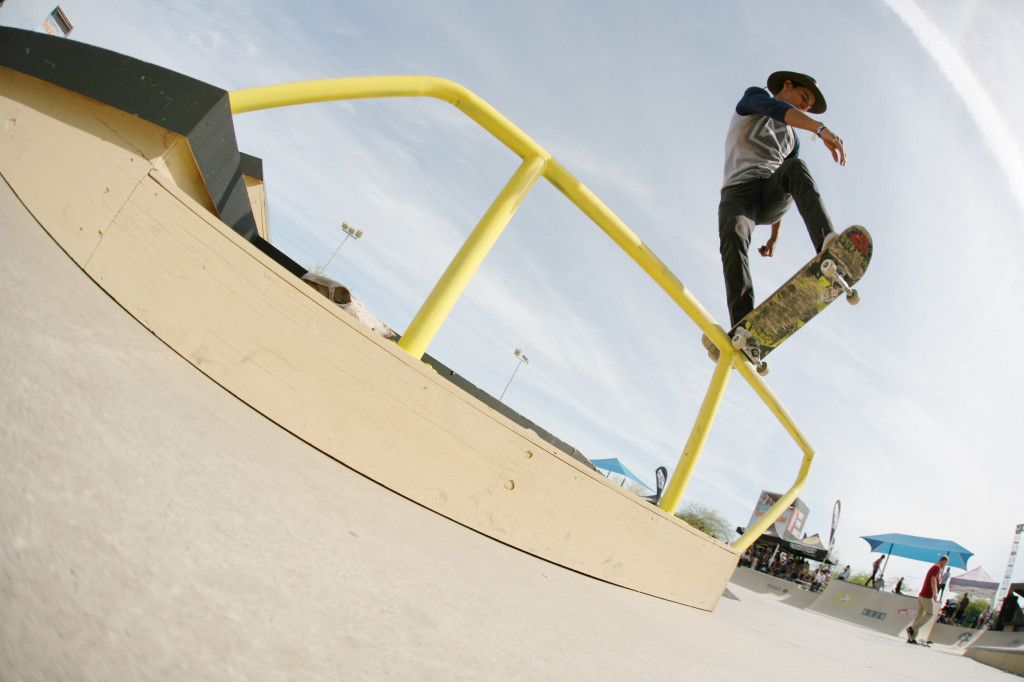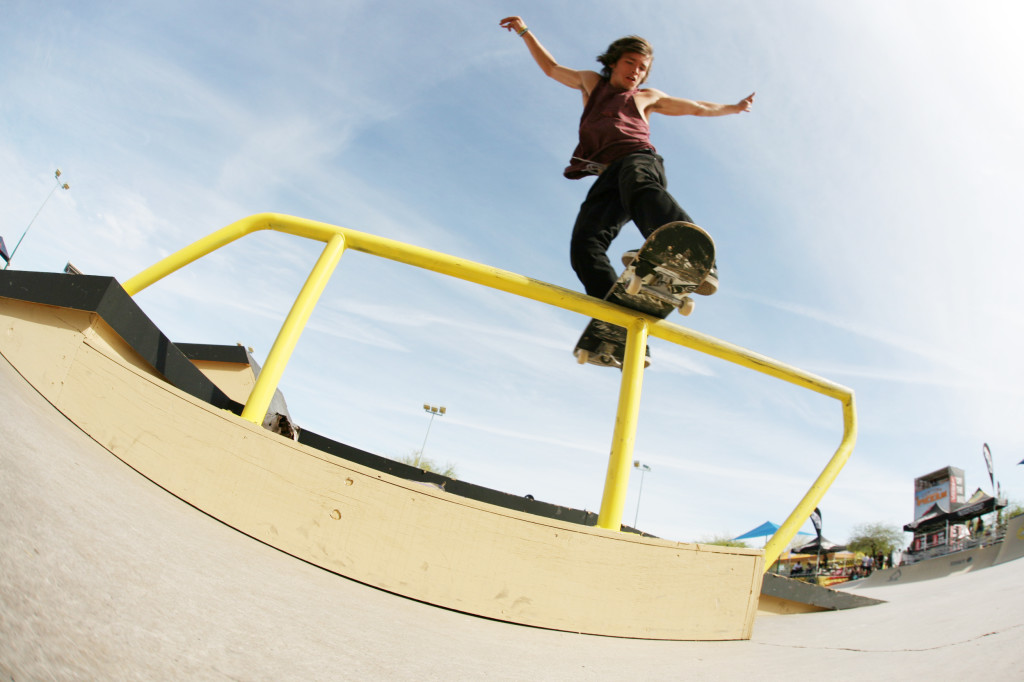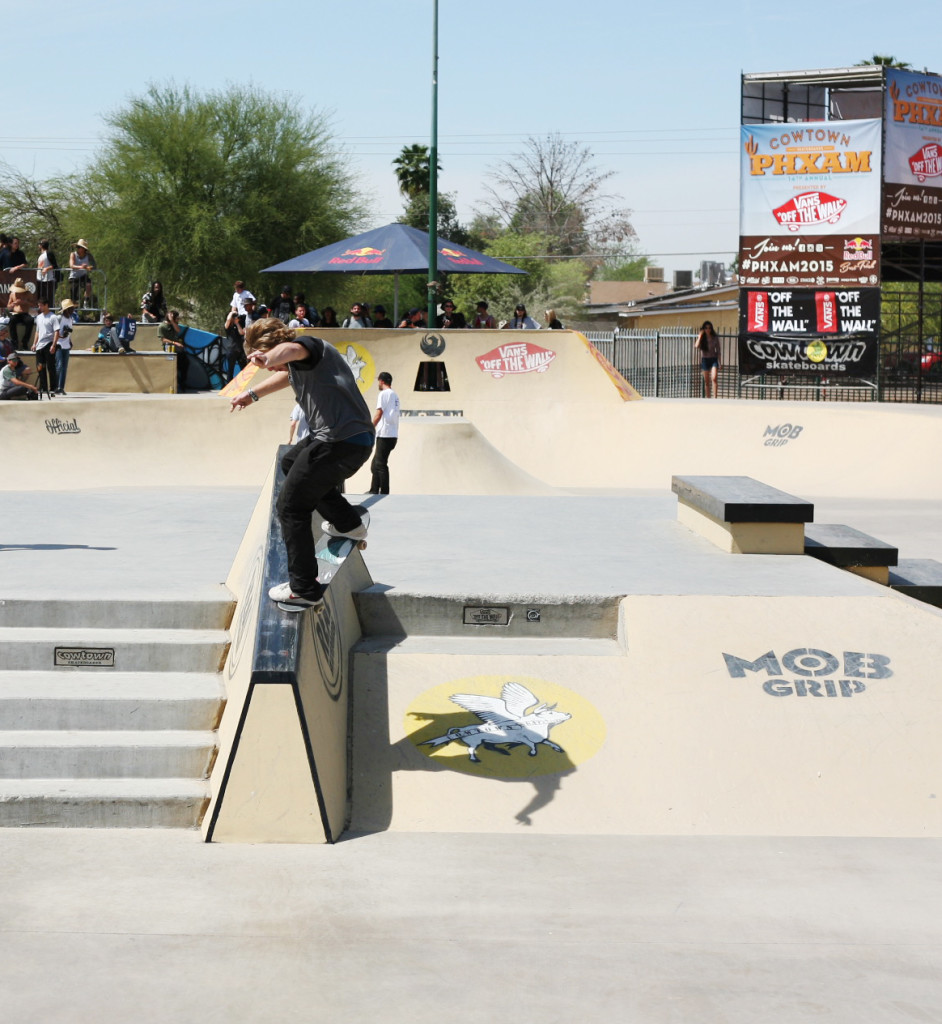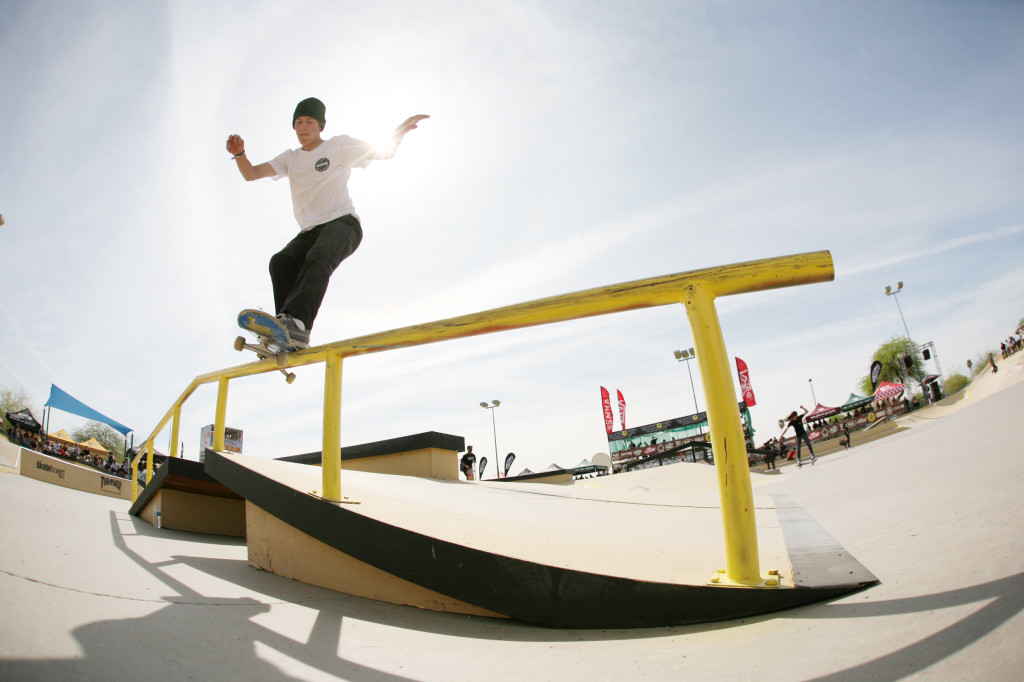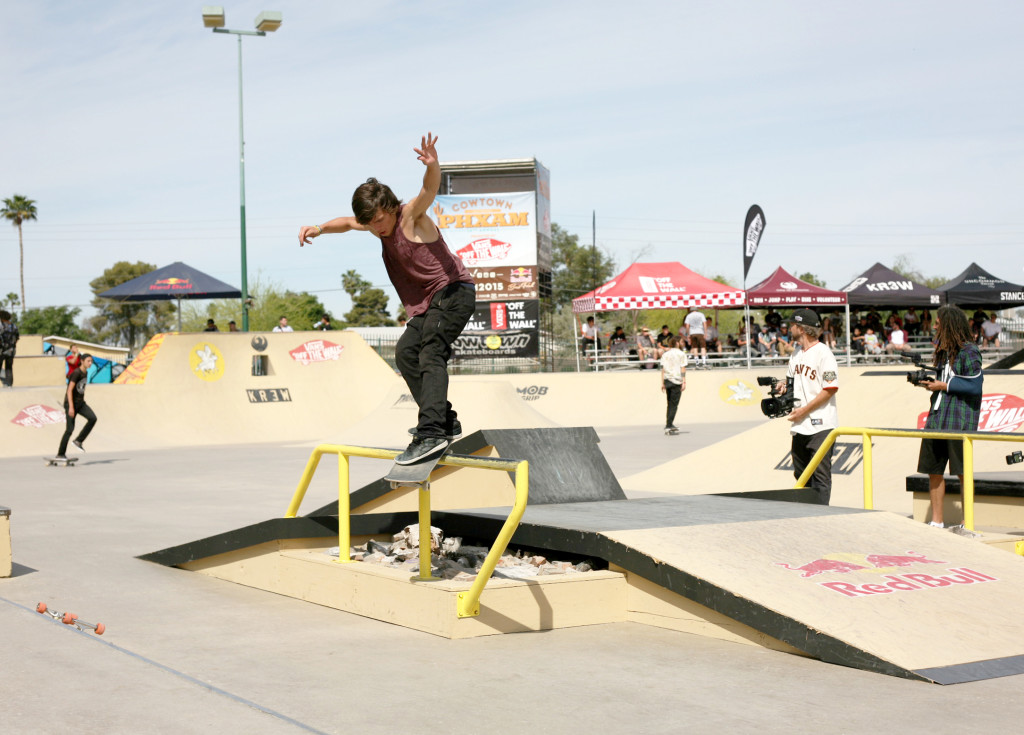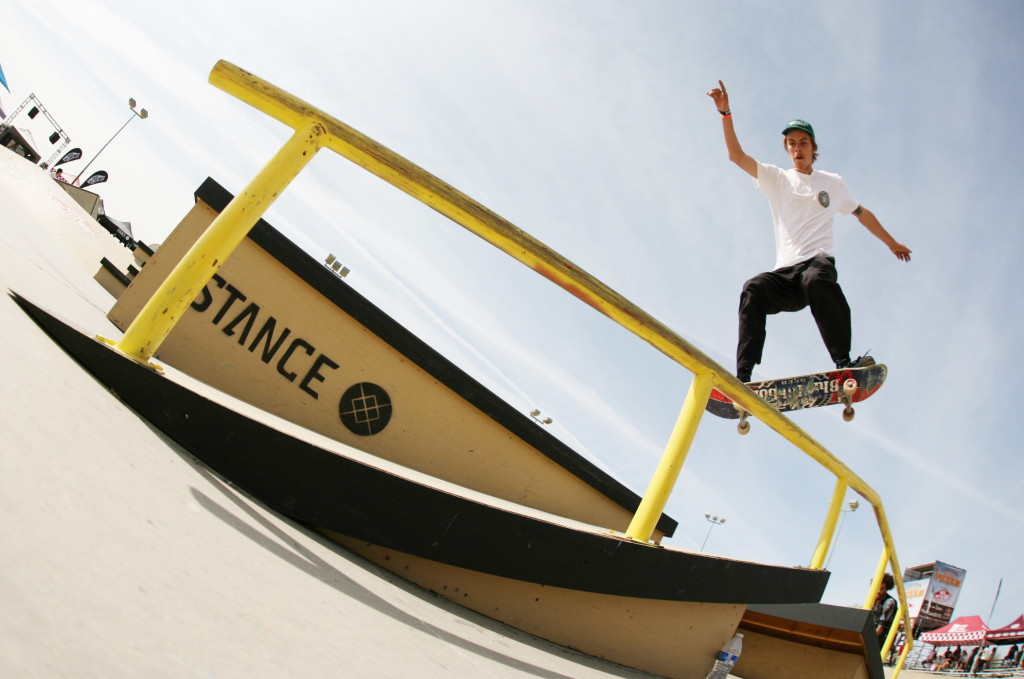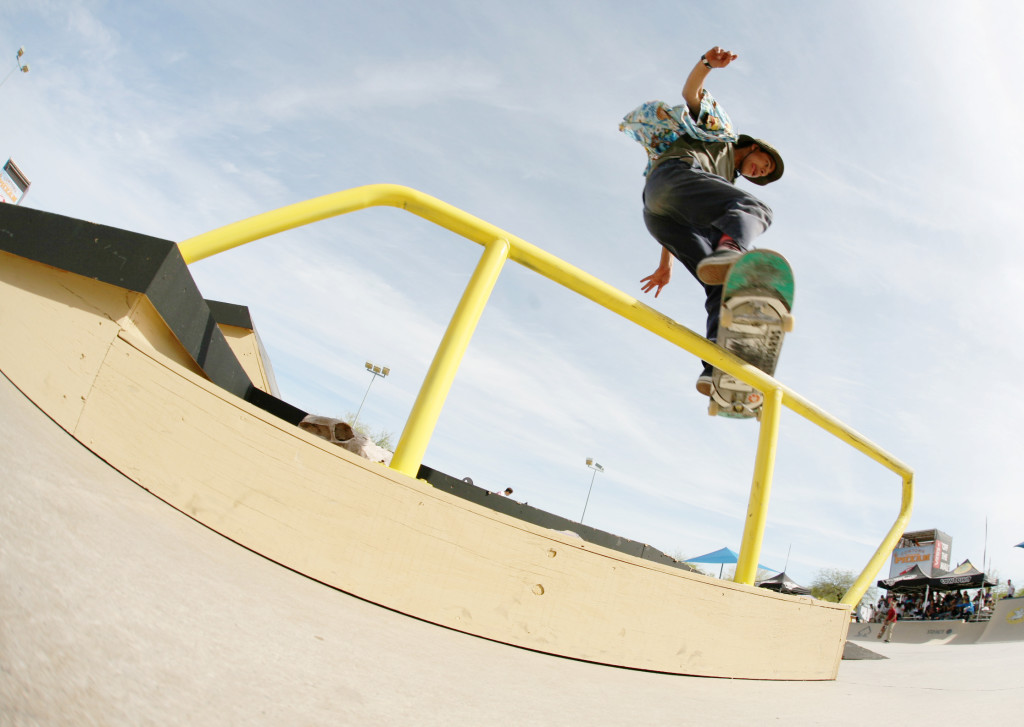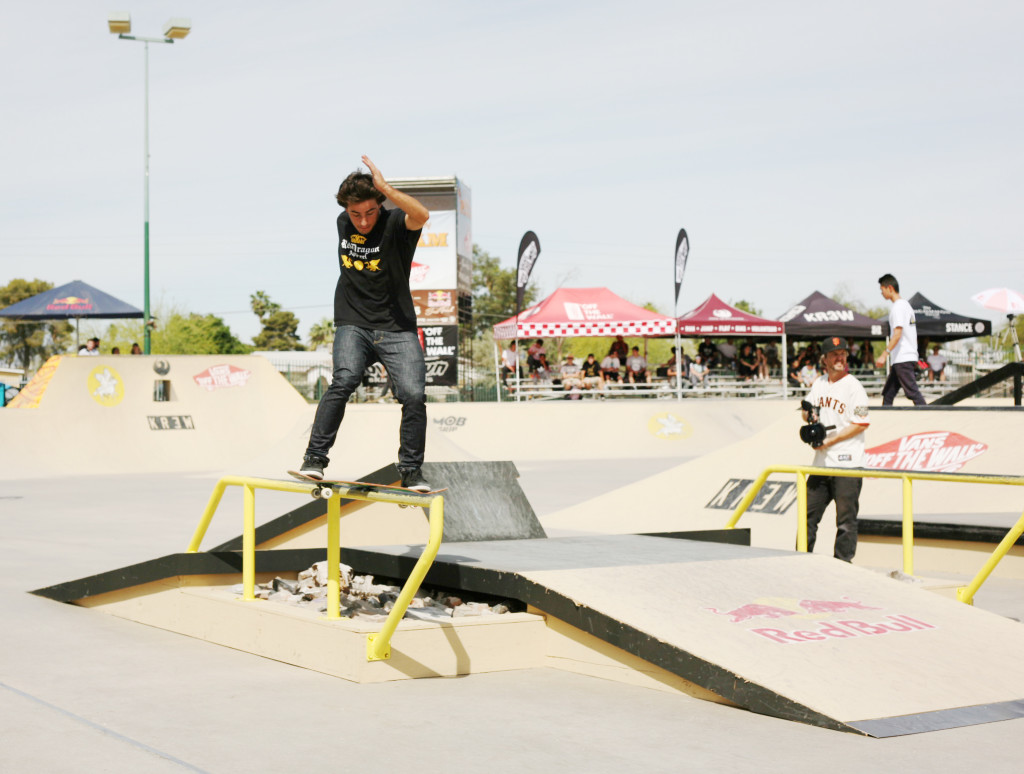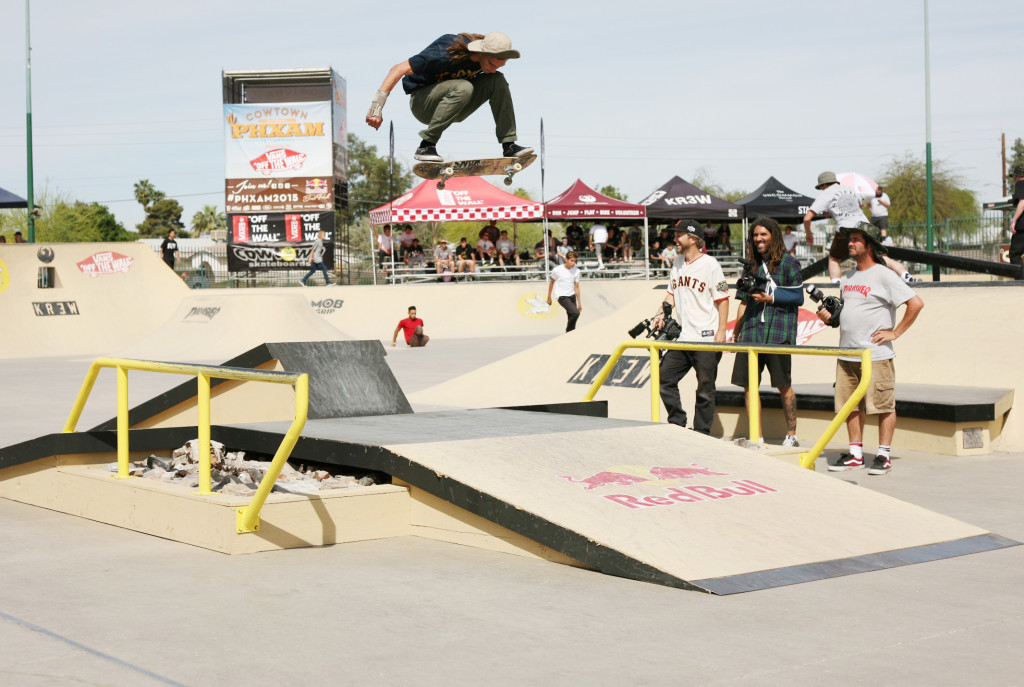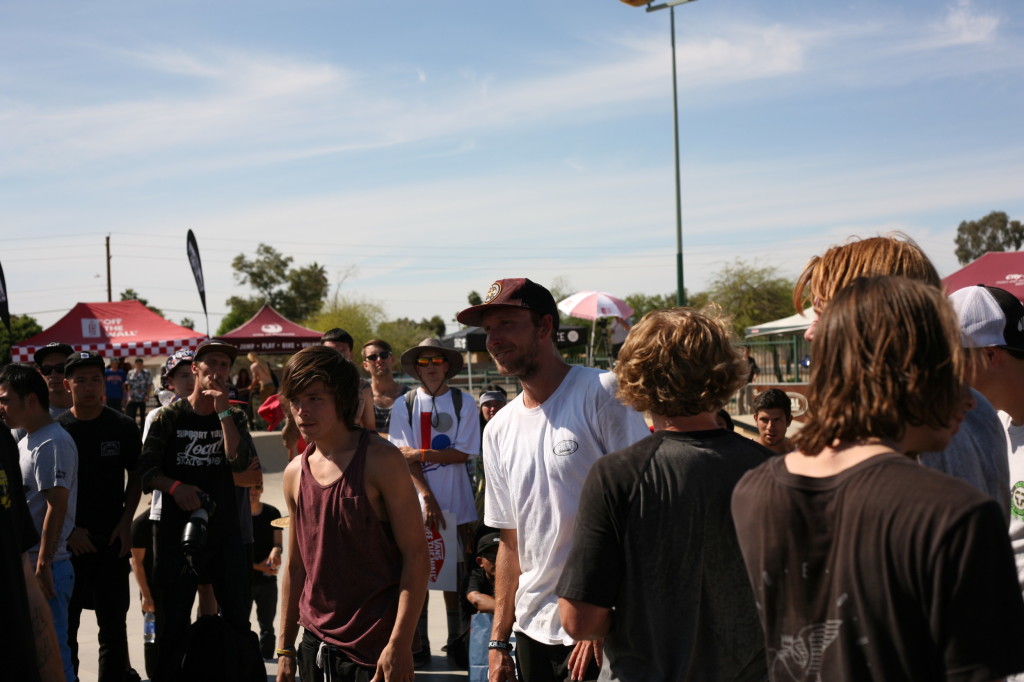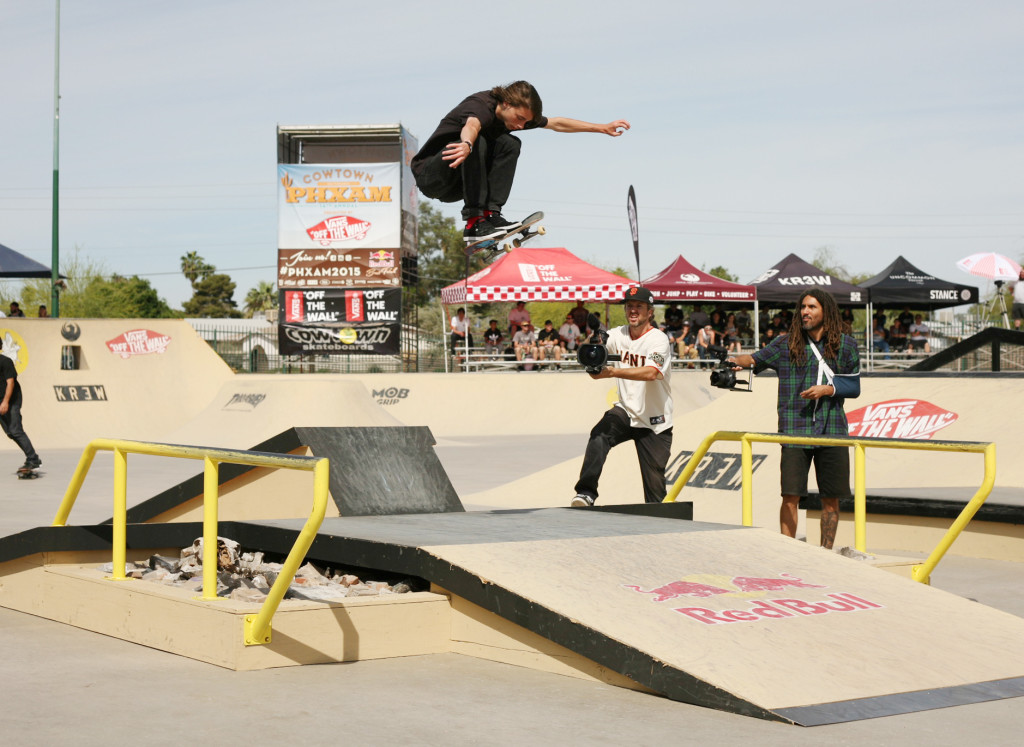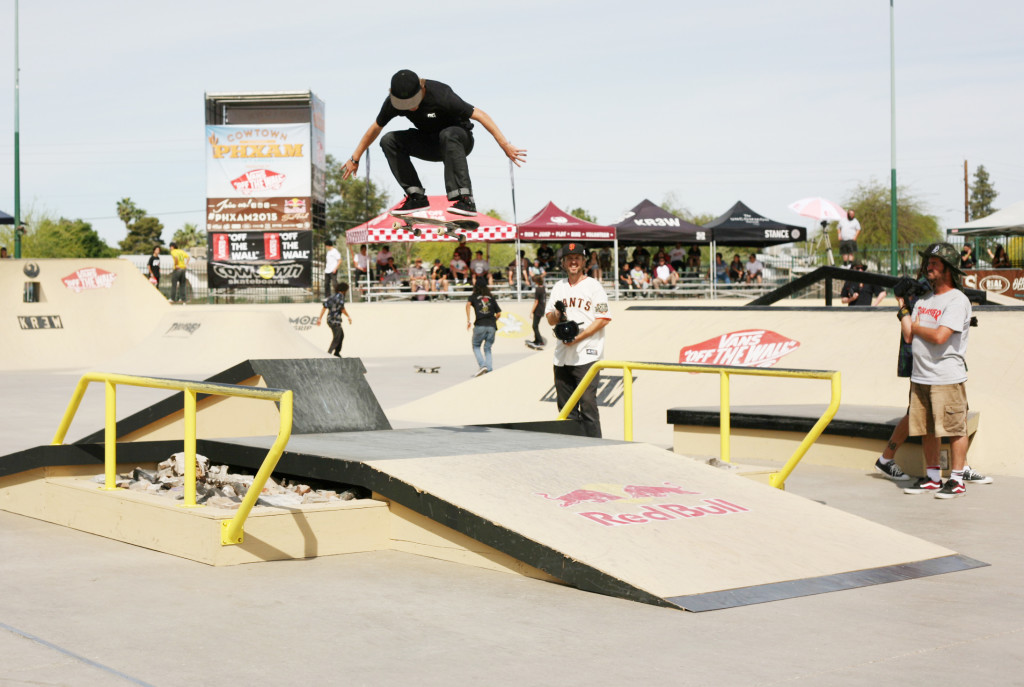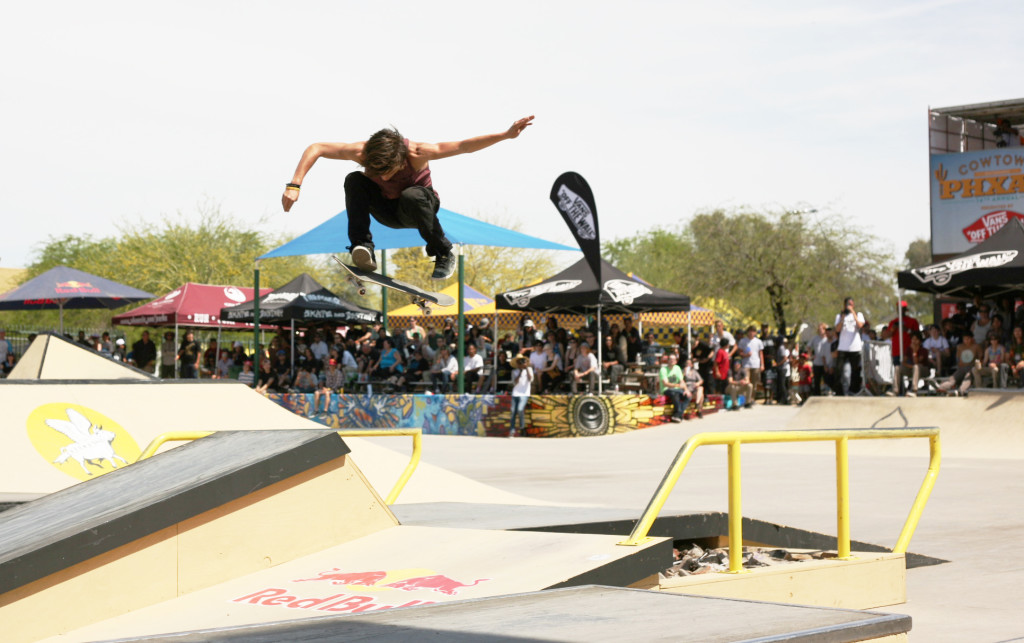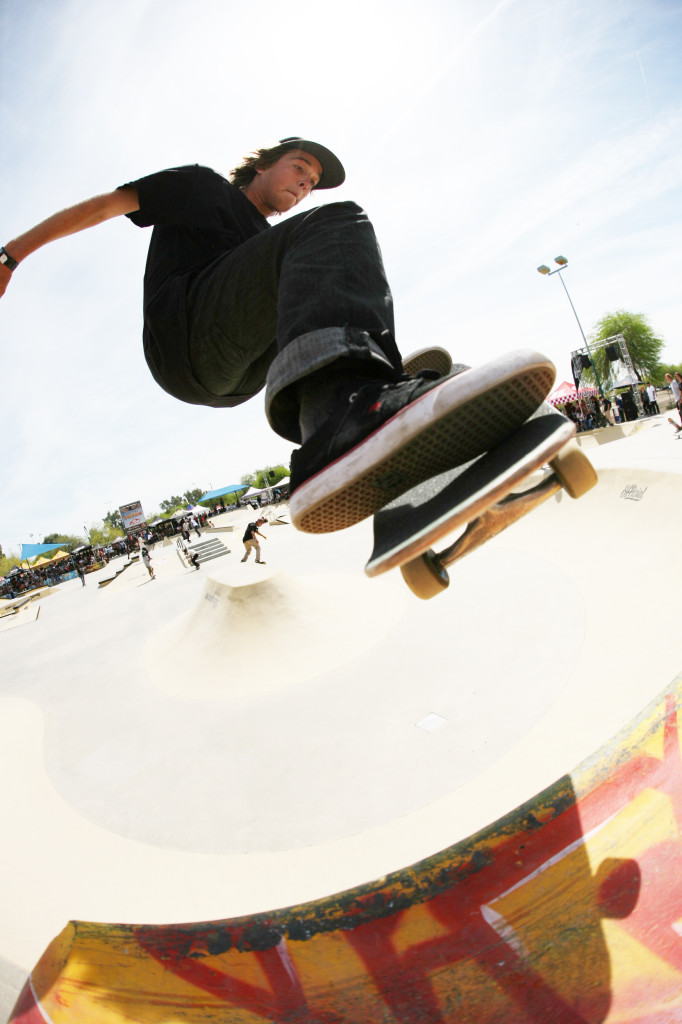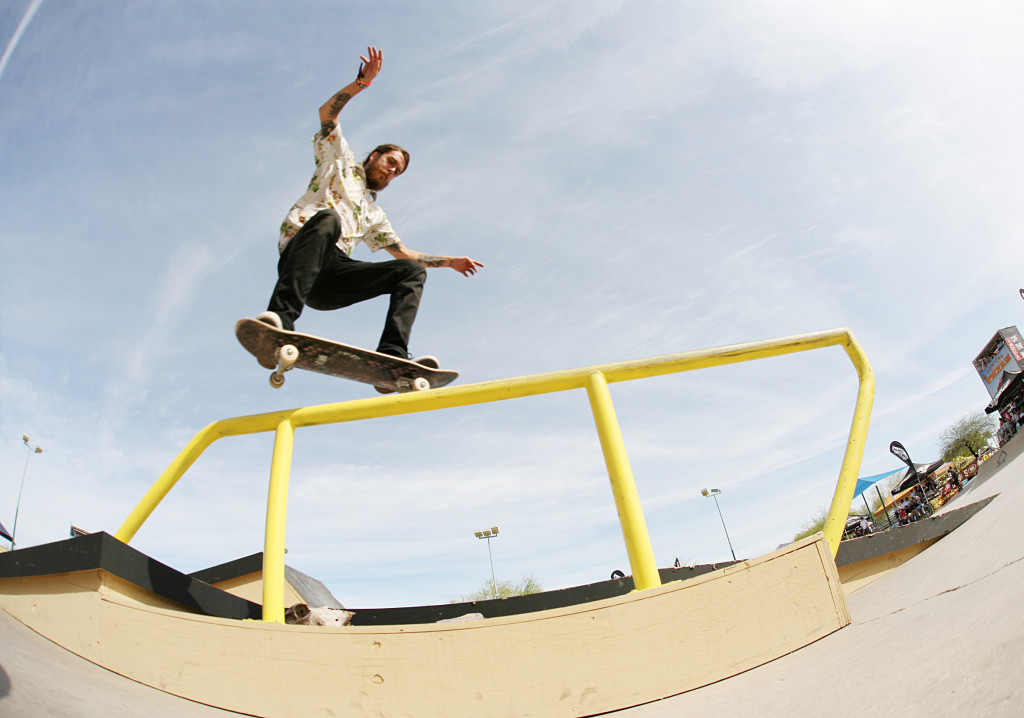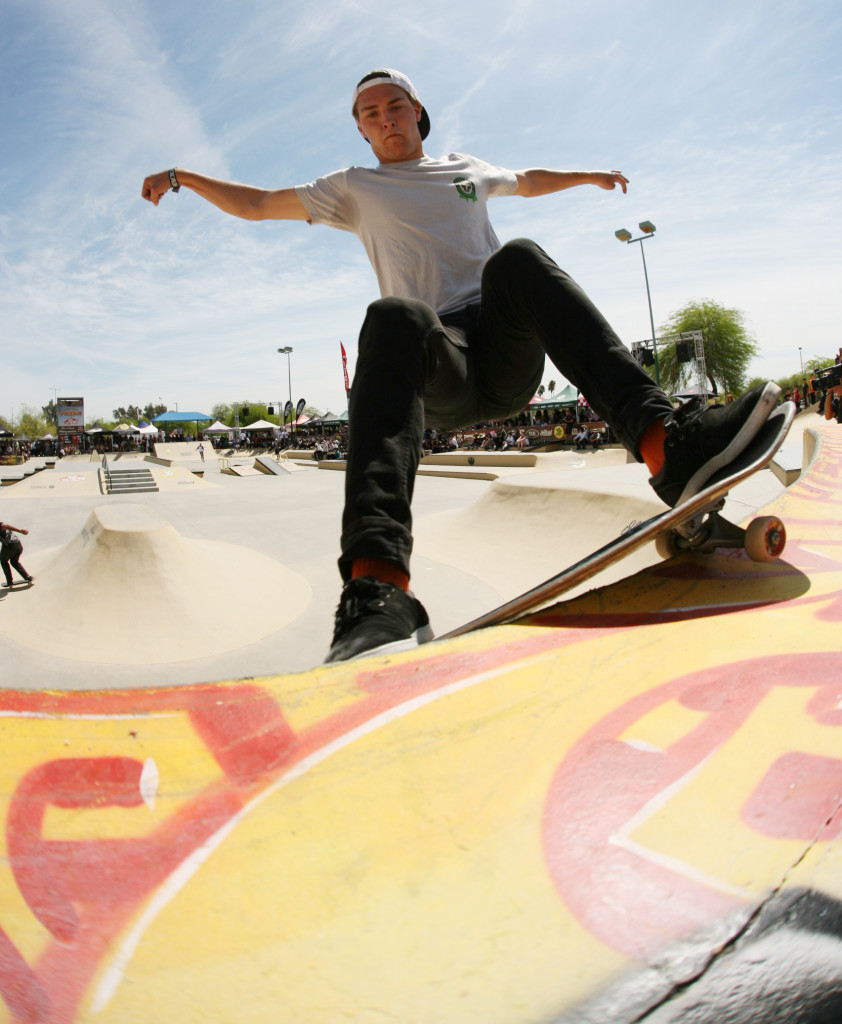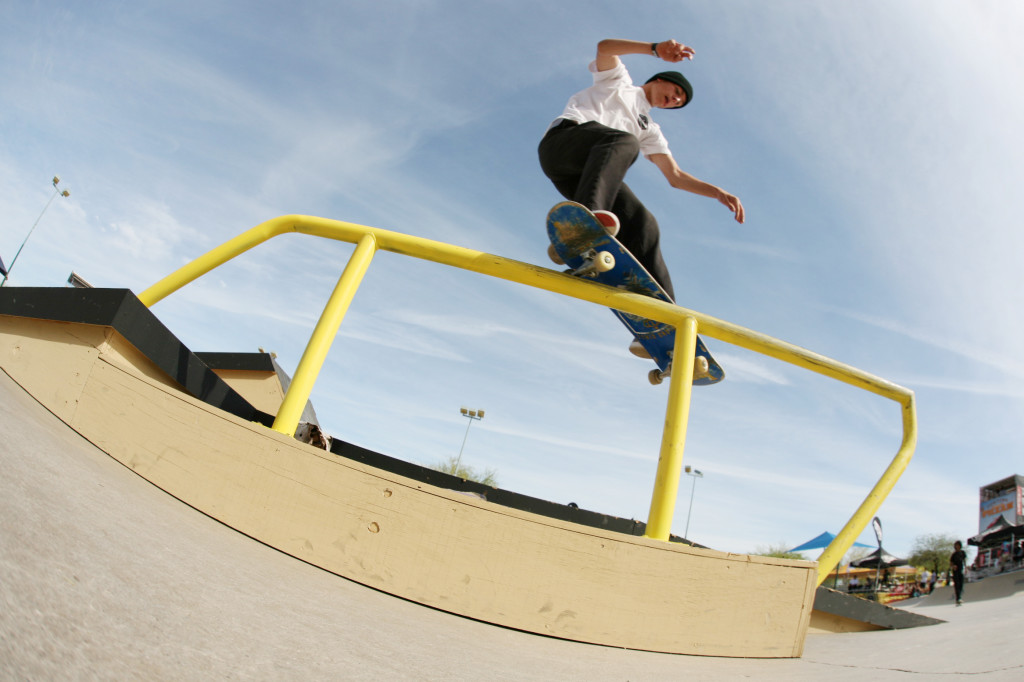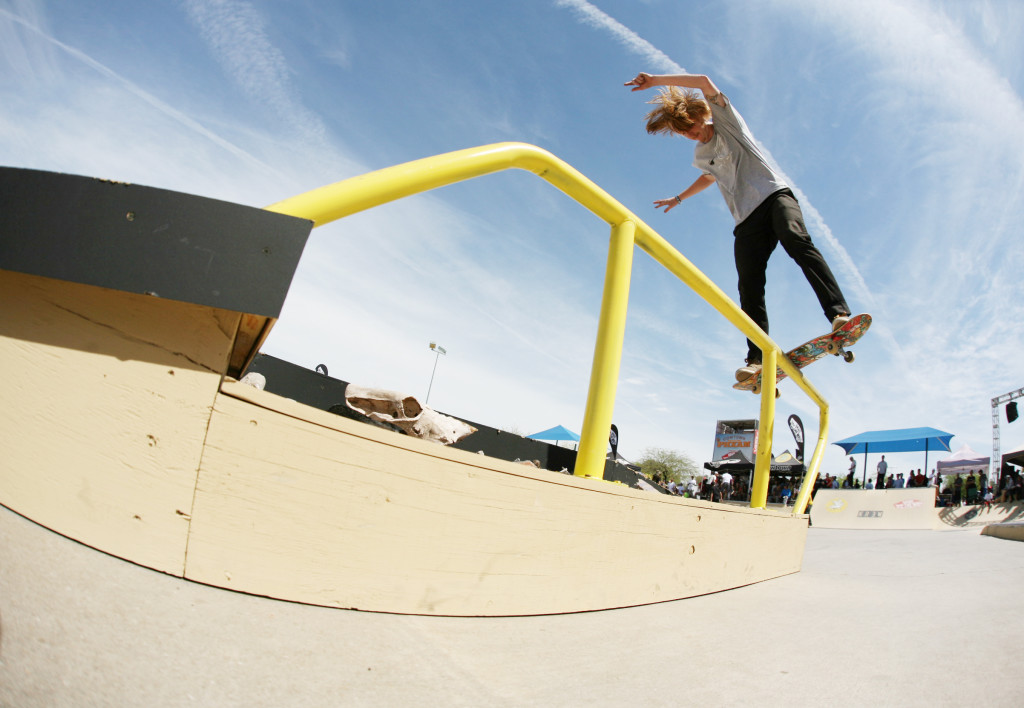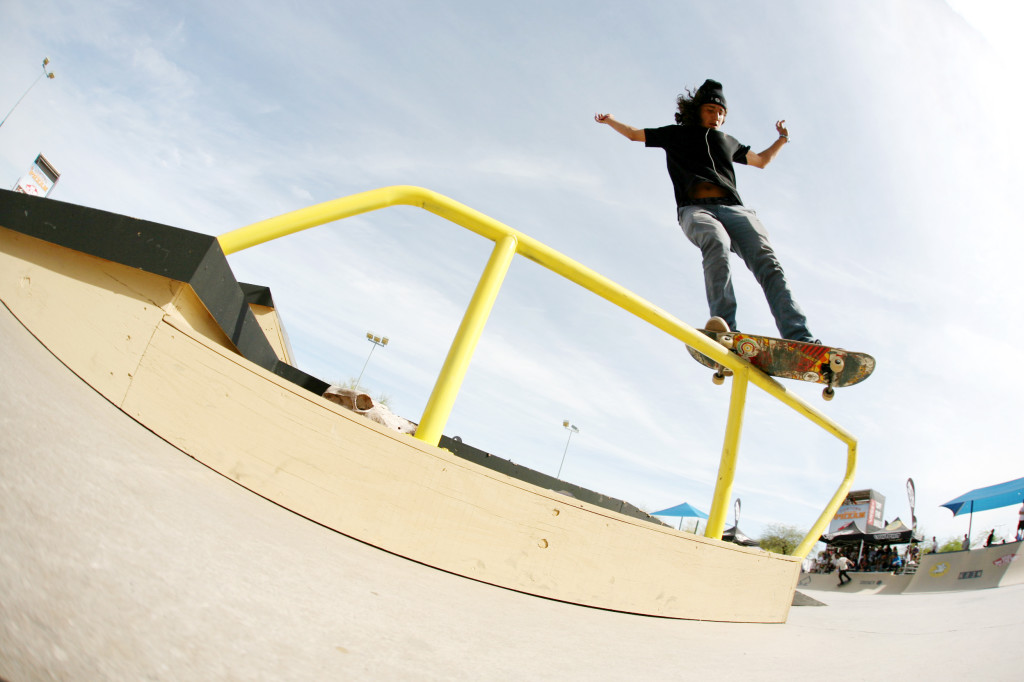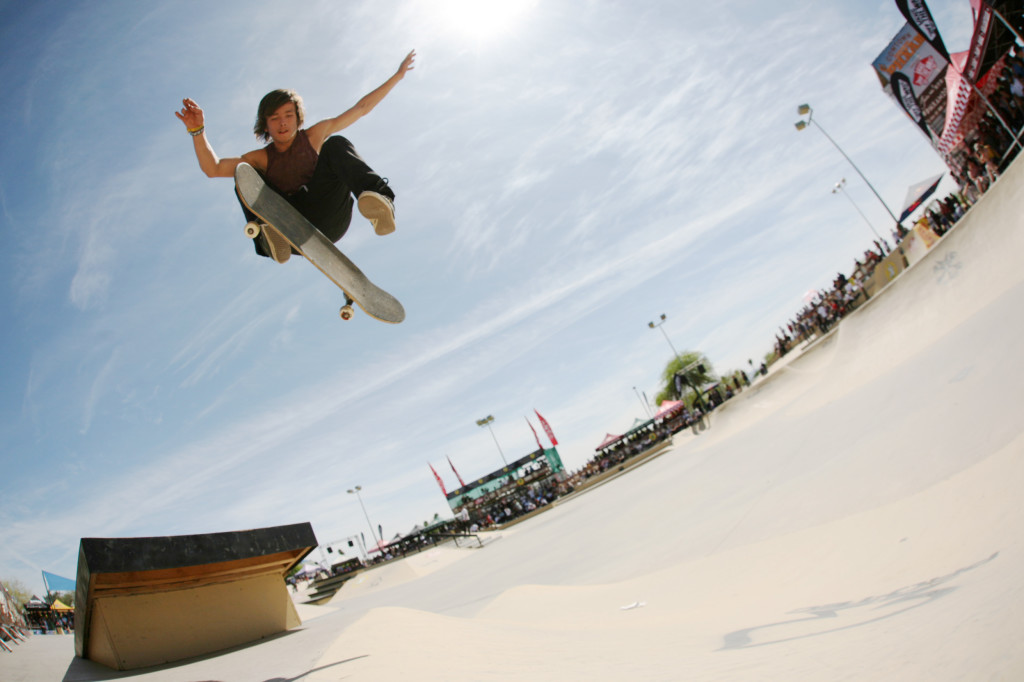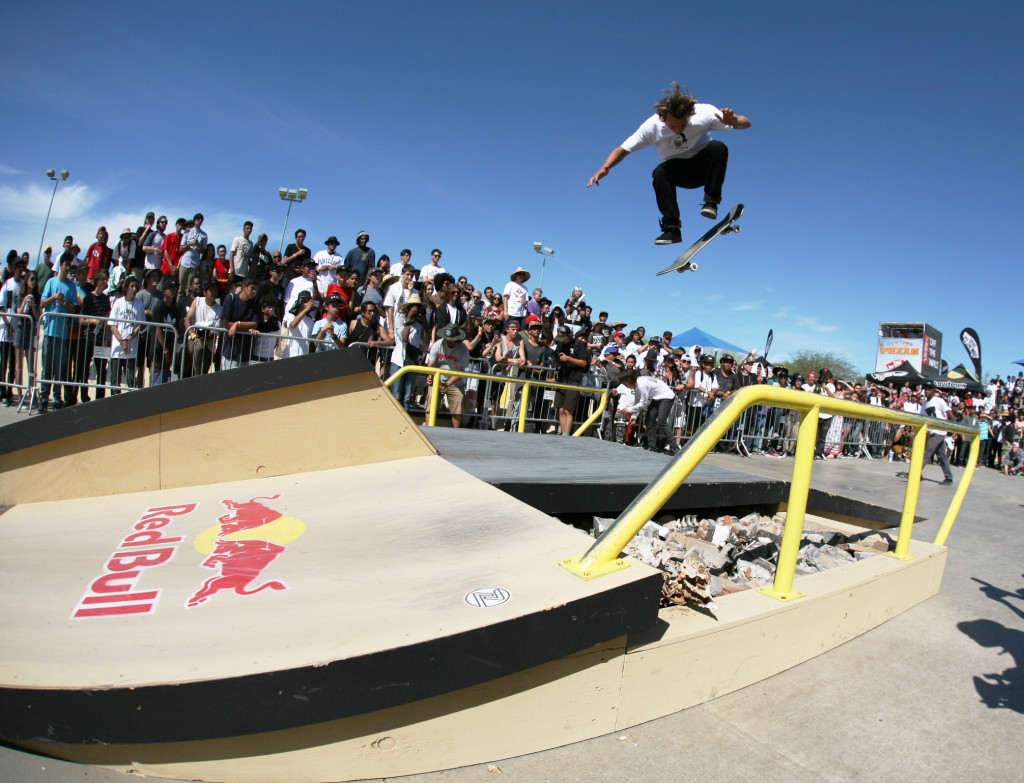 2015 – Day 1- Qualifying Day – Saturday March 28th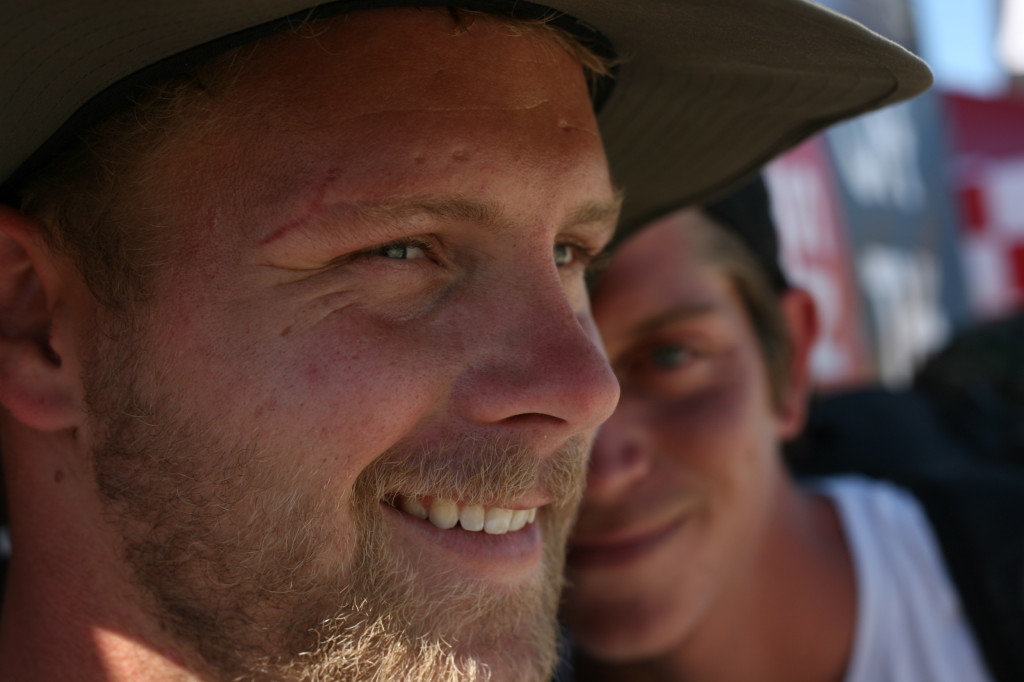 Andrew Forrest looks on the action going down in qualifiers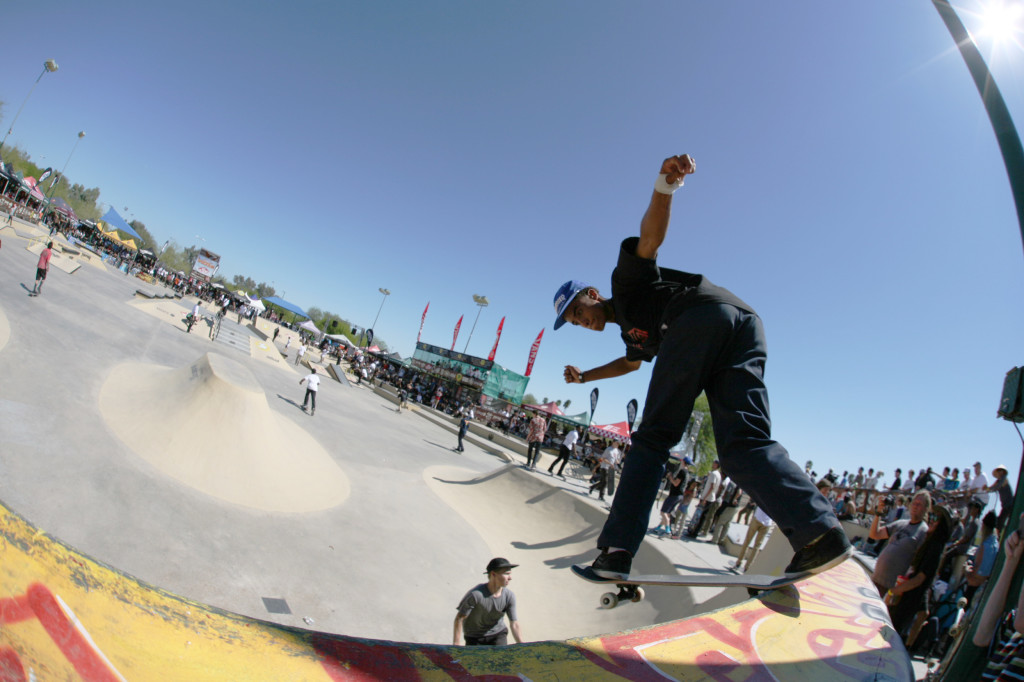 The keyhole sees a lot of action like this backtail in the back of the park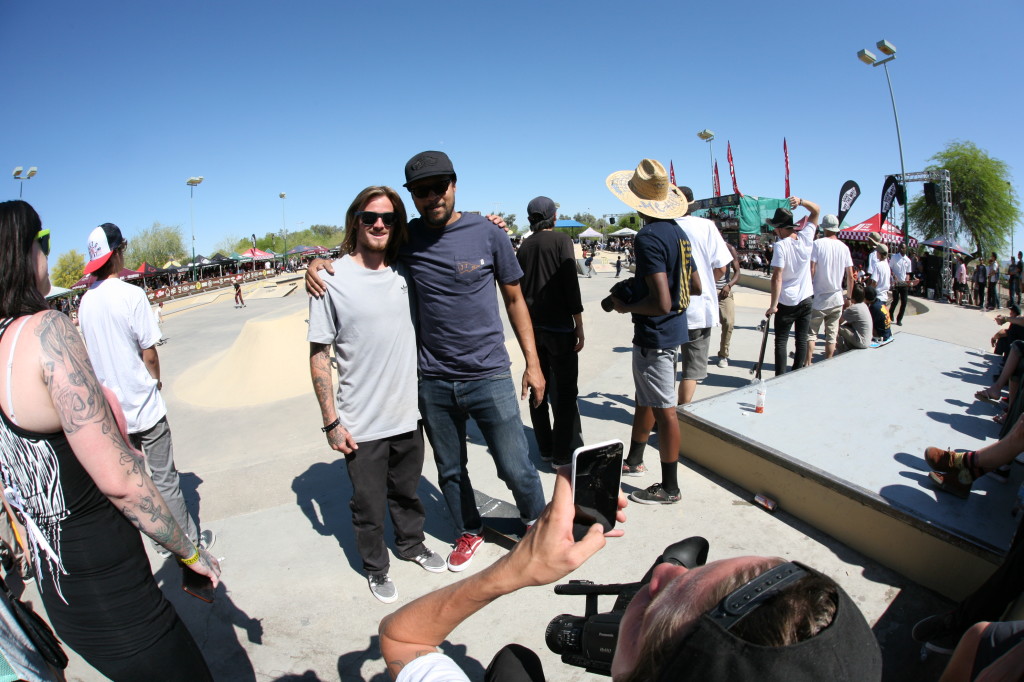 Crowd favorite Steven Snyder poses for the camera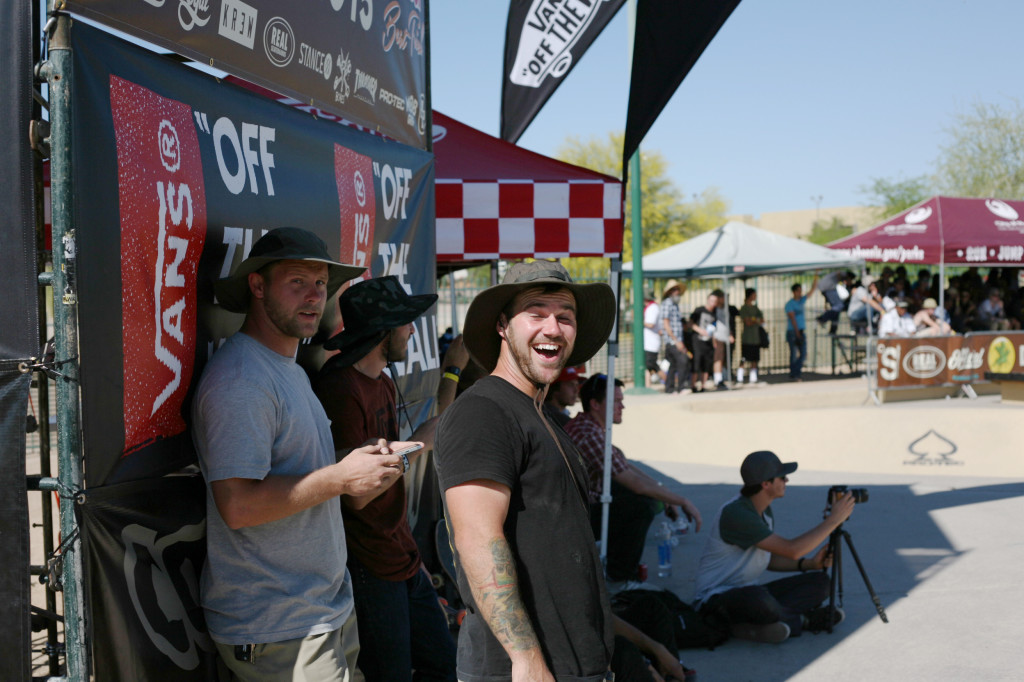 CJ Bartlett kills it! That full cab flip over the bank gap was amazing CJ! 
Judges tower at Desert West Skateboard Plaza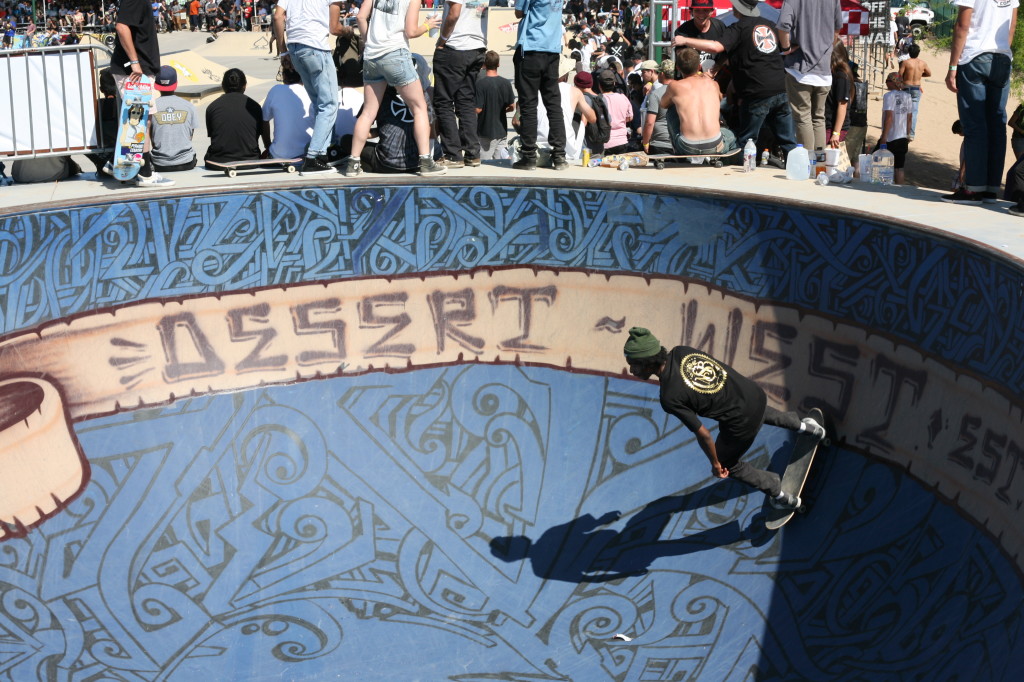 The back bowl here at Desert West is a nice little warm up for riders while they await their jam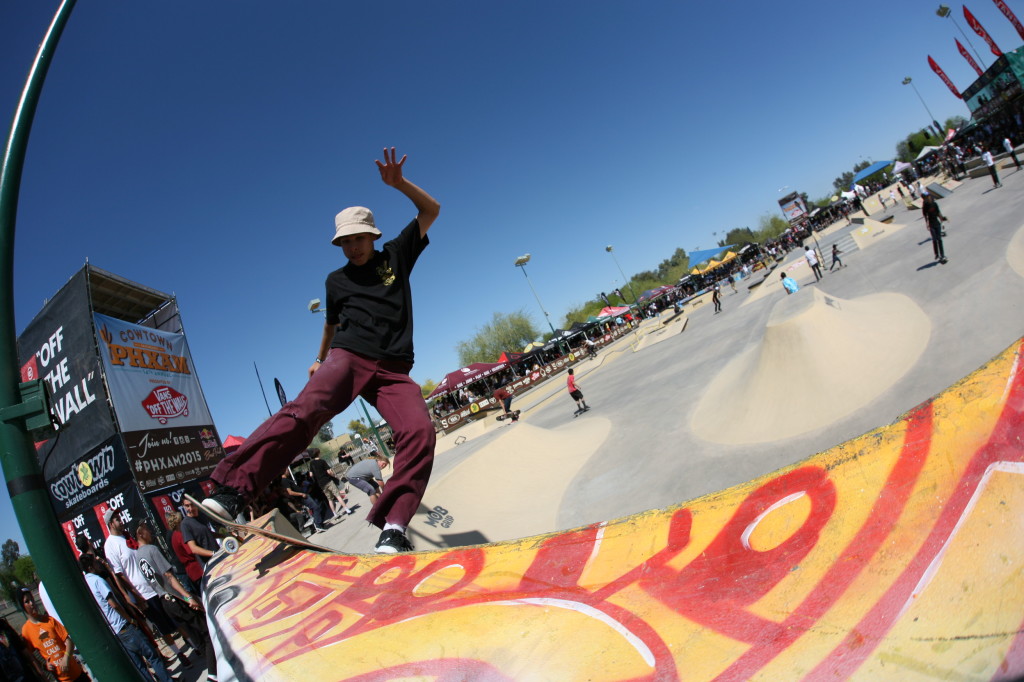 Lipslide over the keyhole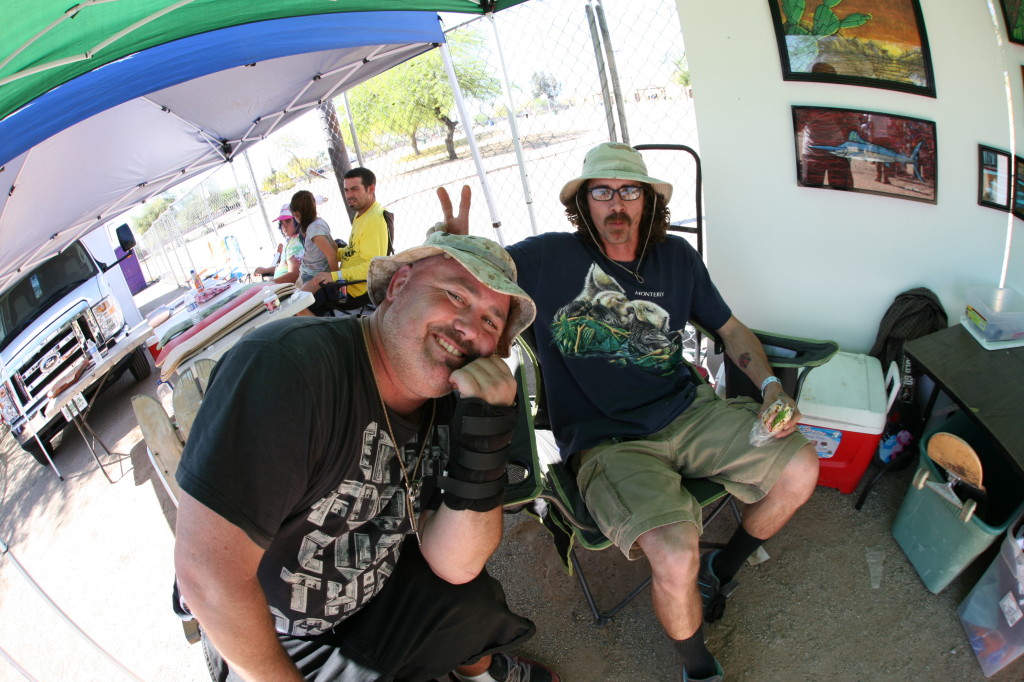 One of the most important things you can do when it's 95 out in Phoenix is find some shade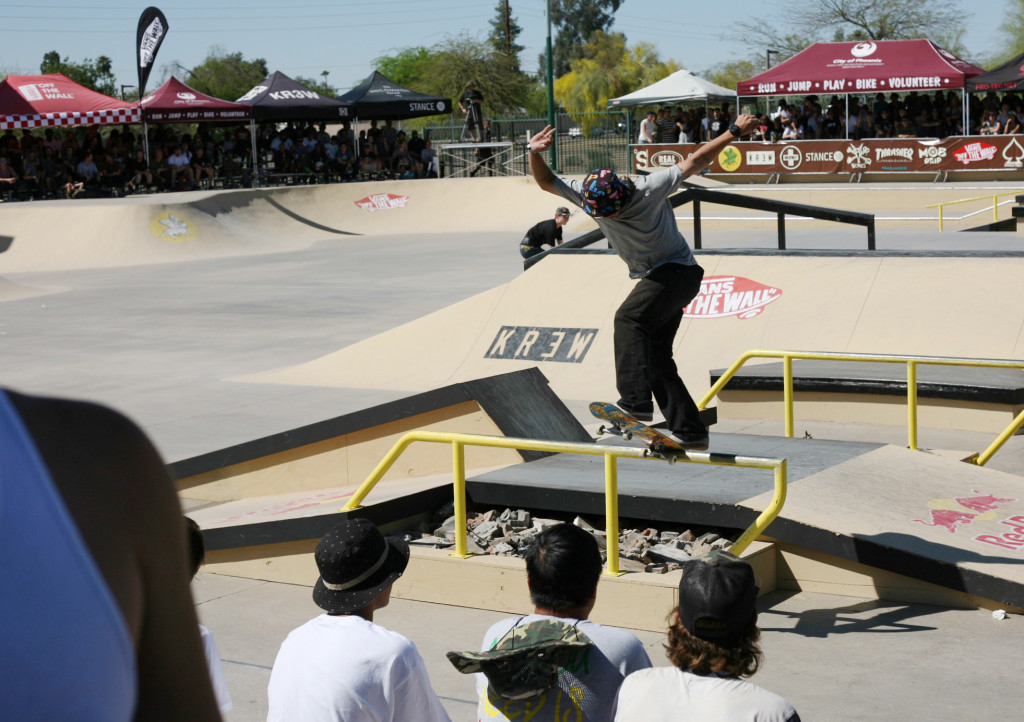 Proper Front Blunt on the Red Bull Best Trick obstacle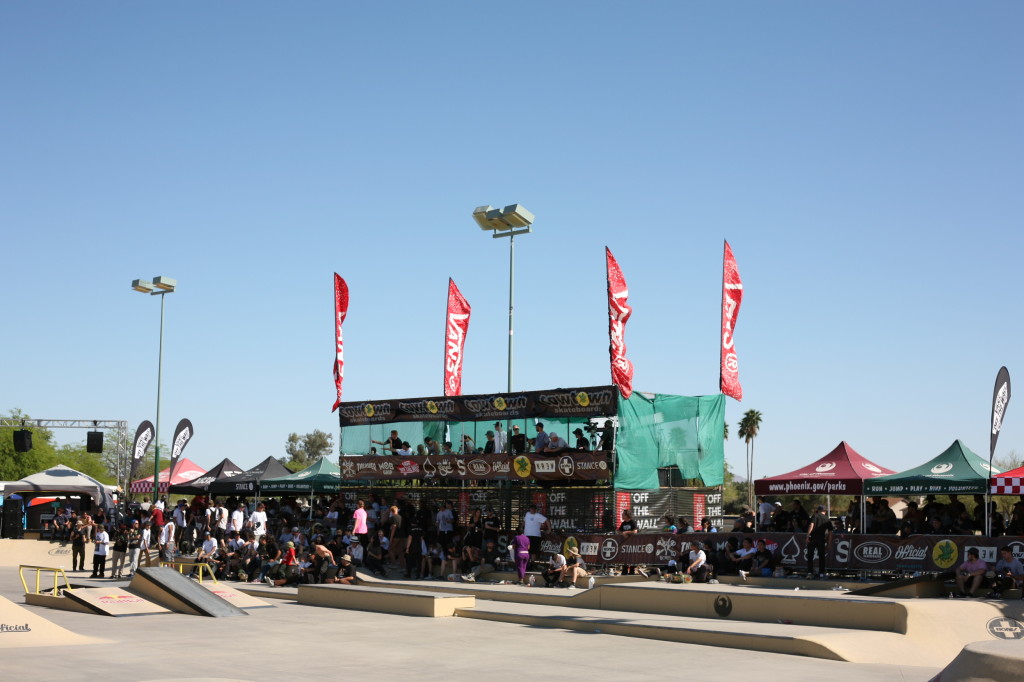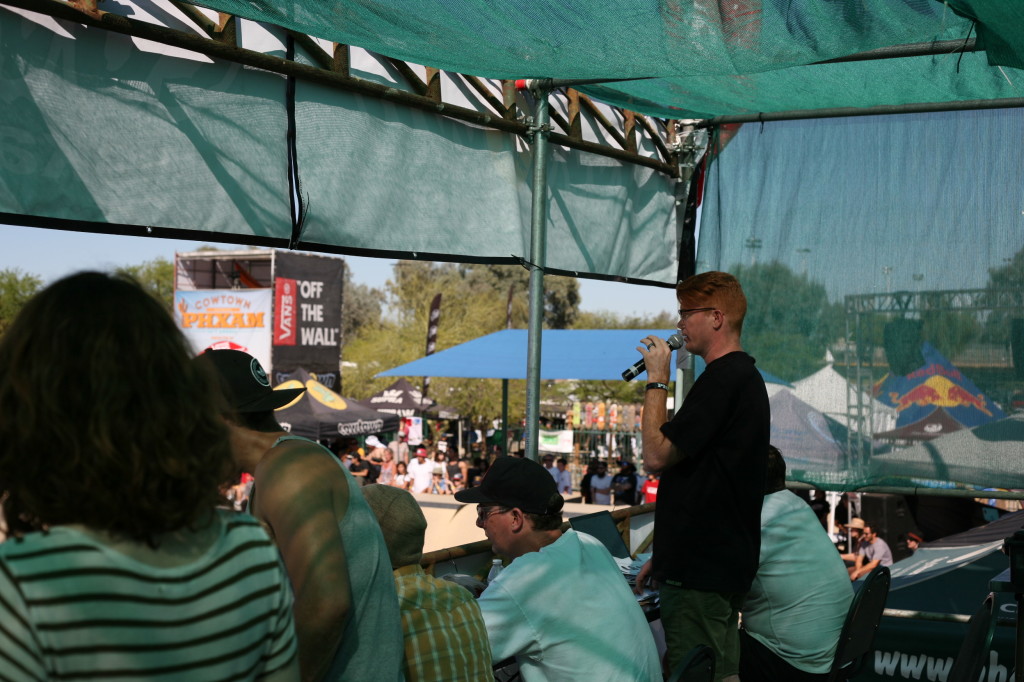 Emcee Pringle holding down the mic all day with Matt Price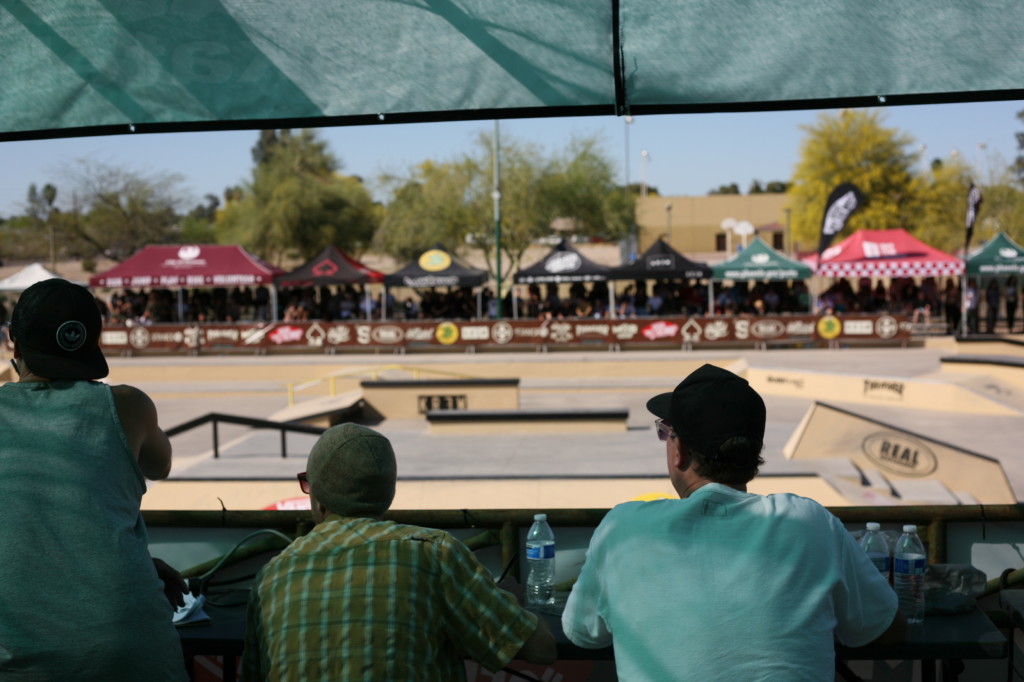 The view from the judges tower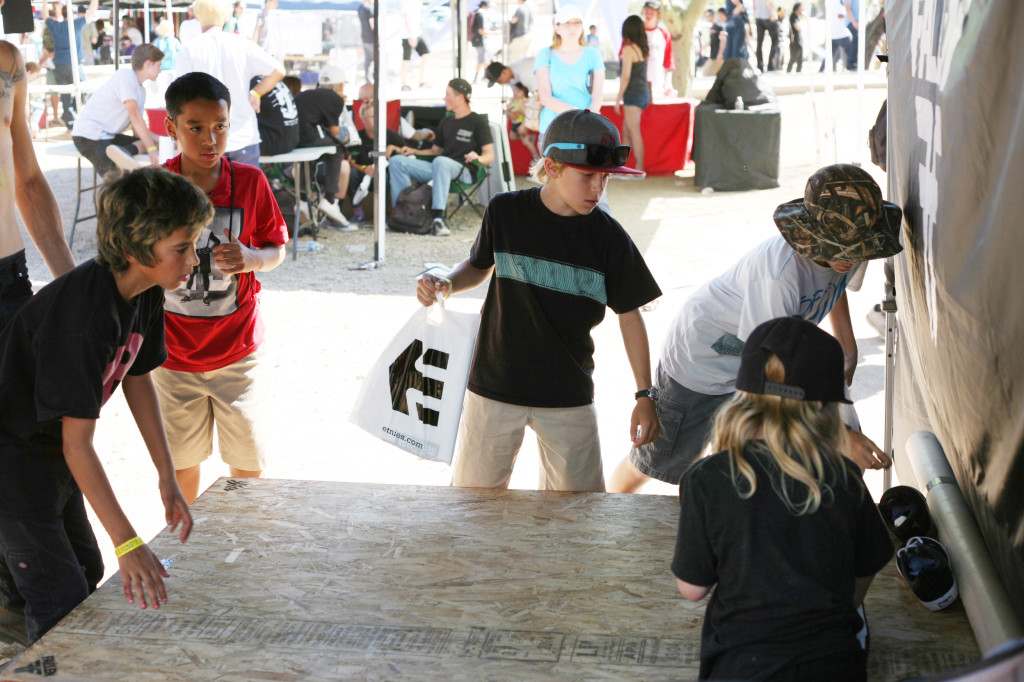 Kids come up all day in Tent City getting goods from all the rad companies who come out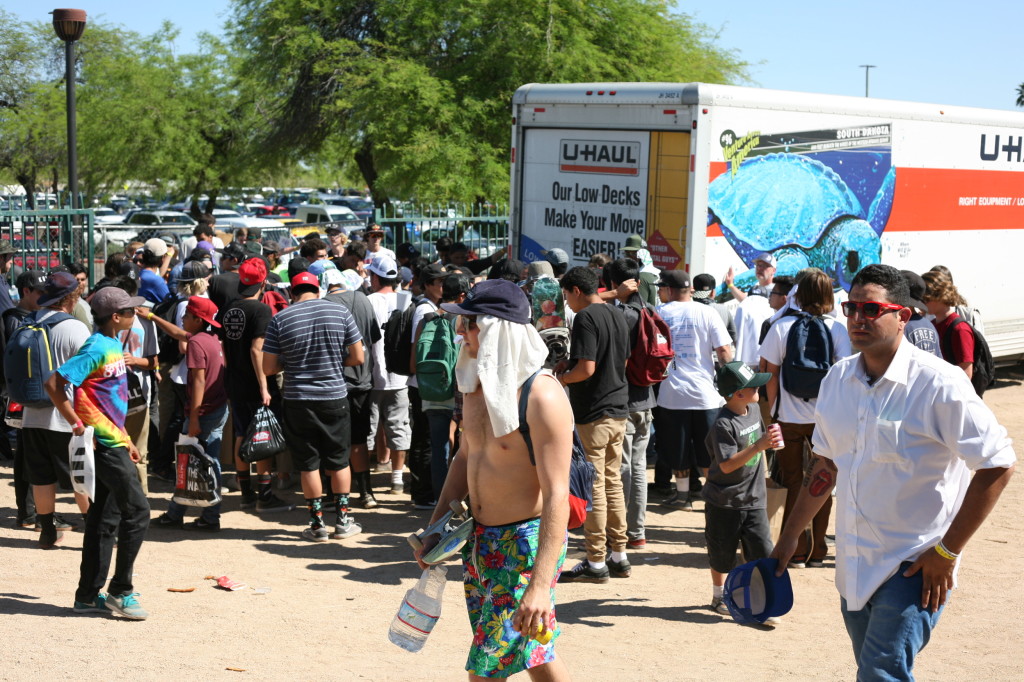 This is our raffle U-Haul. All day they lurk in wait for the next raffle to go down. $1 raffle tickets can really hook you up here at PHXAM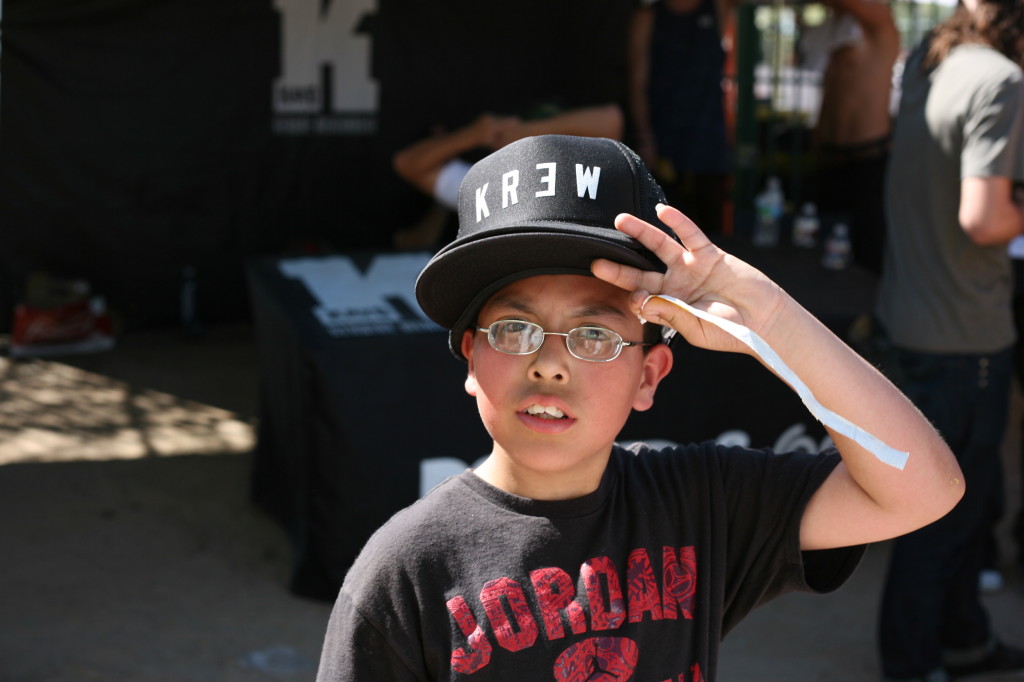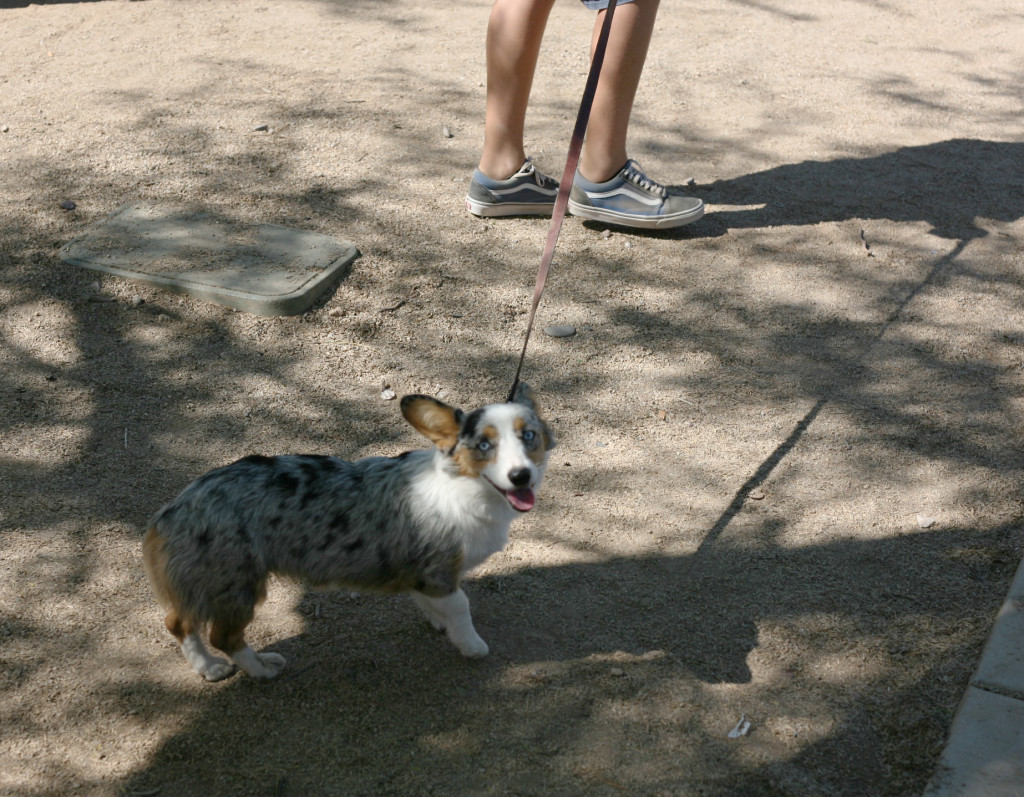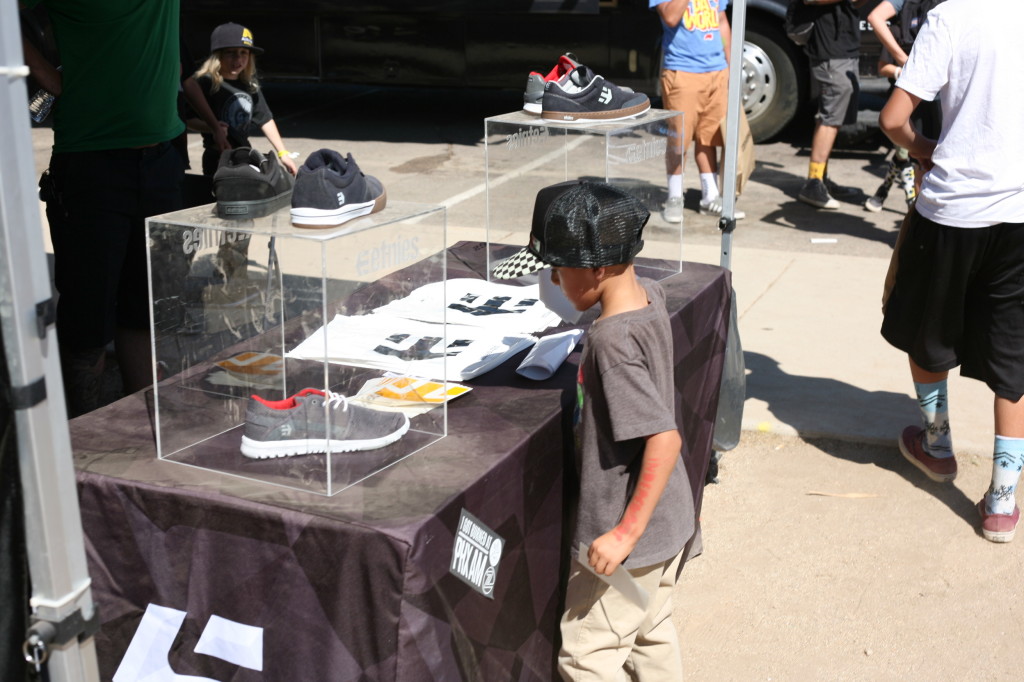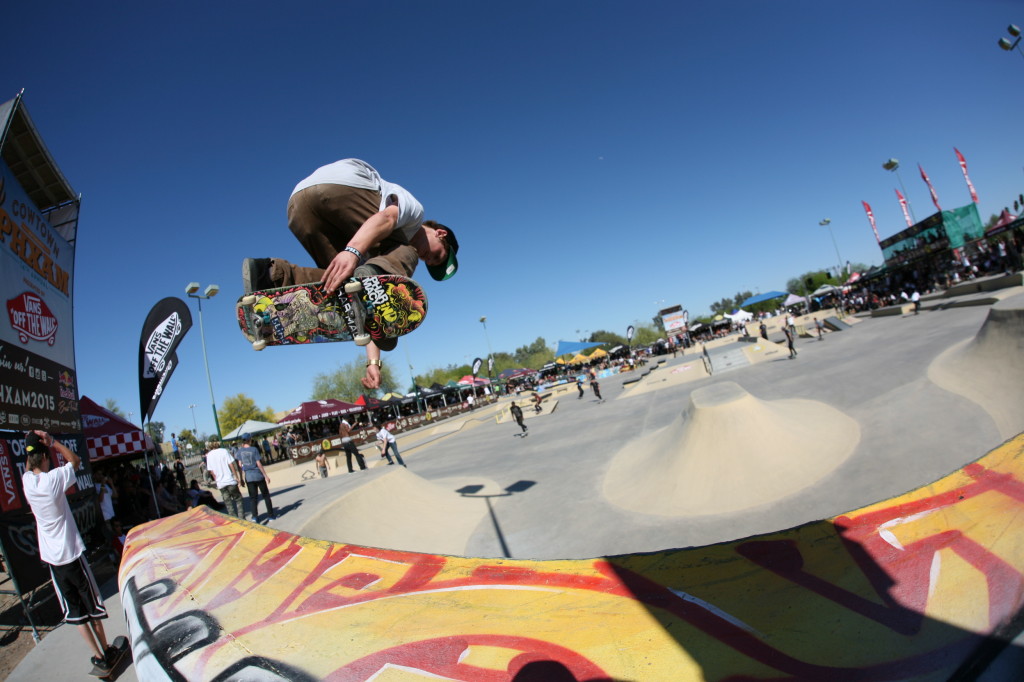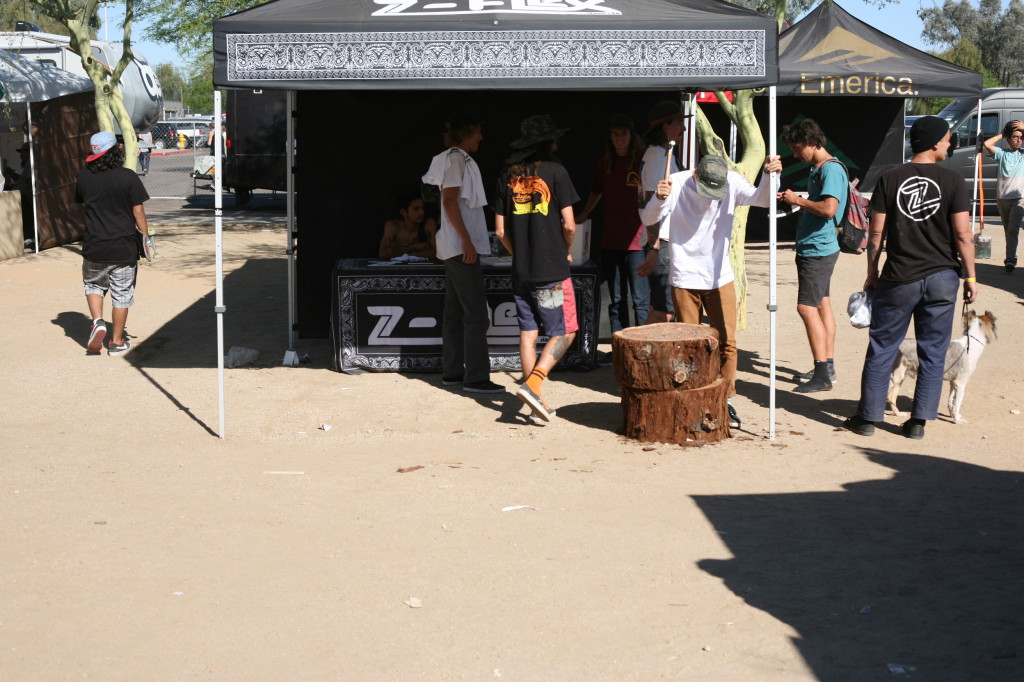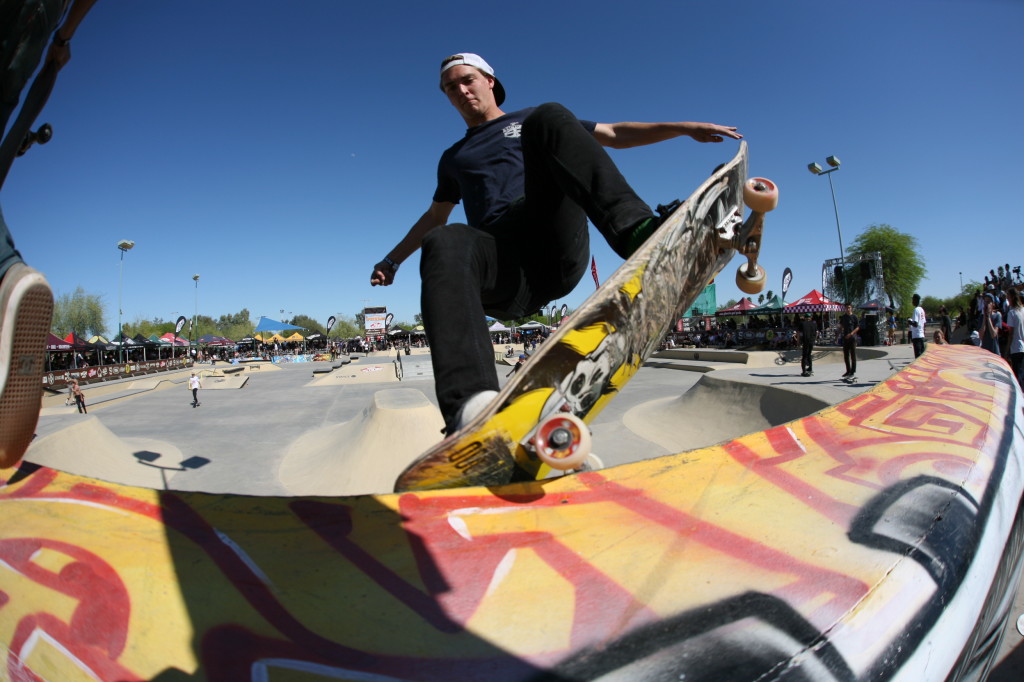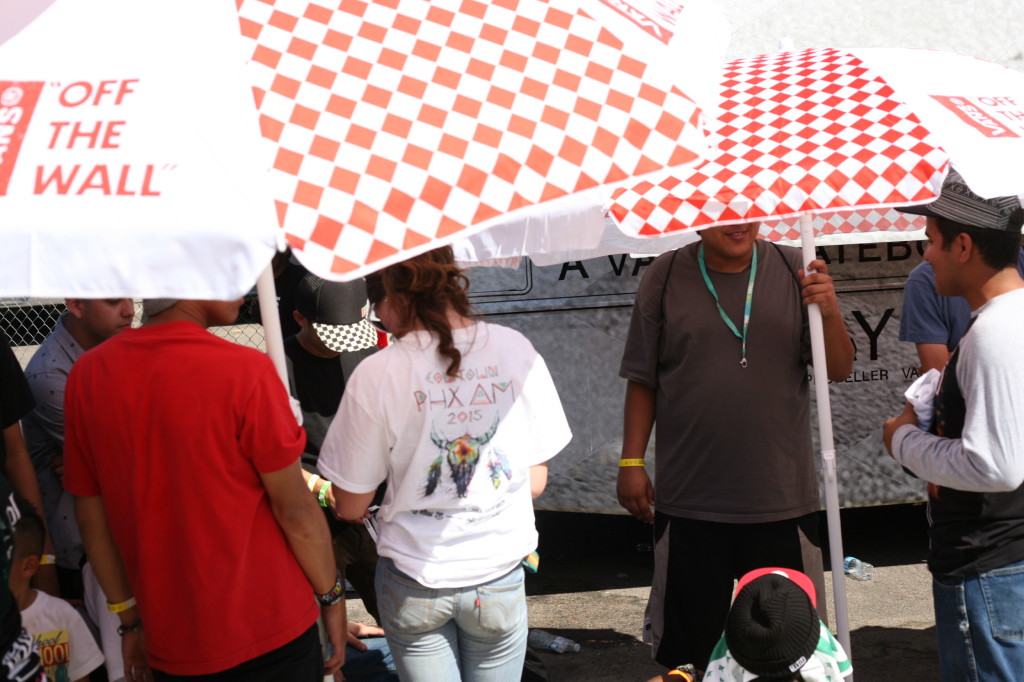 This KR3W x PHXAM shirt came in this years' PHXAM gift bags which the first 500 through the gates receives with other goods from all our sponsors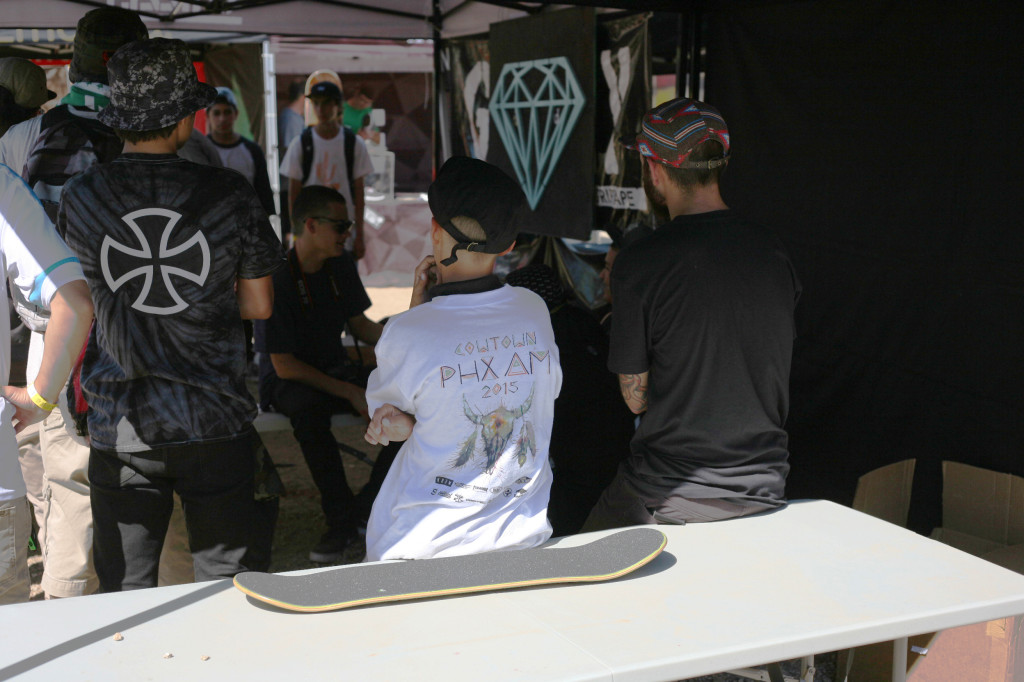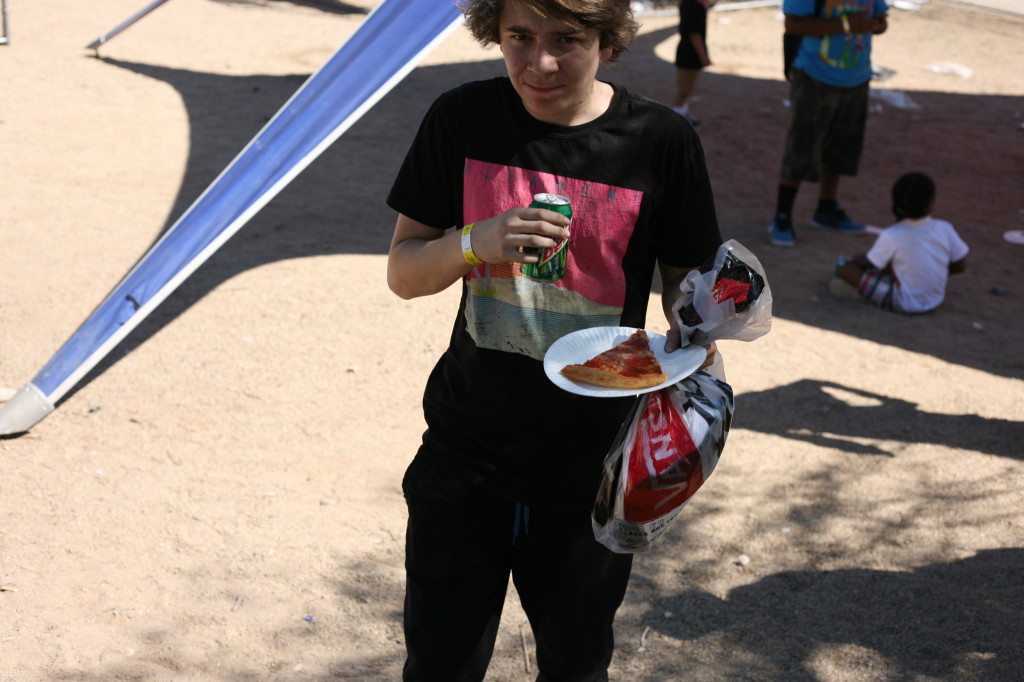 Pizza, popsicles, chips, dogs, and all sorts of stuff is for sale over at the Cowtown Skate Shack all day long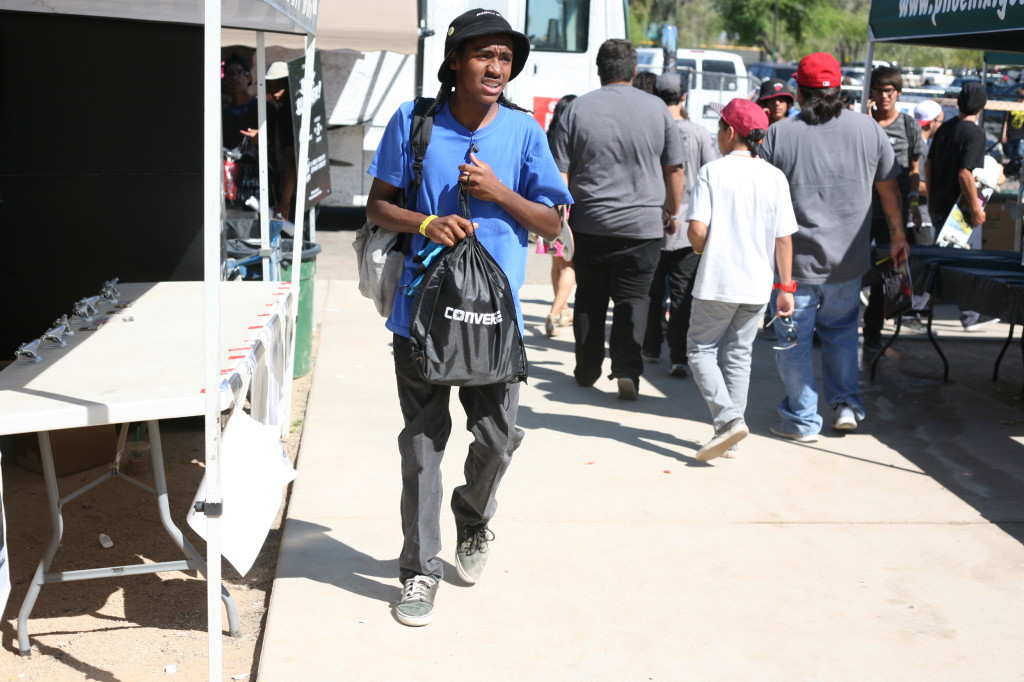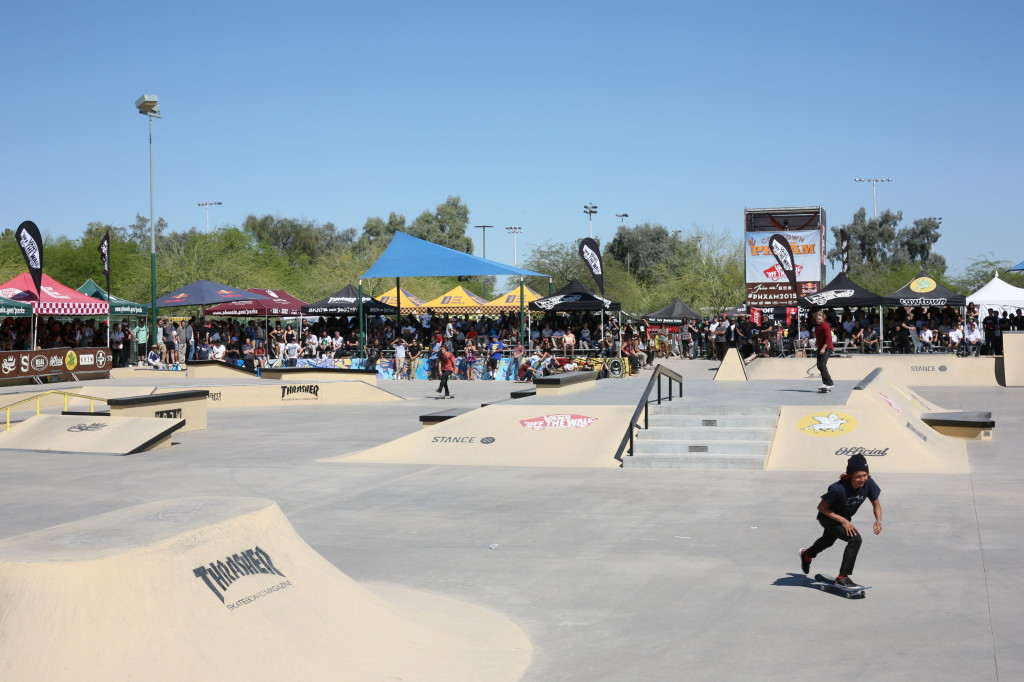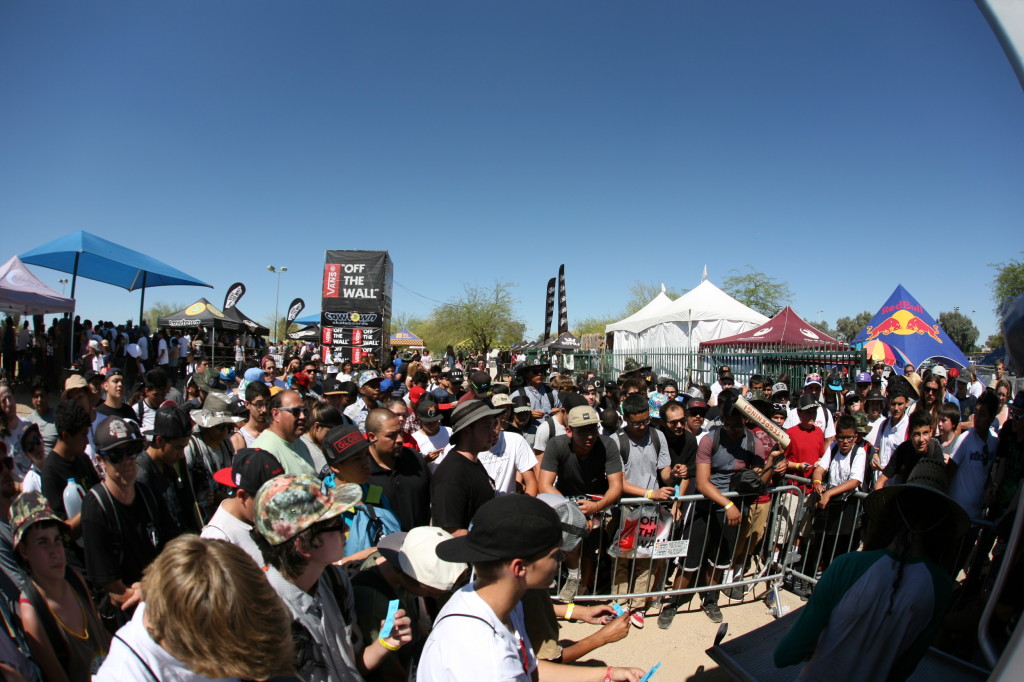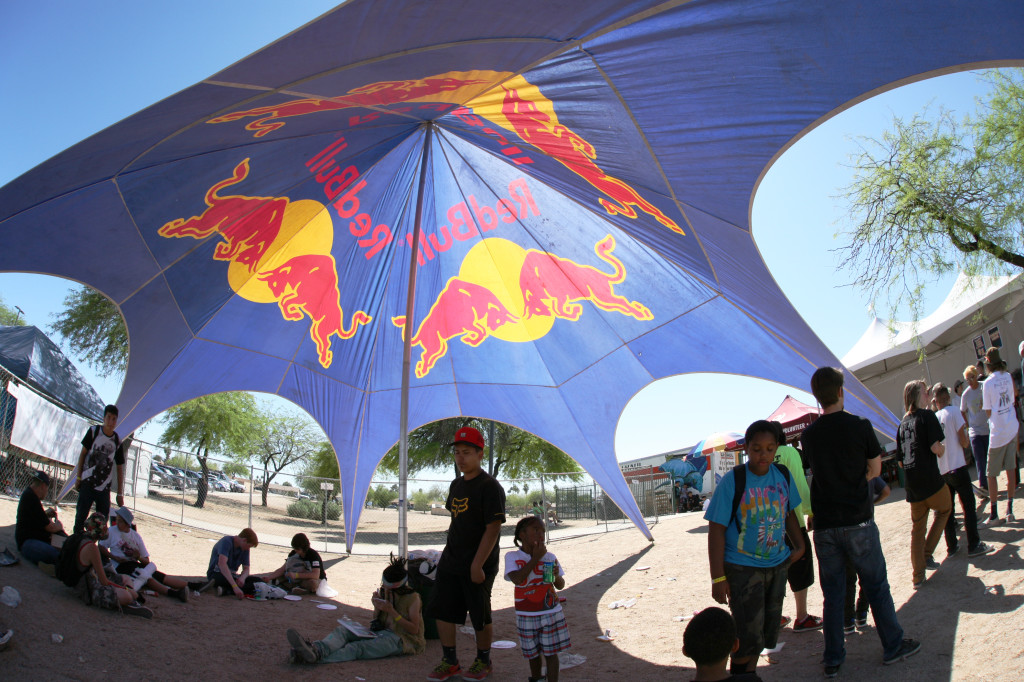 Red Bull knows whats up, SHADE!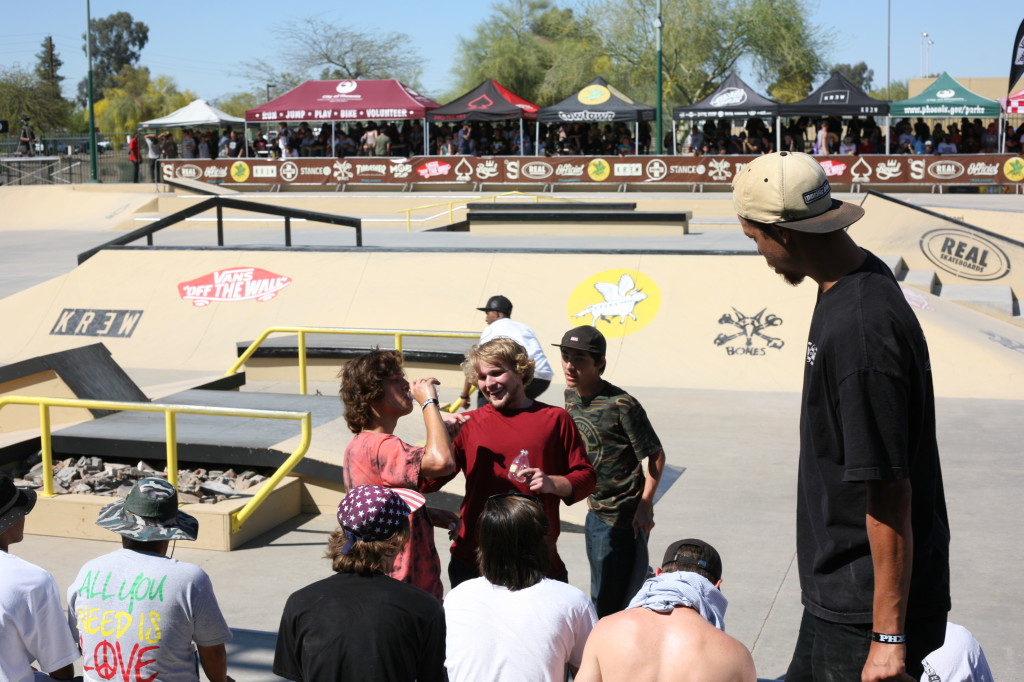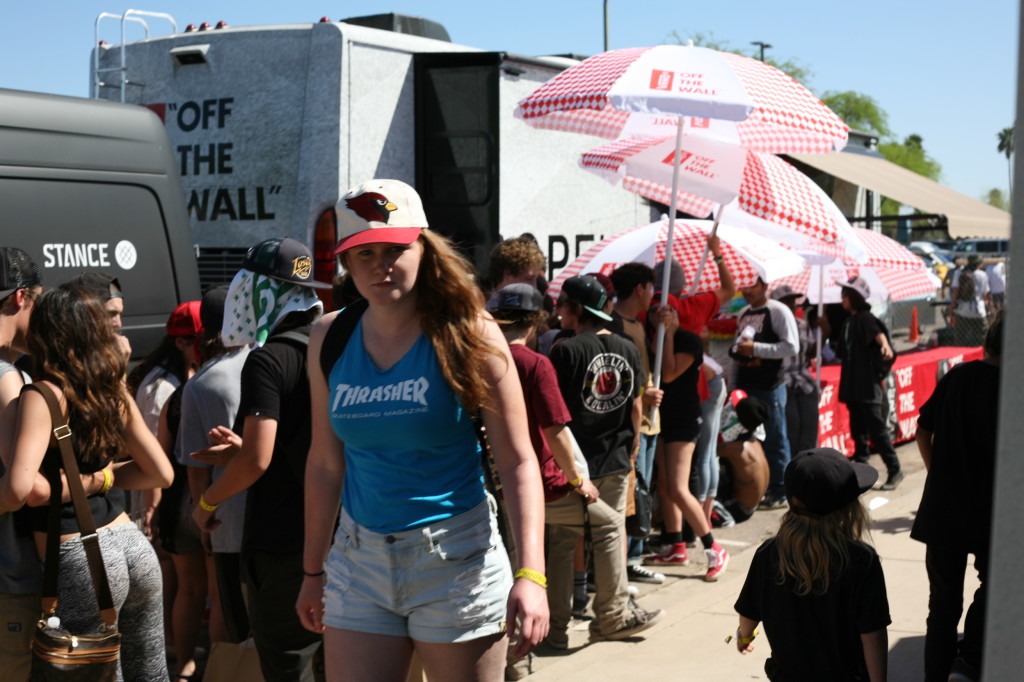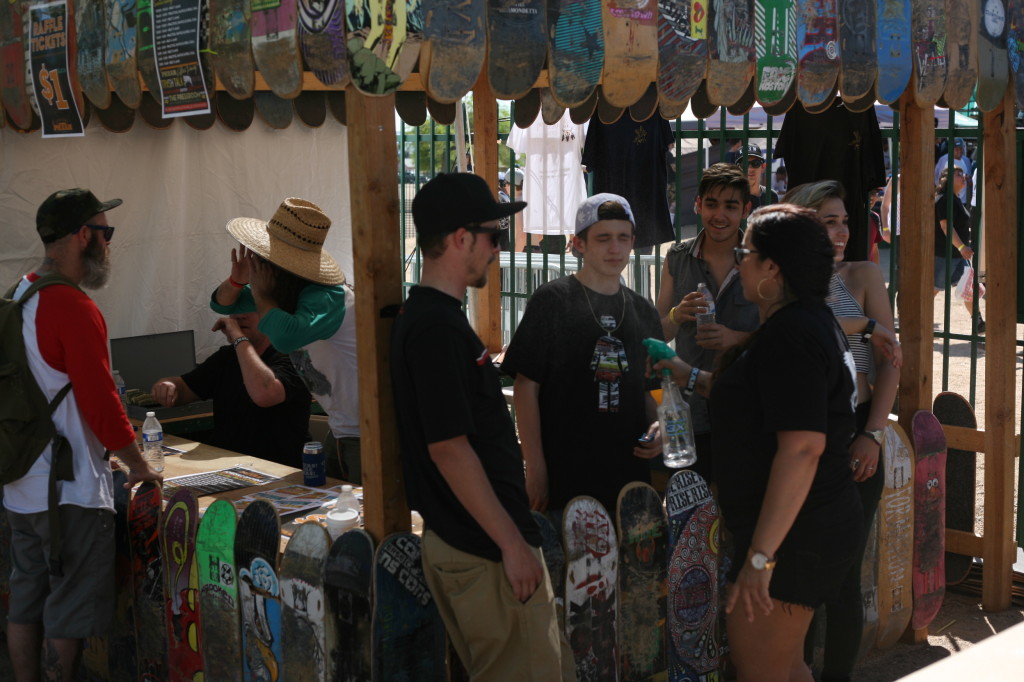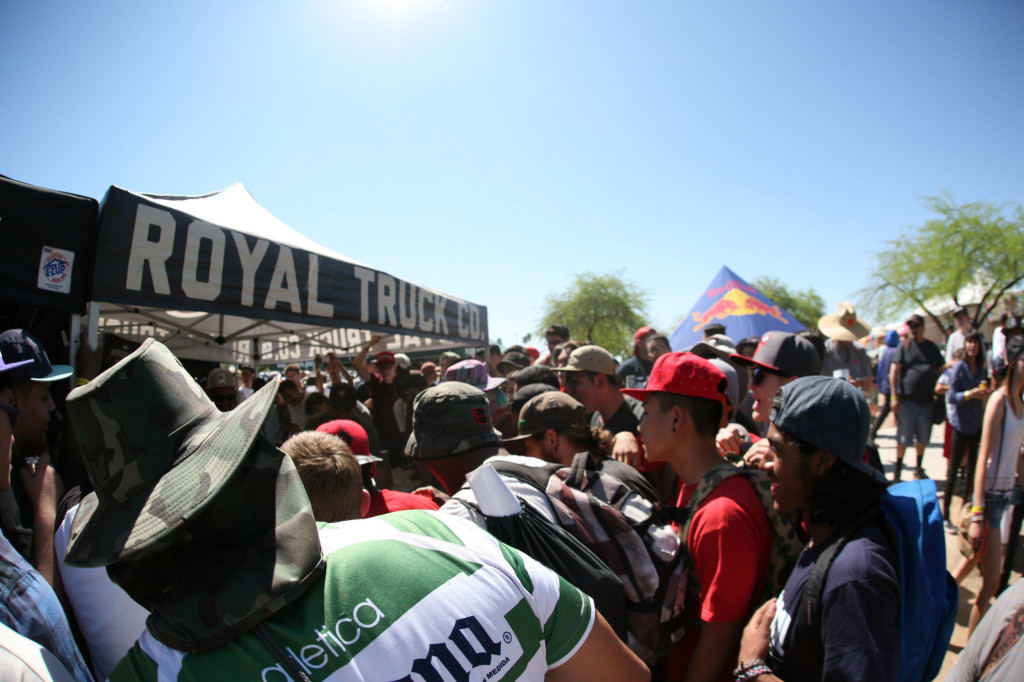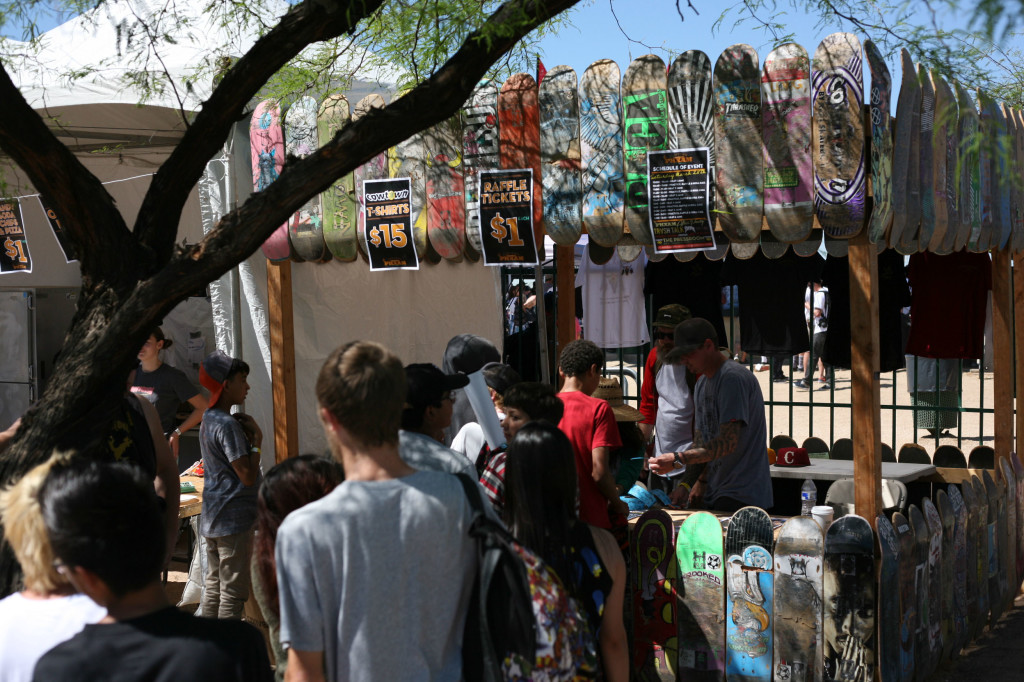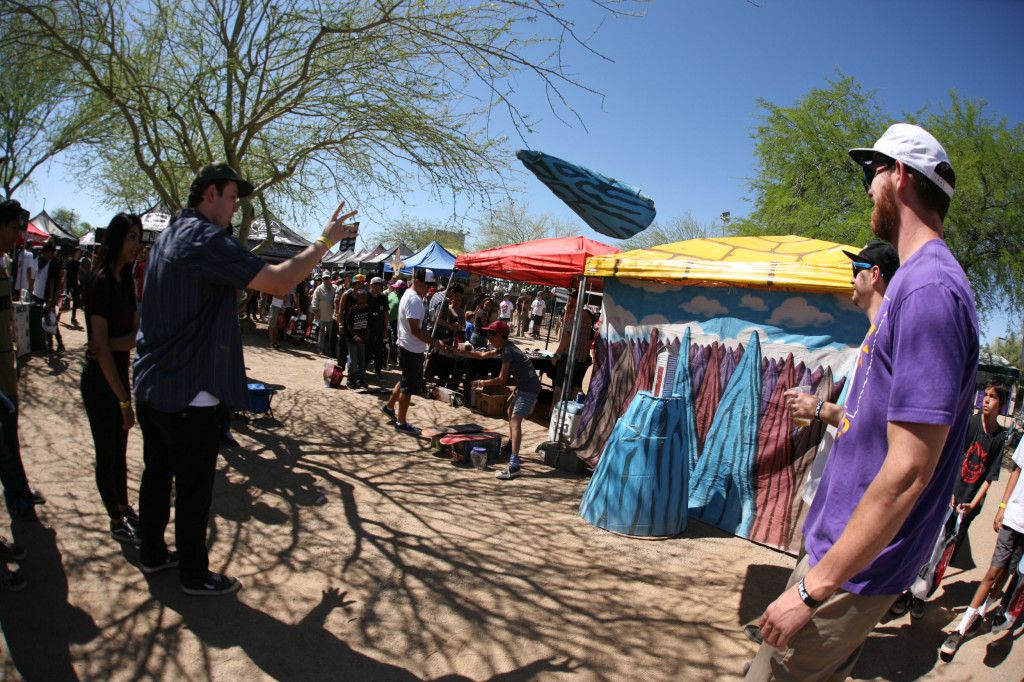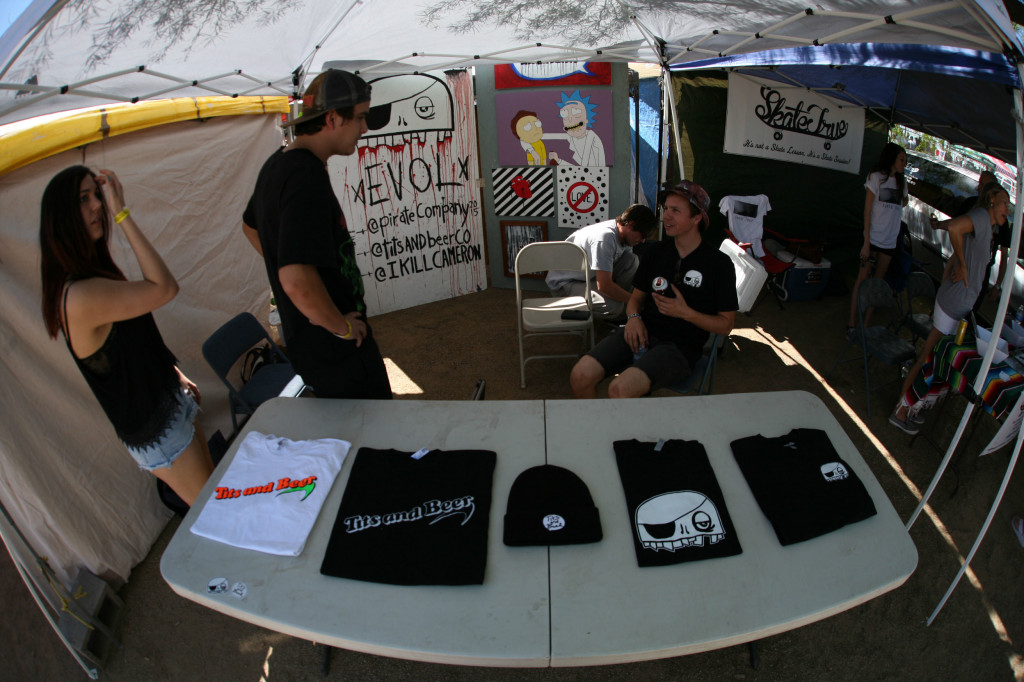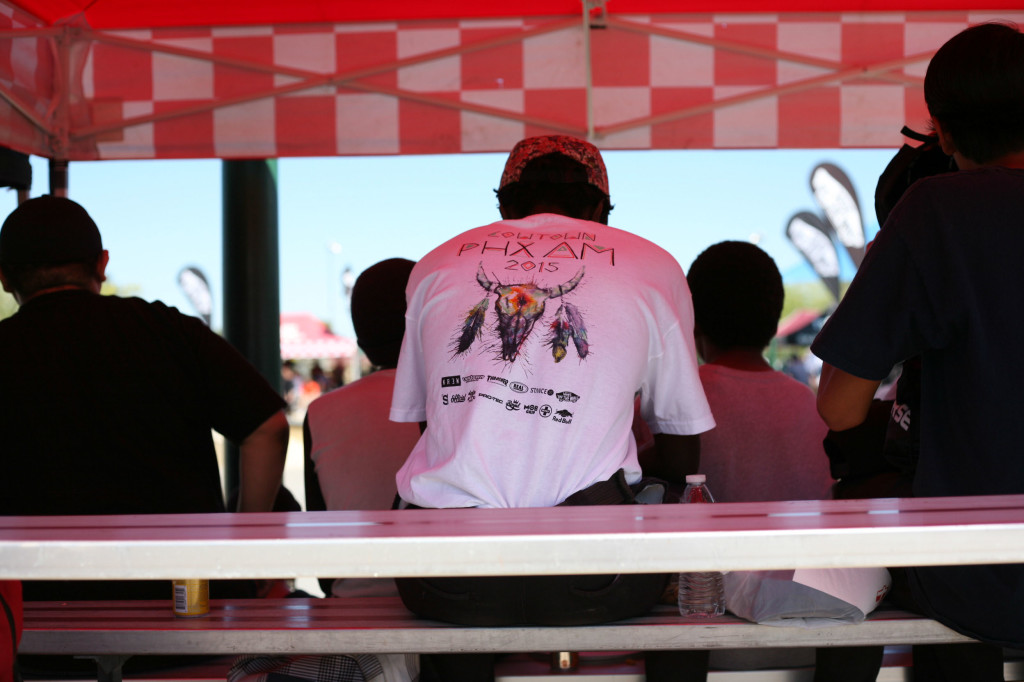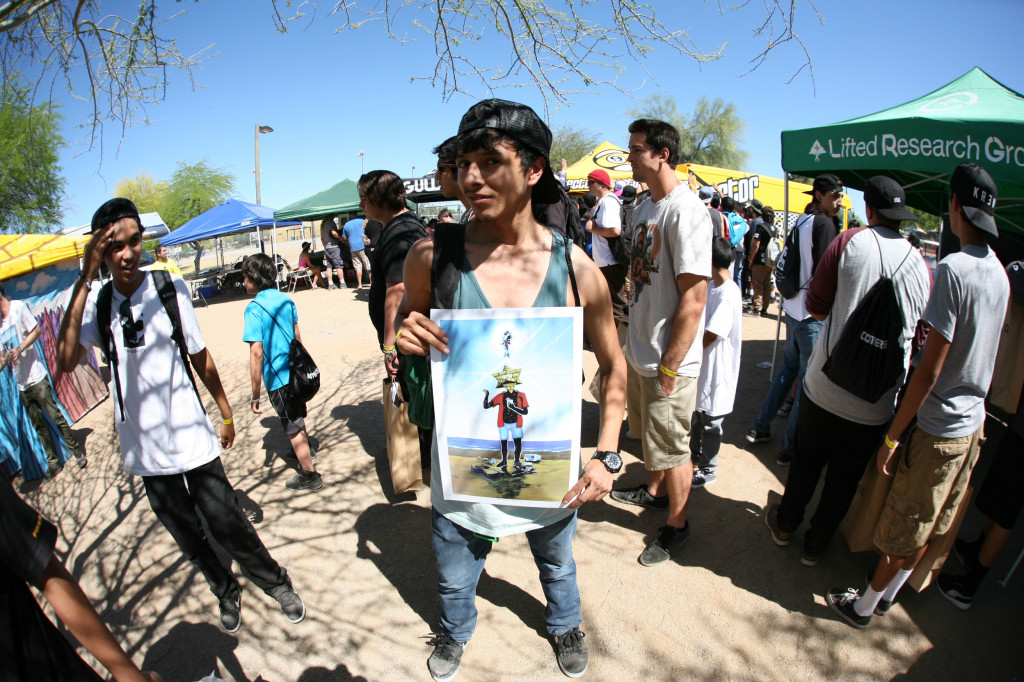 ---
The 2014 PHXAM After Party Presented by KR3W Featuring DEATH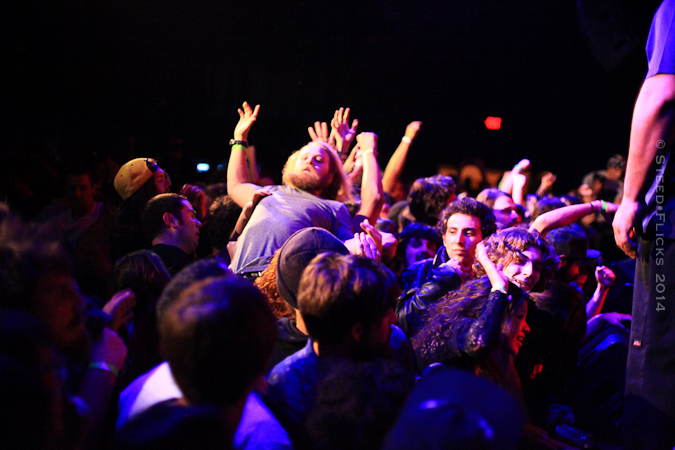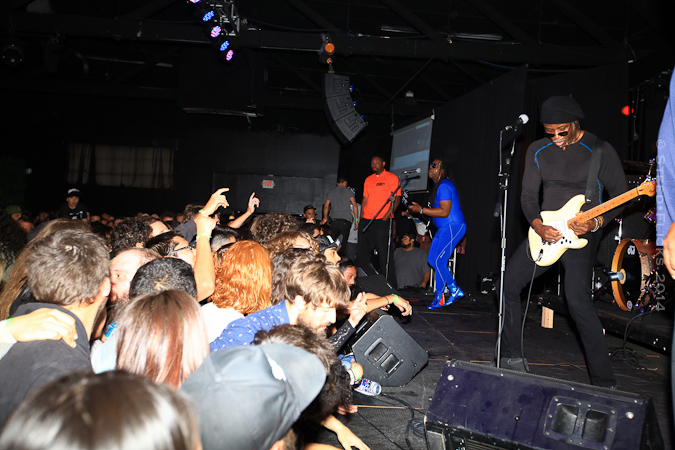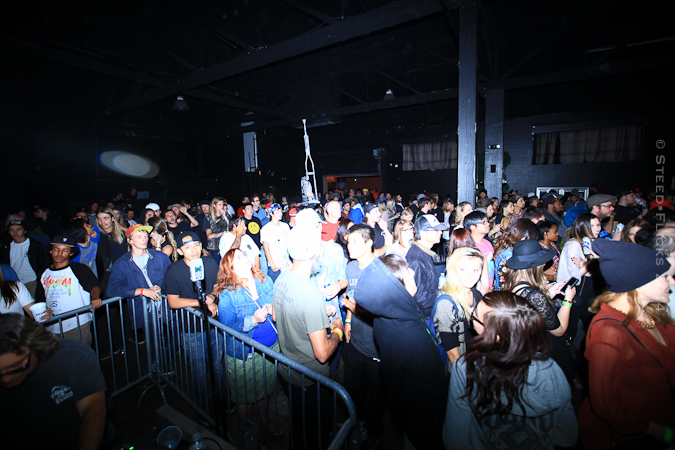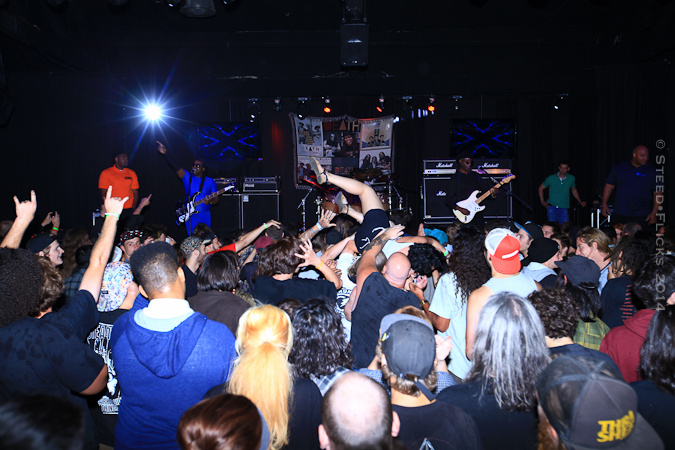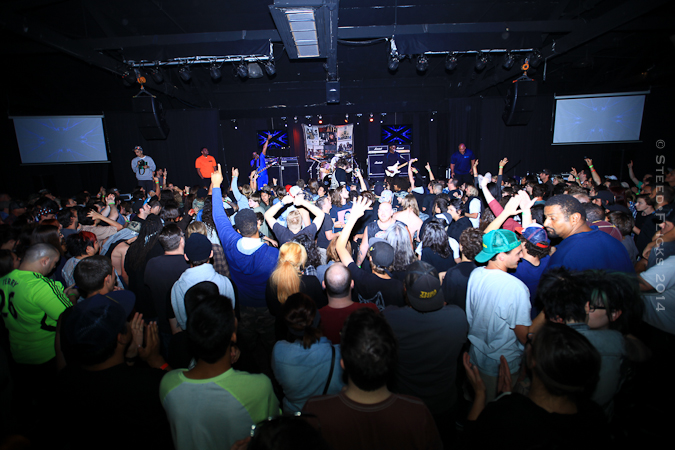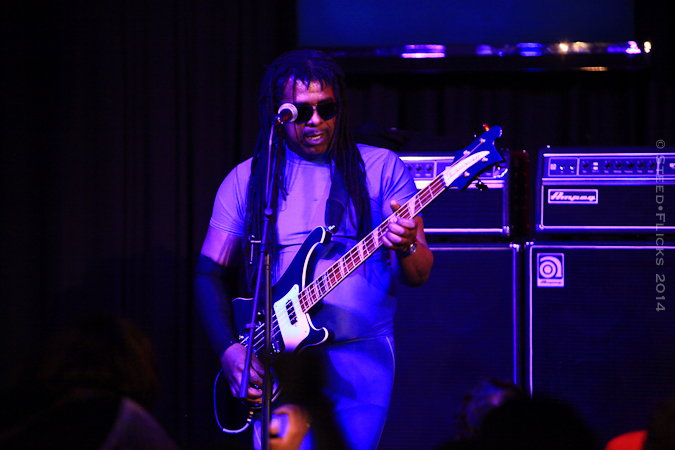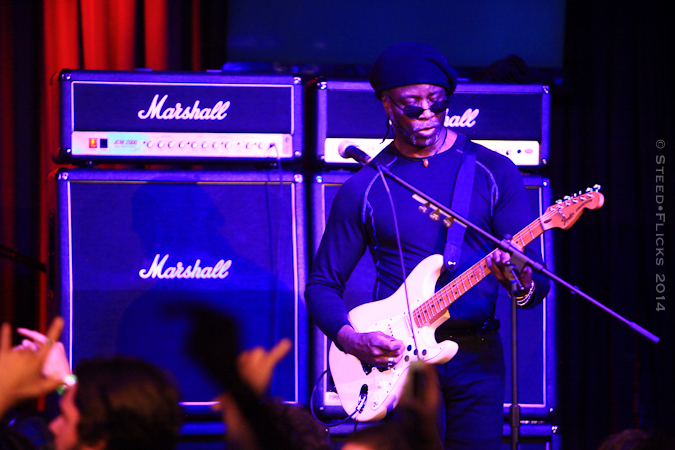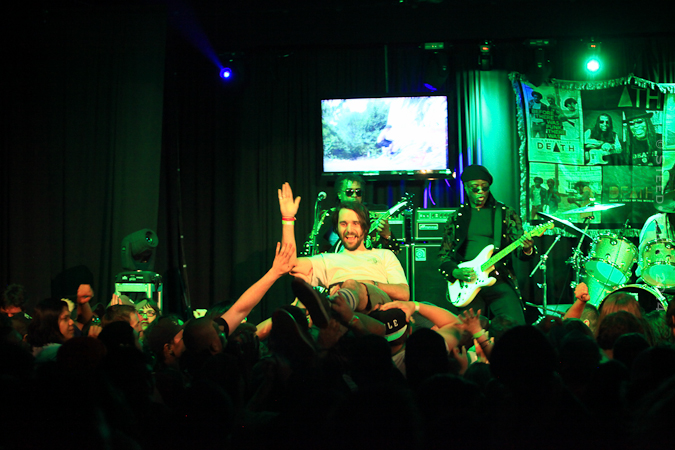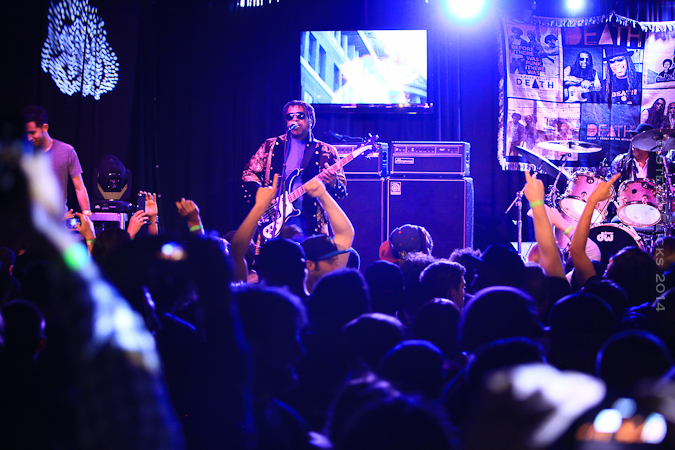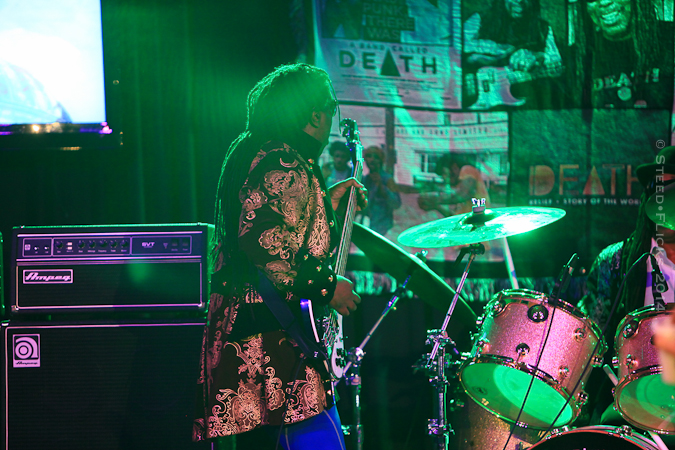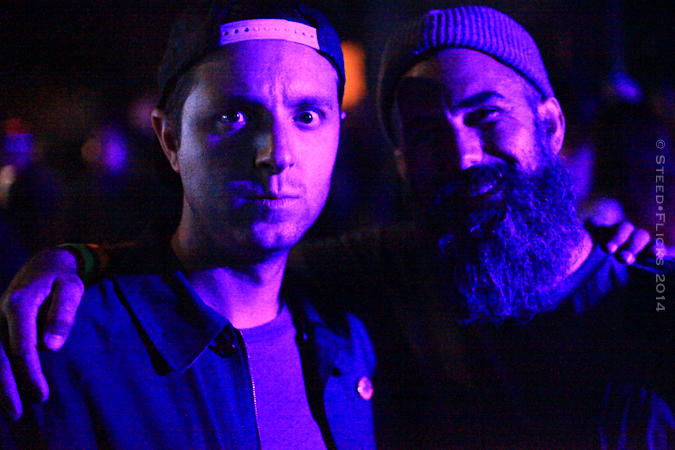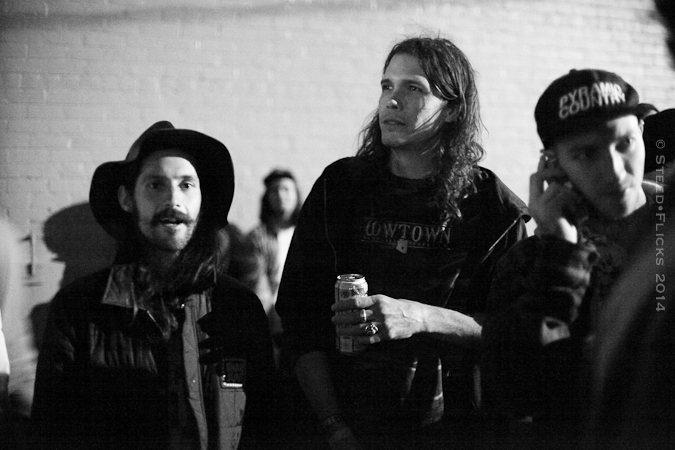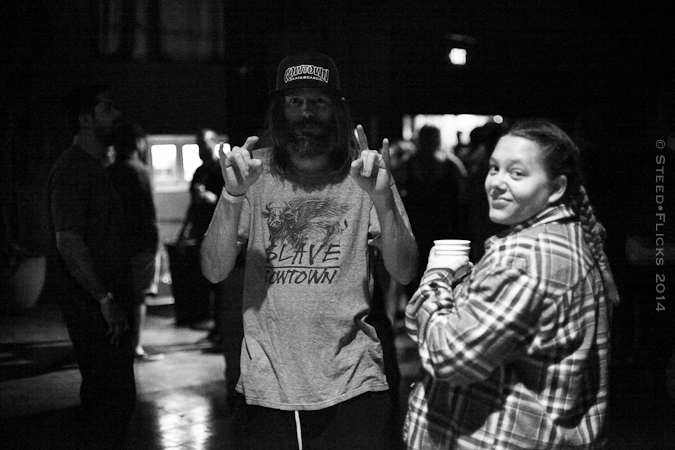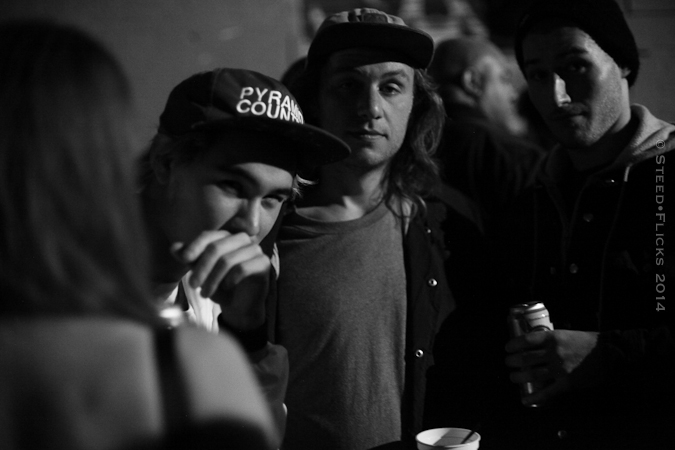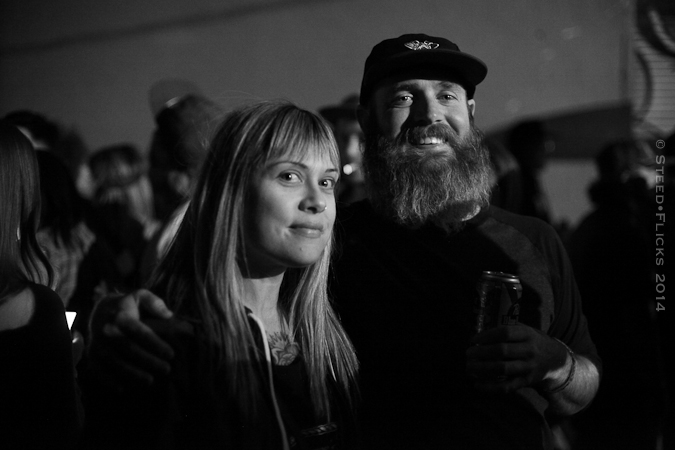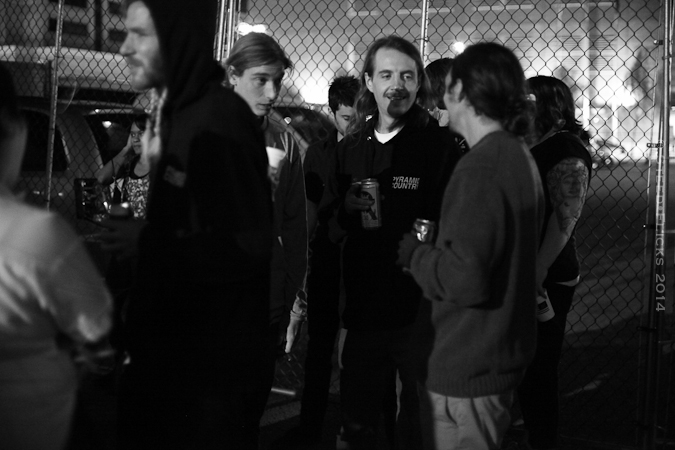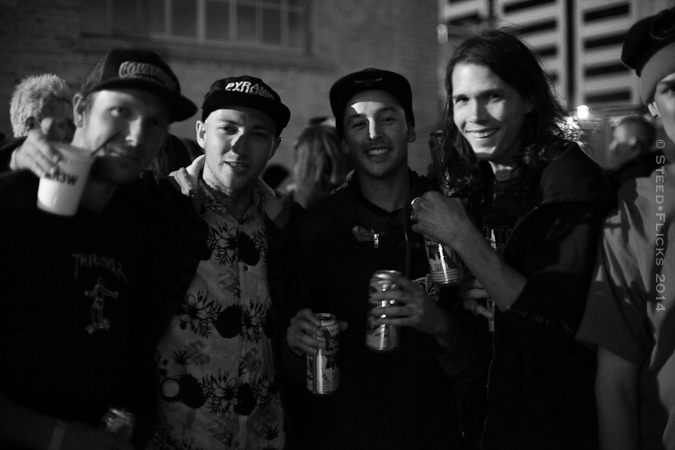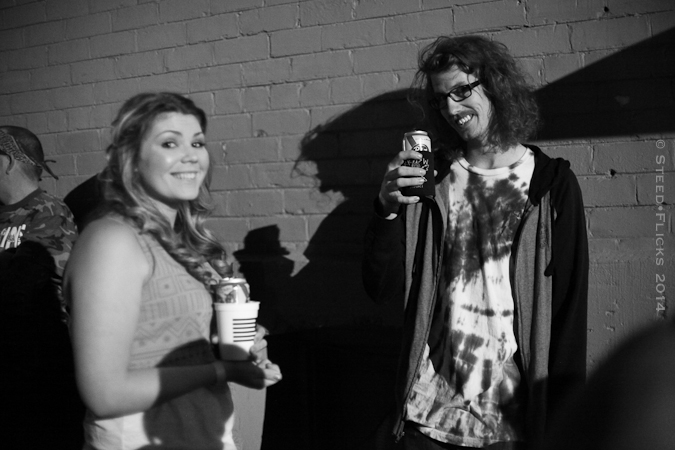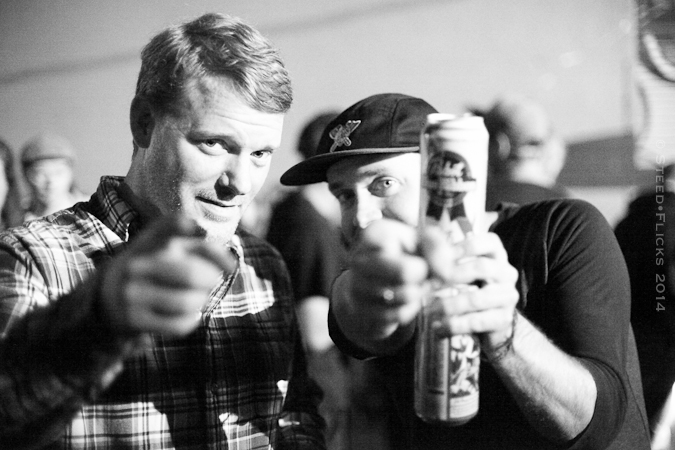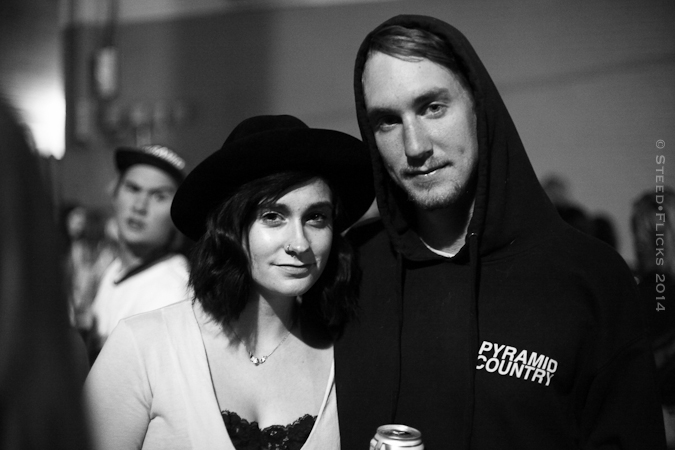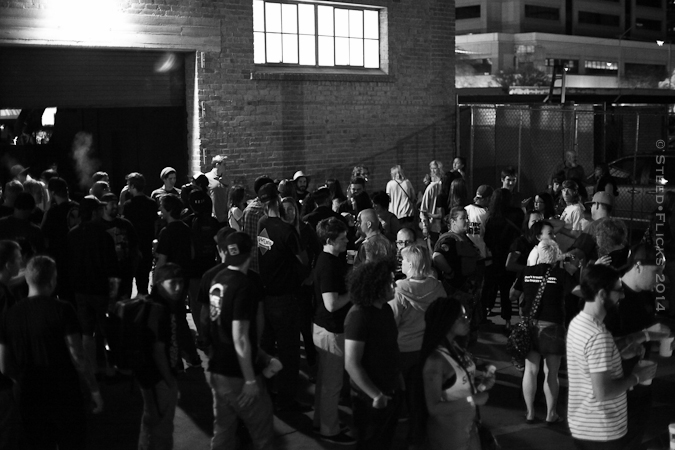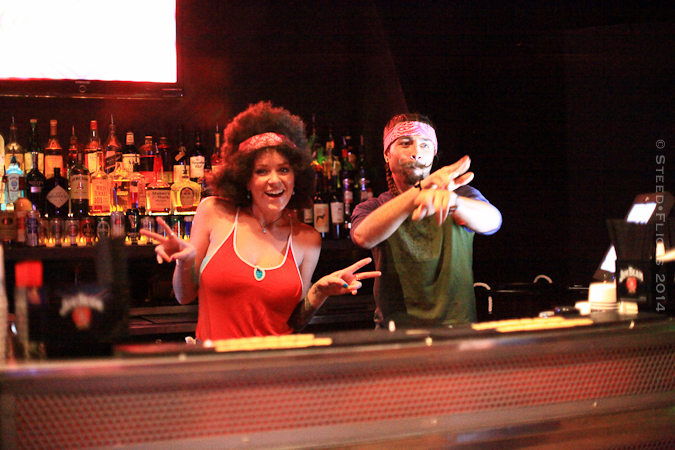 PHXAM Qualifiers Day 2014
Entry line on day 1 for Qualifiers
Waiting in line trying to win prizes in Tent City at Desert West
1st dude in line always gets hooked up here at PHXAMCatching doubles is a bonus when trying to shoot this stylish 180 grinder down the hubba by Marcus Carr
Brimley booth poser shenanigans at Tent CityRaffles going off all day at the park. Over 150 different prize packs from all our sponsors and all the awesome companies that help outThe double set was nothing for this monster FS FlipWe see plenty of BS wallrides on the hubba but this FS one was photo worthy
Red Bull girls hooking up wings for everyone at the contestEnjoyiong themselves in this perfect weather out here in Phoenix. 75, sunny, with an easy breeze.Focus in the judges boothFeeble across the new Red Bull prop
Nick Zizzo with a proper crook pop overBS 180 nosegrind on the Real hubbaSimon Lambey and Kechaud Johnson of CityStars waiting for their jamsCowtown's Aric Blattner 5-0′s the A Frame
Adrian Hernandez from Phoenix stokes out his hometown blasting over the keyhole extensionAccidental doubles shots during heated jams are always a bonusJoey Brezinski looks on and cheers on his fellow RedBull teammate Sewa KroetkovJon Rob Moore went pro the night before at the Happy Medium 3 premiere. Congrats JonRob!
Jack Olson goes frontside onto the 5 railSteven Snyder was feeling it out thereThe big front 3 was alluding him in his runDaniel Lutheran signs autographs for his loyal pawns in Tent CitySteven goes front blunt down the double set hubbaJJ Horner holds it down at the Pyramid Country booth 
PHXAM Practice Day 2014